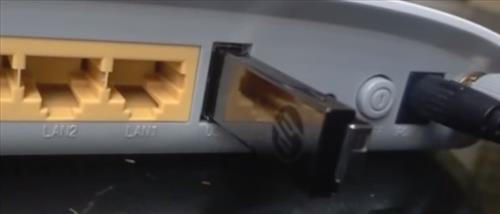 Kodi is great at streaming videos, especially from a home video library.
Setting up Kodi with a home video library is a nice thing to have since there is no need for add-ons which means no buffering.
If you have a collection of videos sharing them on a home network is easy to do.
A router with a USB port to hook up an external hard drive or flash drive will be needed.
Check your router to see if it has a USB port to plug in an external drive if not many low-cost options are available.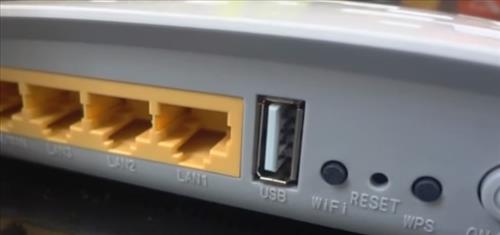 If your router has no USB ports a PC can also be set up to share files on a home network also.
The steps to set up a PC are much the same a setting up a router with Kodi by sharing a Folder with the network and copying videos to it.
The router I use is the NETGEAR Nighthawk R6700 which works very well.

Hard Drive Vs Flash Drive
Hard drives are lower cost options for storage compared to Flash Drives but either will work.
It comes down to how many videos you would like to store and share.
Large 1-2 Terabyte hard drives are good low-cost options that can store a lot of videos.
Flash Drives have come down in price and are also a good option but cost wise store a lot less.
Often it is best to start out with what you have on hand before spending money on a more permanent solution.

External Hard Drive or Flash Drive Router Setup
All router manufactures will have a slightly different setup for external drives.
The install on my Netgear Nighthawk R6700 was easy by plugging in a USB Flash Drive and logging into the router to turn on the USB option.
The first step is to copy your videos to the external drive and plug it into the router.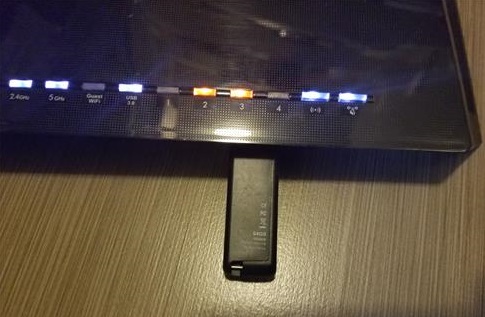 Next log into the router IP address with a browser. For example the most common router IP address is 192.168.1.1


Turn on the USB feature if needed. Often the USB option will automatically turn on.

Streaming with Kodi from a Router External Drive

1… From the main menu go to Videos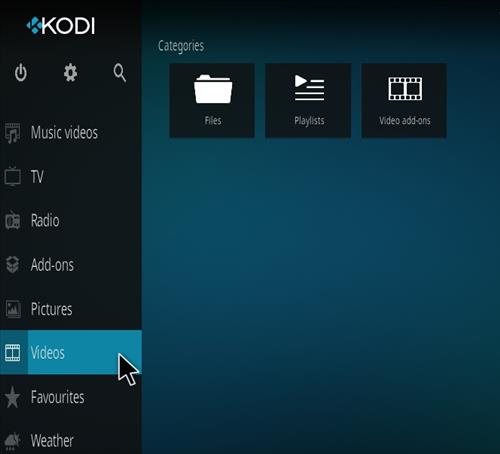 2… Click on Files



3… Click Add Videos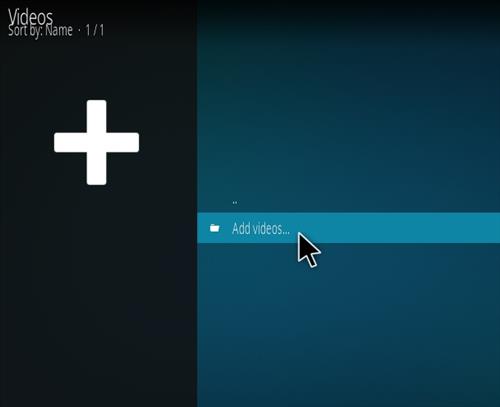 4… A box will come up click Browse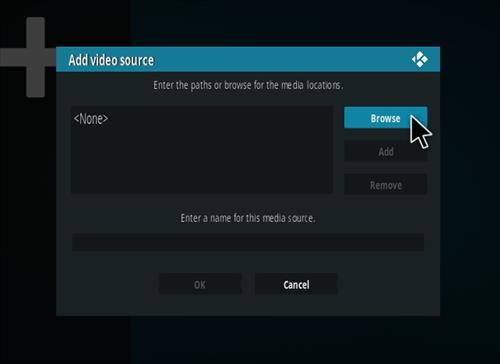 5… Click UPnP (A different protocol or path may be used for your setup)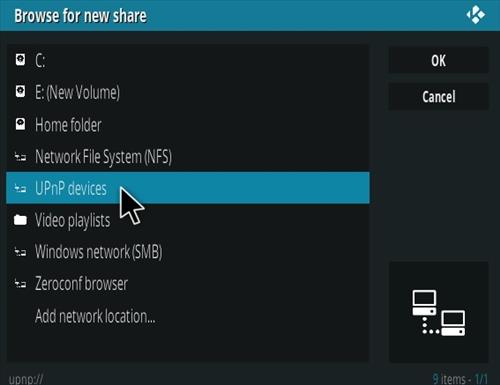 6… Click on the router shared name for me it is R6700v2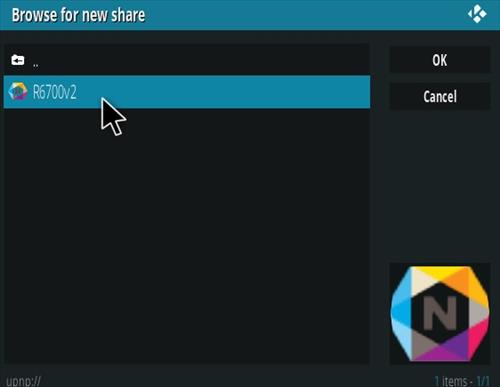 7… Click OK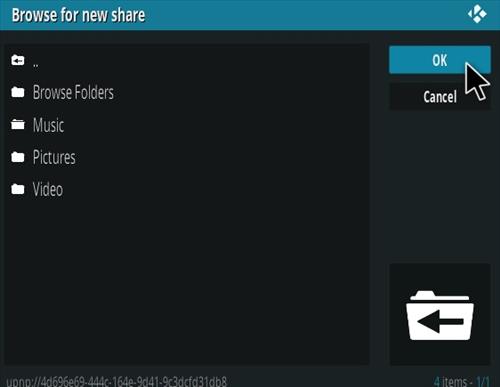 8… Click OK again to save the path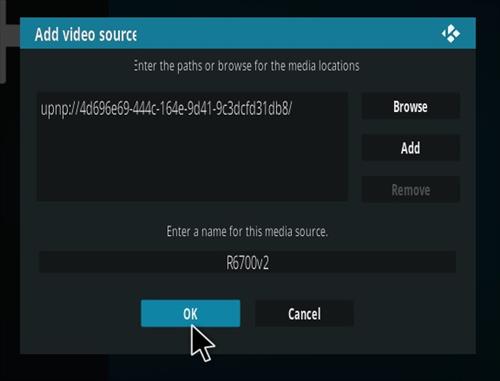 After the path is set up it can always be found from the main menu Videos–>Files


Any videos copied to the drive can now be played.

Summary
Streaming from online sources is a nice feature but having a video library is a quick, always working, no buffering solution.

In fact, once setup no internet connection is needed since it all is located on the home network.

The videos will be on-demand when needed to any device running Kodi on the network.

Using a dedicated PC is also a good option when a router cannot be used.

Setting up a PC is also simple enough by sharing a Folder with the network and adding the path to Kodi.