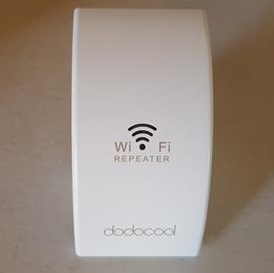 Dodocool makes many WiFi products including the N300 wireless extender and signal booster.
It is a Wireless-N (802.11n) dual band network device so it will fit into any WiFi network old or new.
Wireless-N is the only protocol to work in both the old 2.4GHz frequency and the new 5Ghz band.
This makes it a good universal WiFi solution to extend coverage in most any network.
This unit was sent to me to review with my honest opinion and results below.

Specifications
Model: DC39
Mode: AP / Repeater mode
Frequency: 2.4GHz
Rated Distance: 100 Meters
Speed: 300Mbps
Standard: 802.11b/g/n
Security: WPA2, WPA and WEP(128/64 bit)
The package comes with the extender / booster and instructions.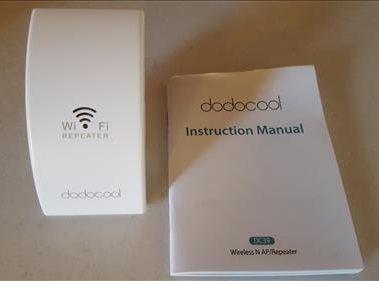 One side has an Ethernet port if it needs to be used as a wireless Access Point.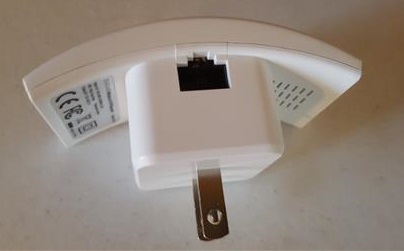 Setup
The setup is easy enough by pressing the WPS button on the repeater for two seconds and the WPS button on the router.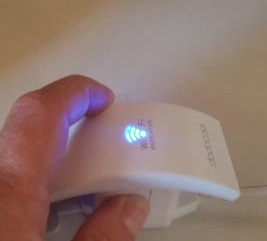 They will both sync up automatically.
After they sync up the repeater will show up in WiFi settings with the Access Point name and EXT at the end.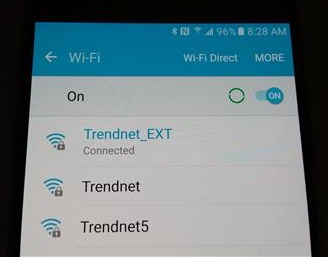 For example here it shows up as Trendnet_EXT which is extending the Trendnet router signal.
It also has a menu system that can be logged into directly with the IP address 192.168.10.1


The default password will be admin.
The menu system is for advanced users and most will not need to use it. For advanced user the interface is easy to use and can setup other routers or setup AP mode option.
*This post contains affiliate links.
Read More Reviews Here on Amazon
WiFi Booster, dodocool WiFi Range Extender Reapter N300 Wireless Signal Booster Wall Mounted Surpport AP/Repeater Mode (White)


Summary
The Dodocool N300 WiFi Extender Signal Booster does what it is supposed to which is extend a WiFi signal or become a wireless Access Point.
The setup is very simple by pressing the WPS button on both the repeater and the router which will automatically connect.
There is a menu system with more advanced options which most will likely never use.
The range is rated at 300 meters (984 feet) which would be difficult to get.
Extending the wireless range 100-200 feet would be more realistic but will depend on the environment it is in.
The location of the extender will matter greatly in coverage along with other WiFi signals and barriers.
The unit is working well for me so far and I will update if anything changes.
As always be sure to read the reviews on Amazon or elsewhere to be sure a unit is a good fit for you.