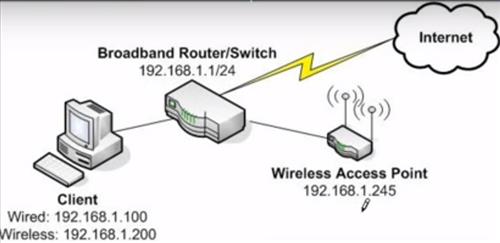 Wireless Access Points (AP) may seem dated since most routers have built-in wireless, but an AP can be useful in many WiFi scenarios.
For example, they can be used in a backyard with a weak wireless signal or a detached garage.
WiFi Access points are mainly used in large homes or businesses that need lots of WiFi coverage than a router can give, but they can also be used in any environment a WiFi signal needs a boost.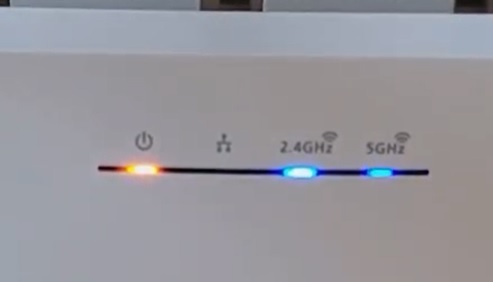 They can add wireless to any network by converting a wired Ethernet signal to wireless.
Early APs were used to add wireless to a network; this made them an invaluable tool in the early days of WiFi.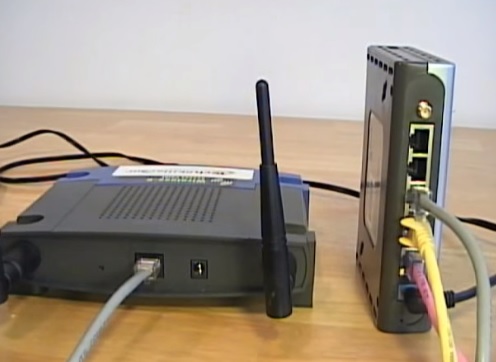 Almost all routers today will already have wireless built-in; for this reason, an AP today is multipurpose and can also be used to extend boost or bridge WiFi communication.
There are many good units available. with some of our favorite picks below.
As always, be sure to read the reviews on Amazon, forums, or elsewhere to be sure a unit is a good fit for you.
*This post contains affiliate links.
Our Picks for Best Wireless Access Points
EnGenius EWS357AP Wi-Fi 6 (802.11ax)

The EnGenius EWS357AP is a WiFi-6 (802.11ax) wireless access point with the newest WiFi technology.

WiFi-6, also called 802.11ax, is a big improvement over older wireless standards both in speed and security.

Keep in mind many devices do not have built-in WiFi-6 and will default to an older standard.

All wireless protocols are backward compatible, so any older devices will automatically use the fastest protocol they have built in.

For example, an Xbox One has 802.11ac WiFi-5 technology, which it will default to if using a WiFi-6 access point.

Netgear EX6120

The Netgear EX6120 is an 802.11ac range extender/access point that works in both the 2.4Ghz and 5Ghz frequencies.

802.11ac is a fast WiFi protocol and is backward compatible with all previous standards.

This means it is compatible with almost any network along with fast transfer speeds.

Like most access points, it also can be used as a range extender.

The basic setup for AP mode is to run an Ethernet cable to it from a router and set up the SSID and password for wireless devices to connect to it.

TP-Link RE450

The TP-Link RE450 is also an 802.11ac device that has multiple modes, including acting as an access point.

It plugs directly into an outlet and can extend an existing signal or be its own access point.

It also has three antennas that stick out the top to get better wireless reception.

TP-Link is a very popular company that makes many good WiFi products, from routers to WiFi adapters.

The RE450 unit is good in a variety of wireless scenarios, including access points.

TP-Link N300

This unit made by TP-LINK is also a booster, extender, or access point.

It is Wireless-N and can transfer data up to 300Mbps.

Wireless-N is not the fastest speed, but the older standard works in the 2.4GHz range and can travel farther than new standards in the 5GHz range.

Like other units, it can be used as a wireless access point by converting a wired connection to a wireless signal.

It also plugs into a wall socket for power. This is a good option for those looking for a low-cost budget solution.


Ubiquiti Networks Enterprise AP

Ubiquiti Networks created this enterprise solution that can start small and grow as needed.

The small round access point can be used single or in series with multiple units talking to each other.

This gives them great expand-ability if needed. For example, 2-3 can be started with and more simply bought if more coverage is needed.

Units can expand an existing WiFi signal or convert a wired signal.

Homeowners can benefit by using 1 to 3 units, while a business can benefit by using many more. Ubiquiti Networks Enterprise AP are often used in hotels and motels for an easy budget solution to enterprise WiFi.

NETGEAR AC1200

For those who need a fast and reliable wireless signal, the NETGEAR 802.11ac Access Point is worth a look.

It has transfer speeds of 300Mbps in the 2.4GHz range and 867Mbps in the 5GHz range, along with being backward compatible with older devices.

It is a good unit that would be a good fit in a large home or a small office.
Wireless Access Points Comparison Chart
| Name | Protocol | Frequency |
| --- | --- | --- |
| EnGenius EWS357AP | 802.11ax | 2.4GHz/5GHz |
| Netgear EX6120 | 802.11AC | 2.4GHz/5GHz |
| TP-Link RE450 | 802.11AC | 2.4GHz/5GHz |
| TP-Link N300 | 802.11N | 2.4GHz |
| Ubiquiti Networks Enterprise AP | 802.11N | 2.4GHz |
| Netgear AC1200 | 802.11N | 2.4GHz/5GHz |
Summary
Wireless access points have evolved over the years to help manage a wireless environment in the easiest way possible.
The wide range in which they can fit into a network makes them an invaluable tool for a homeowner or business owner.
Routers can do a great job when all the devices are close and little barriers in the way, but once any distance is introduced, they will need help to get a good signal.
Most access point devices today are multi-purpose and can be configured to help a router in a number of ways, from simply boosting a wireless signal to converting a wired connection to wireless.
Most homes will be fine with a low-cost unit, while a larger home or small business will likely want the speed of a WiF-5 802.11ac or WiF-6 802.11ax unit.