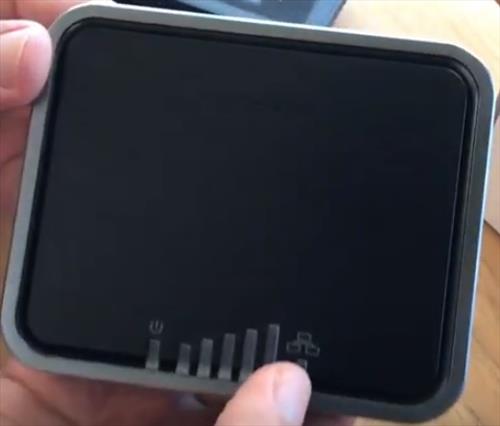 Using a 4G LTE Router is a great way to break free from traditional internet providers.
There are many available that work with all types of carrier networks.
This includes units that have a SIM card slot.
Below are our picks for the best 4G LTE Router with a SIM card slot.
As always be sure to read reviews on Amazon, forums, here, or elsewhere to be sure a unit is the right pick for you.
*This post contains affiliate links.
Best 4G LTE Router with a SIM Card Slot
KuWFi WE826-EC25-AF

KuWFi 300Mbps 3G 4G LTE Car WiFi Wireless Router Extender Strong Signal OpenWRT Car WiFi Routers with USB Port SIM Card Slot with External Antennas for USA/Canada/Mexico SIM Card

The KuWFi WE826-EC25-AF is a 4G LTE router that has a SIM Slot along with 4 antennas.

The unit is built to work with T-Mobile, AT&T, and Verizon in the United States, Canada, and Mexico.

It has a SIM card slot on the side of the unit that uses an adapter to fit in different sized SIM cards.

KuWFi is a company that makes many good 4G routers that work on different frequencies and bands.

The WE826-EC25-AF work on the bands, 2, 4, 5, 12, 3, 14, 66, and 71.




NETGEAR 4G LTE Modem LB2120

NETGEAR 4G LTE Modem with Two Gigabit Ethernet Ports – Instant Broadband Connection | Works with AT&T and Alternate Carriers (LB2120)

The Netgear LB2120 is a 4G LTE modem that also has a SIM card slot.

It works in the Bands 2, 4, 5, and 12 which is good for T-Mobile, AT&T, and Verizon in the United States, Canada, and Mexico.

the unit also has Ethernet ports for WAN and LAN to connect to an existing network

The SIM card goes into the bottom of the unit.





MF279 4G LTE Router Hotspot

Router Hotspot 4G LTE Unlocked + Battery MF279 Up to 20 WiFi Users (USA Latin Caribbean) + LAN

The MF279 is a 4G LTE Router Hotspot that works with Bands 2, 4, 5, 12, 29, and 30.

It also has a SIM slot making it easy to set up and start working.
Best 4G LTE Router with a SIM Card Slot Reference Table

Summary
Using a 4G LTE router has many benefits form getting rid of a Cable or DSL modem to traveling.
Many RV users who travel a lot of use 4GL LTE routers and modes to have internet while on the go.
A good signal from a carrier will be needed with most big carries no having very good 4G LTE networks.
Most cell networks are now being upgraded to 5G speeds which will is good news for anyone using cell networks for internet access.
The set up for most 4G LTE router requires finding a good cell data plan.
There currently is many good plans.
For example, T-mobile currently has a Bing-On plan which allows free streaming from Netflix, Amazon, ESPN and many more without counting toward the Data plan
This means the basic plan can be used for basic internet browsing and unlimited streaming of videos can be done at no extra cost.
This is only an example so be sure to check any plan as they are always changing.
Do you have a favorite 4G LTE router? Let us know how well it works for you in the comments below.