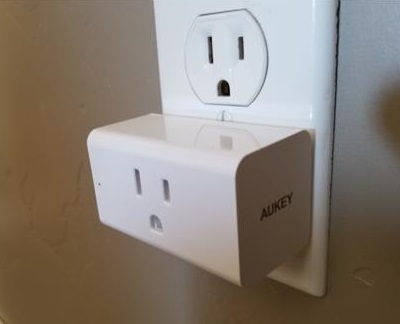 Smart devices have become very popular and an easy way to control devices around a home.
Smart Plugs are also available that plug into a standard 110 outlets and give a smartphone the ability to tun on and off power.
This can be handy in many scenarios from simply turning on a off a light to turning on a coffee pot in the morning.
Most will also come with other features such as a timer.
Most are setup to work with a smart home device such as Alexa or Google Homekit but they are not a requirement.
The smart plugs listed below are stand-alone smart devices that work with an Android smartphone.
As always be sure to read the reviews on Amazon or elsewhere to be sure a unit is a good fit for you.
*This post contains affiliate links which at no cost to you allows us earn a commission on product purchases.
Our Picks for Best Smart Plug for an Android Smartphone

AUKEY Wi-Fi Smart Plug (2 Pack), Mini Smart Socket for Use with Amazon Alexa, Google Assistant, or AUKEY Home App

The AUKEY SH-PA1 is a low-cost smart plug that works very well with an Android smartphone.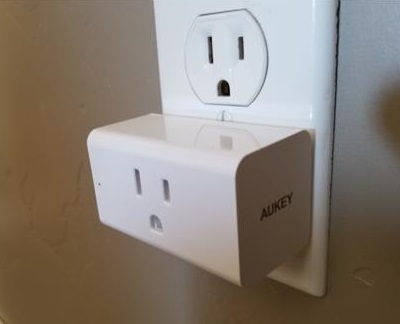 I recently reviewed one and had no problems while testing it with a Galaxy S8 or older S5.
An app called Aukey Home is installed from the Google Play Store and controls the plug remotely.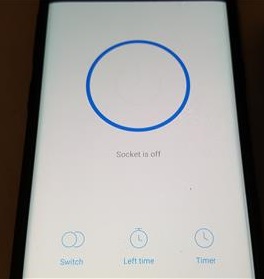 The app is simple to use with a big round on/off button along with a timers and other options.
The one downside is it only works in the 2.4Hgz band and not the new 5Ghz frequency.
Most all routers built in the last ten years are dual band 2.4GHz and 5Ghz so this is likely not a problem but be sure to check your setup.
The AUKEY SH-PA1 works nicely with an android smartphone and will have no problems controlling power to an outlet.
…….
Oittm WiFi Smart Light Plug Wireless Timing Switch Outlet Works with Amazon Alexa and Google Assistant, No Hub Required, Wifi/4G/3G/2G Enabled, App Control from Anywhere

Oittm makes this smart outlet that works with most any device from a smartphone to an Echo DOT.
While reviewing the Oittm it had no problems working with an Android or any other devices I tested it with.
For example it also worked with the Echo DOT but is not a requirement and is a stand-alone smart device that will work from an Android smartphone.
Like the Aukey unit it only works in the 2.4Ghz frequency but works nicely once setup with the app.
…….
Kasa Smart Plug Outlet by TP-Link – Reliable WiFi Connection, No Hub Required, Works with Alexa Echo & Google Assistant (HS100)

TP-link/Kasa makes many good smart home devices including the HS100 smart plug.
It can turn on or off 110/120 volt electronics from anywhere using the Kasa app.
The TP-link/Kasa HS100 smart plug has no problems working with an android smartphone or tablet and is a very popular unit.
Summary
Using a smart plug is a handy way to easily control devices around a home remotely.
This can be very handy in many scenarios from helping an elderly person to simply wanting a turn of a light quickly.
The units are low-cost and easy to setup using a dedicated app.