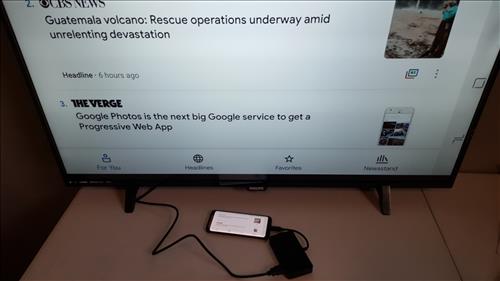 New Android smartphones can easily have ports added such as HDMI out, Ethernet, USB, and SD-Card slots.
This means they can quickly connect to a TV and display the phone's screen, copy files from a flash drive or SD-Card, and connect to an Ethernet cable.
Only the new Type-C smartphones can do this such as the Galaxy S8 and S9.


The new Type-C port was created to be an all-in-one slot that can transmit video, sound, or files.
It is set to replace the older USB standard, HDMI, and Ethernet as a single plug.
One problem is most devices still use older ports such as a TV with HDMI or a Flash Drive with USB.
This is easily solved with a Type-C USB HUB which converts any older devices.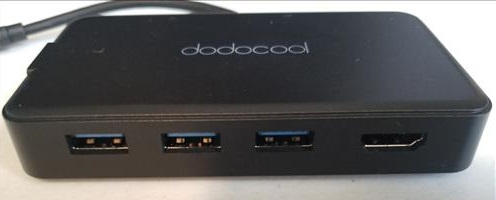 One such Type-C Hub is the Dodocool 8-in-1 that makes it easy for all the devices to talk together.
Specifications
1 USB Type-C female charging port
3 USB 3.0 Type-A port
1 HDMI Output port
1 SuperSpeed Gigabit Ethernet port
1 SD card slot
1 TF card slot
Video resolution (HD output port): Up to 4K UHD (3840×2160 @ 30Hz)
Data transfer rate: Up to 5Gbps
Power: USB bus-powered
The unit is square with the Type-C plug going out the back.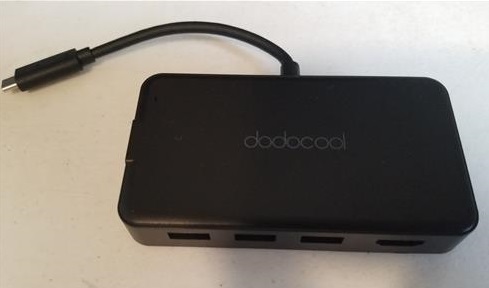 The front has 3 USB 3.0 slots and an HDMI Out Port.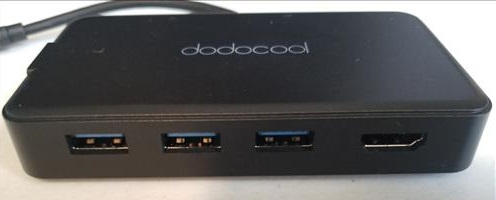 The side has Sd-Card slots.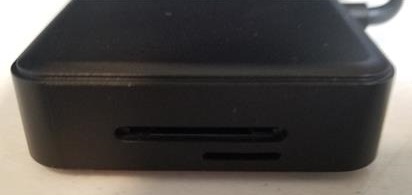 The other side as the Ethernet port.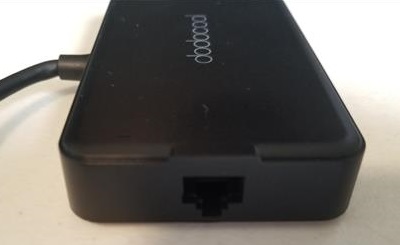 To test it I used a Galaxy S8 and it was ready to use as soon as I plugged it in.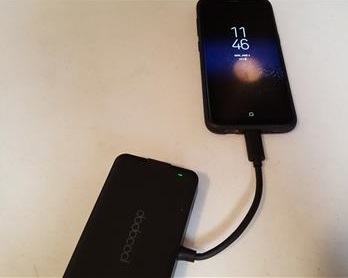 It will use the phone battery if needed but also has a Type-C charging port on the back of the HUB.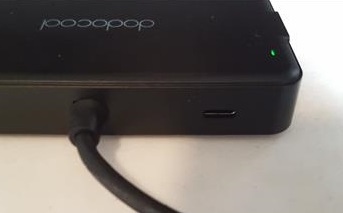 Plugging in an HDMI cable to a TV the screen came up instantly.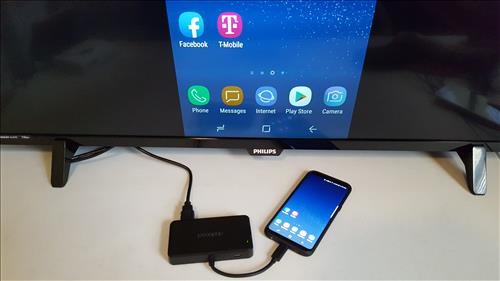 Be sure to have the phone in Portrait mode to get a full screen.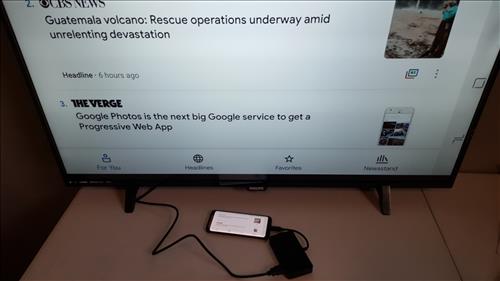 The HDMI port can put out 4K UHD (3840×2160 @ 30Hz) so will have no problems with HD content.
The video clarity was very good with no lag along with the sound playing very good from the TV.
I plan to carry videos on my phone to play on a big screen along with Kodi which will be nice when traveling.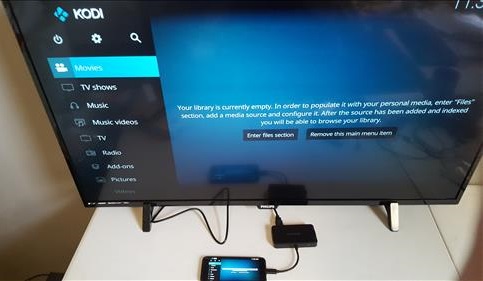 Next, I plugged in an old USB Flash Drive and using a File Manager App was easily able to copy files.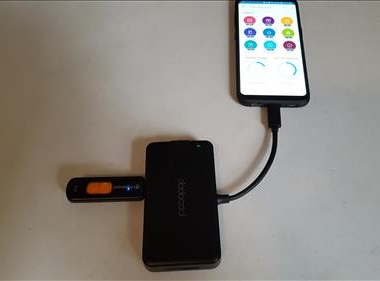 Sd-Cards can also be used to move or copy files.
Next, I plugged in an Ethernet cable and did a Speed test which gave me 49Mbps Download and 5Mbps Upload.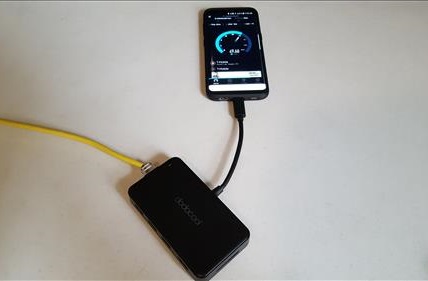 While most will use WiFi this is a nice feature for those who like a fast wired internet connection.
The Hub can use a phones internal battery but if it is going to be used for awhile it is best to plug the power cable into the back of the Hub.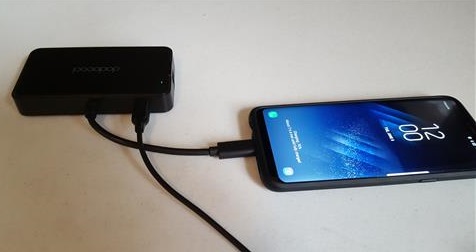 *This post contains affiliate links.
Availability
Available Here on Amazon
Summary
Having a USB Type-C Hub with new smartphones is a very nice option with many possibilities.
Files can be easily copied or moved to a Flash Drive or SD Card.
The phone's screen can display in HD 4K resolution onto a TV for videos or even a presentation.
A wired Ethernet cable can plug into the unit giving a phone fast internet in a bad WiFi zone.
There are several type-C USB Hubs available with the Dodocool unit simply the one I used.
I am still testing it out so far with very good results and will update if anything changes.
As always be sure to read the review on Amazon or elsewhere to be sure a unit is a good fit for you.