Continuous ink supply systems are an idea that has been around for some time now.

The basic idea is to feed ink to a printer jets with tanks and tubes replacing a traditional ink cartridge.

This basic idea does work well for some printers but there are somethings to keep in mind before purchasing a continuous ink system.

Installation
Installing a continuous ink system requires routing the tubes from the ink tanks to the printer head.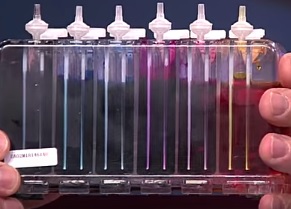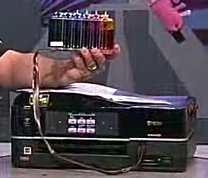 Depending on the printer this can be easy or hard.

There are many types of kits with some made for particular printers.

Buying a kit that is known to work with a printer type is much better than venturing into the unknown in which it may or may not work.

The tank bottles should be setup high especially if you have pets that may want to play with the tubes going into the printer.

Pros
The main benefit of a continuous ink system is the savings in ink cartridge cost.

Once a system is setup and working the cost savings can be enormous for someone who prints a lot.

Cons
Since all printers are manufactured differently there isn't a one size fits all continuous ink system.

Finding a kit that works with your printer or buying a printer that does work will have to be done.

Care needs to be taken with a kit if the tubes are damaged they will leak out ink causing a mess.

Summary
Buying and installing a continuous ink system will be a challenge for some and easy for others. Most of these systems are not completely plug and play and require some modification of the printer. If you are a handy person such as building things or working on old cars than installation will likely be easy.
If you are only good with the software side of computers than an installation of a kit may be more challenging.
For those reasons a printer ink kit may not be for everyone.
If you can get beyond the installation a continuous ink kit can be a money saver for someone who does a lot of printing.