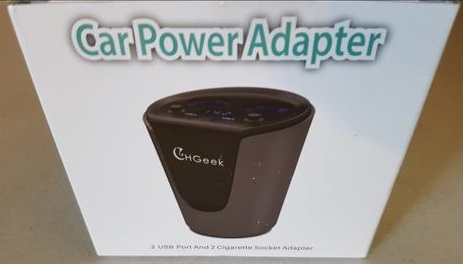 The CH07 is a car charger that splits into two USB ports and two cigarette lighter ports.

This makes it a good unit to charge not only devices that need a USB port to charge, but also devices that need a cigarette lighter socket.

This unit was sent to me to review with my honest opinion and results below.

Specifications
Input: 12 Volts
Total output: 5 Volts / 3.1 Amps (Max)
Power IC: CX8507
Cable Length: 27.6 IN / 70 CM

It is a simple device but comes with an instruction manual if needed.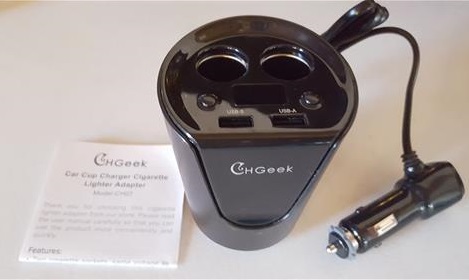 The design is nice with 2 USB and 2 Lighter ports along with a LED.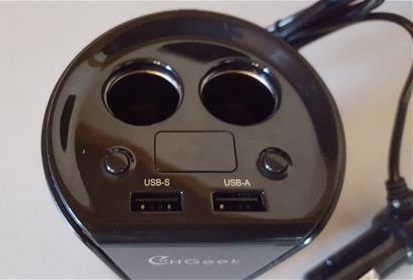 After plugging it in the center has a LED that shows the charge of the car battery.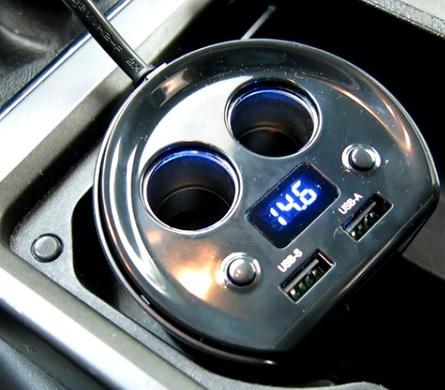 This would be a good feature for those with long wait times in a vehicle, and keeping an eye on the vehicles battery while charging electronics.

The LED also shows the Amps being used once a device is plugged in.


This is a very nice feature since the Amps used can be watched as to not pull too much from a vehicles cigarette lighter.

All vehicles have a different rating as to how much power can be used from a cigarette lighter socket.

Knowing how many Amps can be used before a fuse blows and needs changing is always a good idea.

The CHGeek CH07 with its built in LED shows the Amps being used and if another device can be plugged in or not.

It will have no problem charging an iPhone or Android or any device that uses a USB or Lighter Port to charge.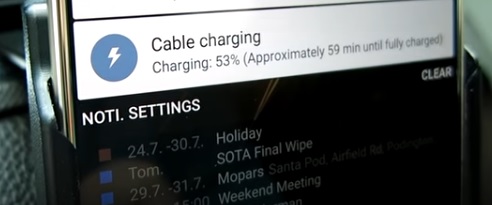 Summary
The CHGeek CH07 does what it is built to do which is add charging ports to a car or truck while sitting in a cup holder.

It is a simple device that works well and even Fast Charged my phone.

The built in Amp usage detector is a nice feature to show if more devices can be plugged in or not.

Looking at a cars manual, or Google, for the Amps that can be used at the cigarette lighter is a good idea as to not blow a fuse if too much is plugged in.

I am still testing the unit so far with good result and will update if anything changes.

As always be sure to read the reviews on Amazon or elsewhere to be sure a unit is a good fit for you.