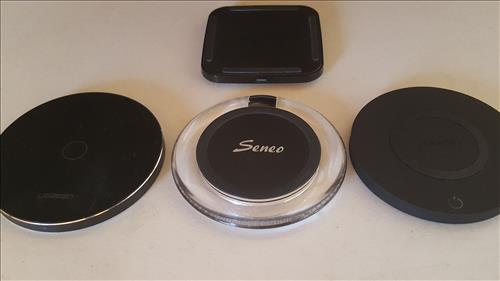 When wireless charging first came along it was a fun feature that soon had very practical uses.

While it does not charge near as fast as plugging into a wall, having one works very well in many scenarios.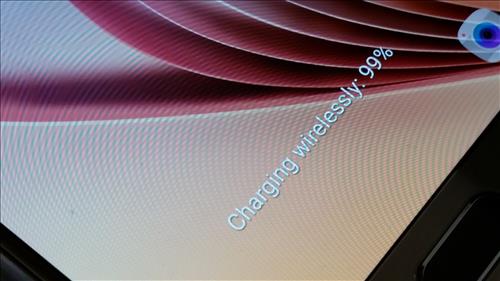 Wireless charging is much more simple and convenient than getting a wall cord and plugging it in.

Having one at the office, on a night stand, or anywhere a lot of time is spent, makes for a low cost convenience.

Below is our picks for the best wireless phone charging pads of 2018.

In full disclosure these units have been sent to us from companies to review which we have done with our own honest opinion and results.

Our Picks for Best Wireless Charging Pads With Reviews
The Chotech T524 wireless charging stand can fast charge at 7.5-10 Watts depending on the smartphone.


It is universally backward compatible with most any wireless Qi-enabled smartphones.

This makes it a nice wireless phone charger for new or older phones in a home or office.

I had no problems charging any phone I tested with the unit old or new.
&nbsp
…….

The ABOX Wireless Charging Pad is a unit built to charge the new QI smartphones such as the Galaxy S7 / S8 and iPhone 8 / X.

It holds a phone at a slant which makes it good for a quick glance to see who is calling or texting.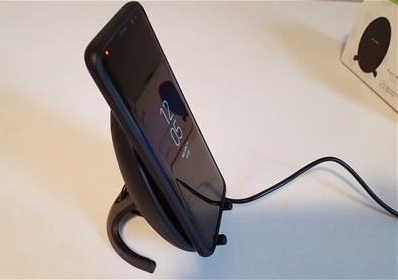 This makes it a good fit in many scenarios from an office to a bedroom night stand.

It also has a cooling fan built-in to dissipate any heat that may build up while charging a phone.

…….
Ugreen makes this QI fast wireless charger that has a round sleek gloss black look.

It can charge 1.4x faster than previous QI standards as long as the phone has fast wireless charging built-in.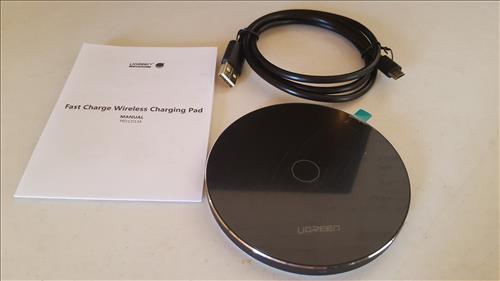 It is backward compatible and will charge any QI smartphone but works best with phone built for quick charging such as the Galaxy S7, S7 Edge, S6 Edge Plus, Note 5, and so on.

…….
The Seneo PA046 has a nice design that sits at a slanted angle.

The slant makes it easy to see notification from a distance without having to get up and look at the phone.

Flat type chargers work just as well as slanted units with it a preference as which to use.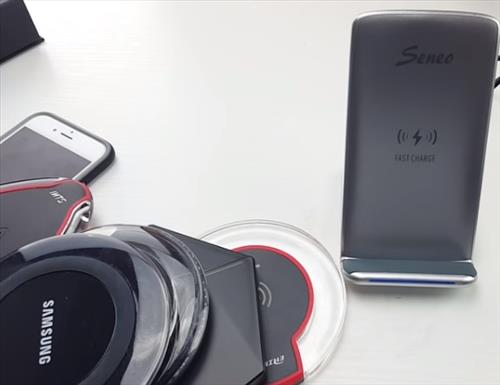 The Seneo PA046 is a fast charger with a 10 Watt output.

…….
CHOETECH makes this unit that uses a Type-C port for charging making it easier for smartphones with a C-port to switch quickly if needed.

As nice as wireless charging is there are times when quickly charging with a cable needs to be done. If you have a phone that uses a Type-C connector instead of micro-USB than the CHOETECH is a good unit to get.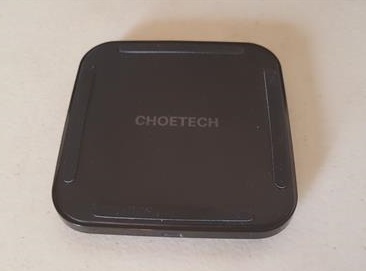 It is a square unit with grips on the edges to hold a phone in place.

…….
Seneo makes this low cost wireless charger that is compatible with any QI smartphone.

The outer ring lights up blue when a phone is set on it and stays solid blue when the battery is full.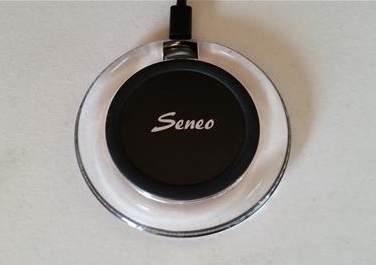 It is not a fast charger but works well and will wireless charge any QI phone.

…….
The AUKEY LC-Q4 is a Fast Wireless Charging pad built to charge most any Qi compatible smartphone.

This includes the Samsung Galaxy S7 and S8 as well as the new iPhone 8 and X.


The top is made of a soft cloth material that gives it a good grip on a phone while being soft at the same time.

…….
The Choetech Dual Wireless Charging Pad is a good unit that is built to charge two phones wirelessly at the same time.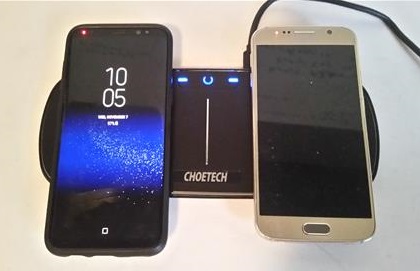 This makes it a good unit in a busy home or office when more charging spots are needed.

It will have no problems charging any new QI enabled phones such as the iPhone 8/X, Galaxy S8/S9 and so on.

Read Full Review Here

AXGIO Fast Charging Wireless Charger Phone Charger

AXGIO makes this Fast wireless charger that would be good for compatible Qi-Enabled phones, such as the Samsung Galaxy S7, S7 Edge, S6 Edge, and Note 5.

It is round and as a center ring grip that holds a phone in place.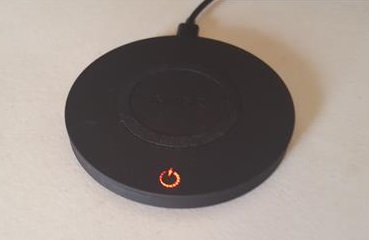 A power light goes from red to green which shows a phone is in charge mode.


Summary
Wireless QI charging is here to stay and only gets better with each revision.

While slower than using a wall cord it can be a real benefit in many situations.

Often a combination of wireless and wall charger is used.

There are many good units to choose from with those above simply some of our favorites.

As always be sure to read the reviews on Amazon, here, or elsewhere to be sure a unit is the right pick for you.