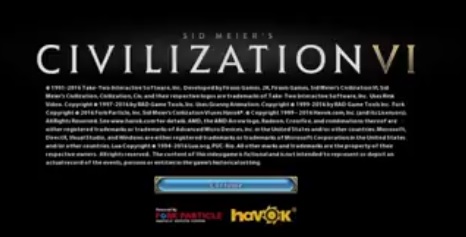 When Civilization 6 keeps crashing, there are several causes and fixes.
Below we list the most common causes and fixes when Civ-6 keeps crashing.
Before doing any of the fixes below, be sure to restart your computer, and it is up-to-date with the newest updates and patches.
If you have a fix that is not on this list below, be sure to let us know in the comments below.
7 Fixes When Civilization 6 Crashing
Verify Integrity of Game Files


If you are using Steam, you can easily check the game files to be sure they match the files on the server.

Validating the game files in Steam will ensure there is no corruption and the files are all good.

How to Verify Integrity of Game Files

Open Steam and click on Library
Right-click on the game and select Properties
Select the Local Files tab
Click Verify Integrity of Game Files

Play Game With No Mods


If you are using mods, try playing the game without any to see if the problem clears.

Mods are a common cause of Civ 6 crashing even when they work for other users.

If the problem clears you will need to uses a bit of trial and error to see which one is causing the issue.

Check DirectX Version

Civilization 6 requires DirectX 11 or higher to run properly or will have problems.

To see which version you are currently running type in dxdiag in the Windows search bar and run it.

DirectX 12 is currently the newest version that can be installed.


Update Graphics Card Driver


Updating the video card Graphics Drivers can often help solve crashing problems.

Even if you have the correct driver installed, there may be a new update that fixes the issue.

The best way to update the driver is to go to the manufacture's website and download the newest version.

For example, if you have an NVIDIA card go here to Driver Downloads and enter your card details.

If you do not know which video card you have type in Device Manager in the search bar and select it.


Under Display Adapter will be listed the videos card you have installed.



Lower Video Resolution and Refresh Rate

Lowering the video resolution and refresh rate can help a video card that is being overloading and crashing.

Graphics card manufacturers will usually have their own video management software or the Windows default settings can also be used.

How far lower to set the options will vary and sometimes need a bit of trial and error to get the settings correct.

Often it is best to google your card and read through forums for the best settings.

To change the resolution and refresh settings, right-click an empty area on the Desktop which will show available video options.


Under Display Settings there is an option to set the video resolution.


The Advanced Display Settings will have an option to lower the Refresh Rate.



Use Windowed Mode Instead of Full Screen


Running in Windowed mode can reduce the strain on the video card.

The shortcut key and options for switching between full screen and windowed mode will vary depending on how a game is played.

Windowed Mode may not be as good as a full screen but can sometimes get Civ 6 working and stop crashing.


Uninstall and Reinstall

If all else fails, uninstalling and reinstalling can often get things working again.

While this method can be extreme and will delete all user data, it often works.

After uninstalling, be sure to delete the folder in Windows as it often will hold files that will reload when installed again.
Summary
Having a game crash when it is being played is no doubt very frustrating.
There is usually a fix for anything computer-related, and it can often be user-specific to the device and game.
There are many different PC setups with multiple graphics cards, CPUs, memory, and so on.
The first thing to do is validate the game files and be sure they are not corrupt.
Next, if you are using mods, test the game without them and see if the problem clears.
The newest version of DirectX should be installed, or at least DirectX version 11.
Updating the graphics card is always a good idea as it can fix known problems.
Lowering the video resolution or playing in windowed mode can reduce the strain on a video card.
If all else fails, uninstalling and reinstalling may be the only option.
Have you had problems with Civilization 6 crashing? Let us know in the comments below.