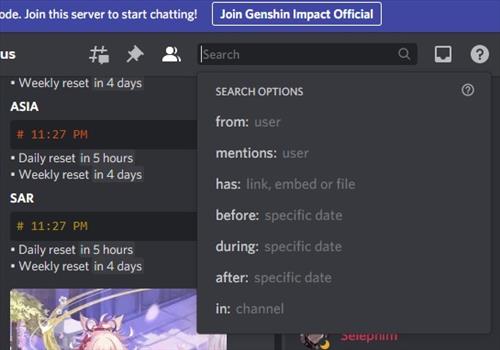 If you are using Discord and the search is broken, there are a few things to check that can fix the problem.
The search feature is a nice tool to use with options including From, Mentions, Has, Before, During, After and more.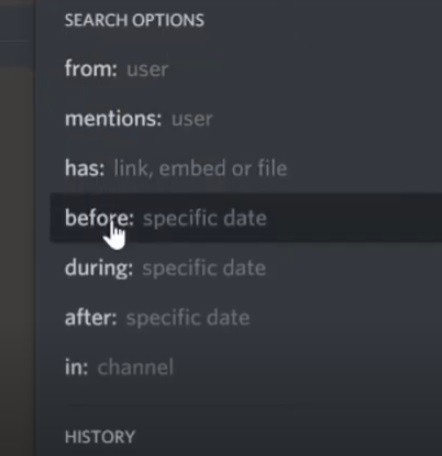 Before doing any of the fixes below, be sure to check the basic fixes including restarting your computer, checking if the internet is down, and checking if the Discord website is down.
If the basic fixes do not work below are more advanced fixes.
3 Fixes When Discord Search Broken
Run Discord as Administrator


Running Discord as Administrator allows for permission to be allowed that otherwise wouldn't.

For example, sometimes updates will be put on hold or access to certain files blocked.

To Run Discord as an Admin right click the Icon and select Run as Administer


Clear Discord Cache

Clearing the cache and restarting Discord can help clear out old bad data that may be causing a problem.

Clearing it is quick and easy by deleting all the files in the Discord cache folder.

How To Clear Discord Cache

Press the Windows and R Key at the same time, which will bring up a Run Box

Copy and Paste or Type in the following command %appdata%/discord/cache

Press CTRL + A to select all the files

Press Shift + DEl to delete the selected files

Restart Discord and check the Search option

Turn Off Streamer Mode

Streamer Mode allows a user to hide personal information and is no doubt a handy feature to have.

As good as it can be it can sometimes cause issues with search and can be enabled and disabled on-demand.

If it is disabled, be sure to enable it when personal information needs to be hidden again.

How To Turn Off Streamer Mode in Discord
Go to Settings (Gear Icon)

Click Streamer Mode

Turn Off the Enable Streamer Mode

Restart Discord and test the Search option
Why is Discord Search Not Working?

Discord Search can stop working and show no results, which can be very frustrating.

Reported causes and fixes include using an older version of Discord, clearing the cache, and running Discord as Admin.

Also, if the Discord server is down, the search function can stop working.

The Discord servers can be checked if they are down or up here at Discord Status.

Summary
Discord has become very popular and a nice platform to use but can at times have issues.

Some common issues include Discord has a black screen and the the search option can become broken.

If it does become broken and does not work, there are several fixes that can help get it working again.

The first thing to do is check the basics and ensure the internet is working and the Discord website is up.

Next, run Discord as an Admin, which allows permissions to be set higher and can often fix many issues.

The next step is to clear out the cache and restart Discord to get rid of any possible bad data.

Lastly, turn off Streamer Mode which can sometimes break the search from working.

If all else fails Discard may need to be uninstalled and reinstalled again.

Be sure to enable it again to hide personal information when needed.

Have you had the Discord search option break and fixed it? Let us know your thoughts below.