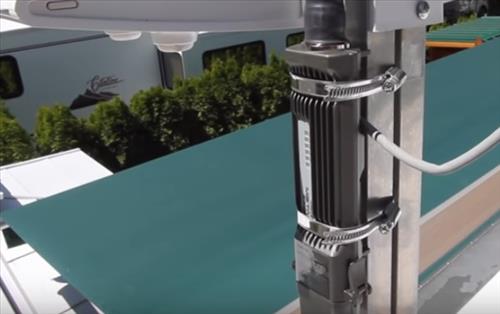 Getting a good WiFi signal while traveling in an RV or trailer can be challenging at times.
Most camping sites will have WiFi access to get online, but most antennas and wireless setups often do not work well in an RV.
There are many options for getting a better signal; even DIY projects can be done with many YouTube videos showing these methods.
What it all comes down to is having a good long-range antenna that can pick up a signal from a distance and rebroadcast it within your camper or RV.
In the past, long-range USB WiFi adapters have been used with big antennas to get a good signal.
They are still a good option but only boost a signal to a single computer.
The Alfa Long-Range Dual-Band AC1200 is a good long-range USB adapter for those who only need to boost a signal for one computer.
There are many units that can boost the WiFi throughout an entire RV to multiple devices.
Below are some of our favorite picks.
As always, be sure to read reviews on Amazon, here, or elsewhere to be sure a unit is the right pick for you.
*This post contains affiliate links.
Our Picks for Best WiFi Antenna Setup for an RV or Trailer
CC Vector VEC3

CC Vector Extended Long Range WiFi Receiver System – Works with All Devices – Receives Distant WiFi and Repeats to All WiFi Devices in a New Location 2.4GHz

The CC Vector VEC3 is a good solution for receiving and sending WiFi signals at a distance.

It has a 15dBi parabolic directional WiFi antenna to pick up signals along with a WiFi Repeater.

The unit boosts a 2.4 GHz wireless signal with the older WiFi band traveling farther compared to the 5GHz Band.


WAVLINK-WN572HG3

WAVLINK AC1200 WiFi Extender for Outdoor,High Power Dual Band WiFi Range Extender, Internet Booster, Wireless Access Point with PoE Powered

Outdoor range extender boosters are a good basic option to get a better signal.

While there are better options, they are easy to set up and maintain, making them a go-to WiFi solution for many RV owners.

The WAVLINK-WN572HG3 is one such option that is dual band 2.4GHz/5GHz with four 7dBi antennas.

It is also IP65 weatherproof making it a good unit to mount outside.

KuWFi WE826-EC25-AF

KuWFi 300Mbps 3G 4G LTE Car WiFi Wireless Router Extender Strong Signal Car WiFi Routers with USB Port SIM Card Slot with External Antennas for USA/Canada/Mexico SIM Card

The KuWFi WE826-EC25-AF is a 4G LTE Router with built-in WiFi.

The thing that makes 4G LTE Routers stand out is they can get an internet signal over the cell networks.

This makes them some very nice units in many scenarios while traveling.

For example, T-mobile has a plan called Binge-On, which has unlimited streaming from certain sites, including Netflix, Amazon, Hulu, Sling, ESPN, and much more.

So basically, anything watched on Netflix will not count toward your data plan and is unlimited.

Currently, a 3GB or higher data plan can stream unlimited video from any of the sites listed on the Binge-On plan.

Anything not on the list will count toward your Data Plan.

This is only one example of what is available with many of the top cell phone carriers having some type of plan.

Be sure to research what plans will fit your setup, along with how good a signal from a carrier is in your area.

Setting up a 4G LTE router is easy enough by inserting a compatible SIM card into the unit the same as many cellphones are setup.


Alfa WiFi Camp Pro 2 RV Kit R36A

Alfa WiFi Camp Pro 2 Long Range WiFi Repeater RV kit R36A/Tube-(U) N/AOA-2409-TF-Ant

A long-range wireless setup from Alfa has a kit with incredible range and ease of installation.

The Long Range WiFi Repeater kit from Alfa comes with everything needed for the install. Including the antenna, repeater, USB cable, and other accessories.

The main component that makes the kit powerful is the Alfa outdoor WiFi receiver with 9 dBi fiberglass encased outdoor antenna.

The antenna should be placed as high as possible to get the best clear line of sight to the access point location. Proper elevation and environmental factors really come into play with how good a signal you will get.

So, for example, if you are in a campground getting the antenna pointed to the wireless internet access point with the least amount of obstacles such as trees is best.

The USB cable is fed from the repeater to the antenna which rebroadcasts the boosted signal to any wireless devices within your camping setup.

The antenna is basically a big wireless booster which in combination with the repeater gives any wireless device you have a good signal.

The setup is easy enough by connecting the USB cable to the antenna and setting up the unit with the WiFi.

It is waterproof and can be mounted outside with a tubular fiberglass encased antenna. Bolts hold the assembly together on a pole to mount it in the best location.
What Makes for a Good RV or Trailer WiFi Setup?
WiFi signals do not travel well over long distances which can be a problem for anyone traveling in an RV.
Most WiFi devices have a rated range of 300 ft, but this is often only in theory, with most devices transmitting and receiving at much less a distance.
Having a wireless setup that can receive and transmit at a distance is ideal for an RV.
Not only picking up a wireless signal but also transmitting it back over distances.
Summary
There are many good WiFi boosters and repeaters that make a good fit into an RV while traveling.
As good as wireless is there are always limitations to how far it can travel.
Barriers such as walls or trees can limit a signal as well as other wireless signals.
The CC Vector VEC3 Long Range WiFi antenna kit is a good option to have in an RV or trailer.
Of course, older long-range units can also be good with a bit more of a setup and installation.
A nice thing about older packages is the price has come down making them ideal for a tech-savvy person to save money.
As with any set up there is always some degree of skill required to install a unit.
As always be sure to read the reviews on Amazon or elsewhere to be sure it is the right fit for you.