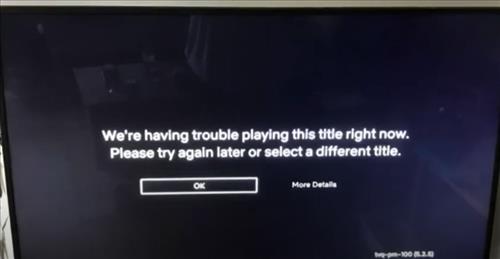 If you are getting an error with Netflix while using a Roku, there are some common fixes that can be done.
This includes restarting the Roku, reloading the Netflix app, and more.
Why is Netflix Not Working with Roku?
The main fixes include restarting the Roku, checking your internet connection, and restarting the Netflix app.
Some common errors include a message saying, " Were having trouble playing this title right now. Please try again later or select a different title".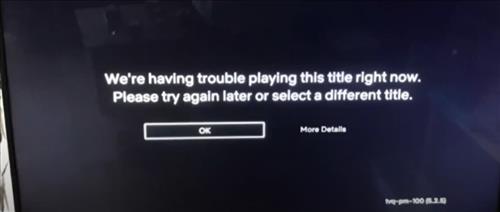 Another common error message is, "An Error Occurred Loading This Content Try Again Later".
Below are the most common fixes for these problems.
Be sure to have a working Netflix account along with your username and password.
4 Fixes When Netflix is Not Working on a Roku
Restart the Roku


Restarting the Roku is the most common fix, with three ways to restart it.

A Roku can be restarted with the remote control by unplugging it and plugin it back in, or from settings.

It is usually best to unplug it wait 10 seconds and plug it back in to clear everything out.

Check Your Internet Connection


Check your internet connection and be sure you are online and there is no issues.

A Roku network settings are located in Settings–>Network–>About or in Settings–>Get Help.

The "Check Your Network" will give a green check mark for all the network settings.

If there is no green check mark, then there is an issue.

When there is a network issue, often the router needs to be reset.

Reload the Netflix App


Reloading the Netflix app is another fix to try.

From the Settings–>Get Help section, there is a Reload Netflix tab that will restart the app.

Uninstall and Reinstall Netflix App


If you have a good internet connection and restarting the app does not work, uninstalling and reinstalling the Netflix app may work.

You will need your username and password to log back in so be sure to have it handy.
Summary
The above fixes are the most common ways to get rid of a Netflix error on a Roku.
Narrowing down the source of the problem from either the app or network issue will help greatly in solving the problem.
Network problems can range widely from the router to your ISP having issues.
To rule out an ISP issue test the internet with another device such as a smartphone or computer to be sure your internet connection is working.
WiFi may also be the cause if your Roku is located far from the router, an Ethernet cable a much better solution if possible.
Have you had a problem with Netflix not working on a Roku? Let us know your fix below in the comments.