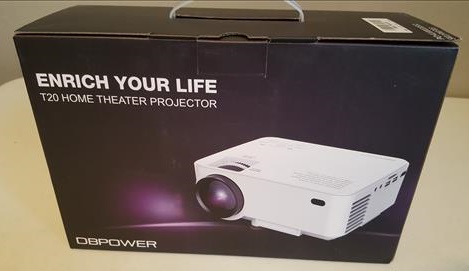 The DBPOWER T20 is a small mini projector built to display videos or pictures onto a flat surface such as a wall.
It makes for a very nice home theater system able to hook and display from most any device with many inputs from USB to HDMI.
*This unit was sent to me to review with my honest opinion and results below.
Specifications
Projection Size: 32-176 Inches
Inputs: Audio, AV, USB, SD-Card, and HDMI.
Brightness: 1500 Lumens
Supported Resolution: 1920 x 1080 pixels
Aspect Ratio: 16:10
The package comes with the LCD mini projector, AV converter cable, instructions, HDMI cable, power cord, and remote control.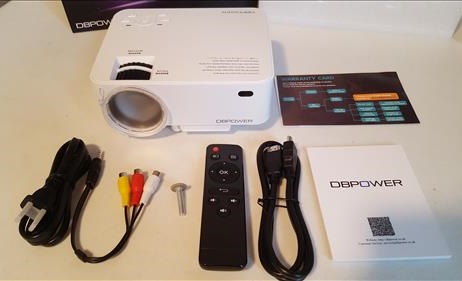 The top of the unit has control buttons along with two adjustments on the lens to focus an image.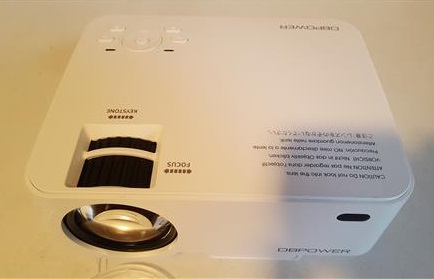 The side has ports for Audio, AV, USB, SD card slot, and HDMI.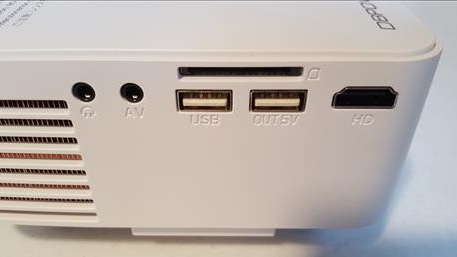 The back has a VGA port for any older laptops or computers.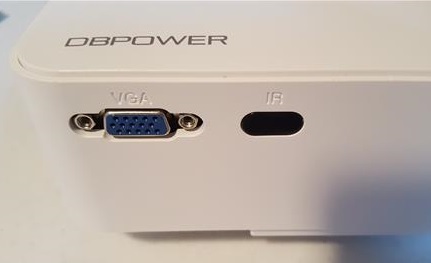 Powering on the unit the main menu gives quick access to the many differnt inputs such as USB, SD-Card, Source, and Settings.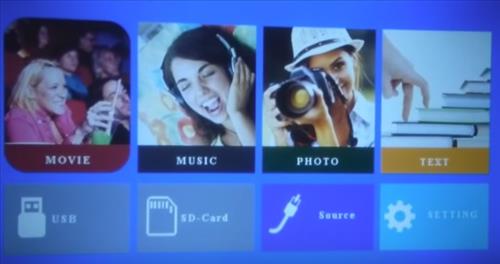 For example, to see a device connected to the HDMI port go to Source and select HDMI.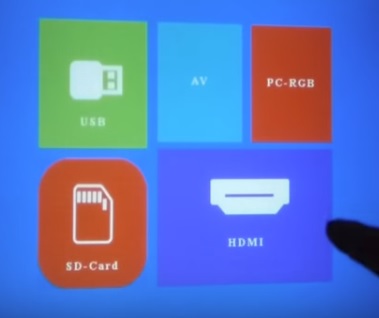 When using the unit be sure to have a white background to bounce the image on to as darker colors dont show as well.
There are dedicated projection screens that can be bought but many simply hang a white sheet or similar.
At 1500 Lumens of brightness the lights will need to be at least dimmed if not off to see the image well.
This is to be expected with many projectors as most do not project well with the lights on.
*This post contains affiliate links.
Updated DBPOWER L21 on Amazon
DBPOWER L21 LCD Video Projector, Upgraded 5000L 1080P 1920×1080 Supported Full HD Mini Movie Projector with HDMIx2/USBx2/AV Ports, Compatible with Smartphone/VGA/TV/PS4/DVD Ideal for Home Theater


Summary
The DBPOWER T20 LCD Mini Projector is a good low-cost unit that does what it is built to do which is project an image and videos onto a wall.
There are more expensive units with more features and brightness, but for a simple home theater experience it does well.
How well a room is prepared will make a big difference of the image quality.
Having a white flat surface along with windows covered and lights off will go a long way in making the viewing experience good.
I am still testing the unit so far with good results and will update if anything changes.
As always be sure to read the reviews on Amazon or elsewhere to be sure a unit is a good fit for you.