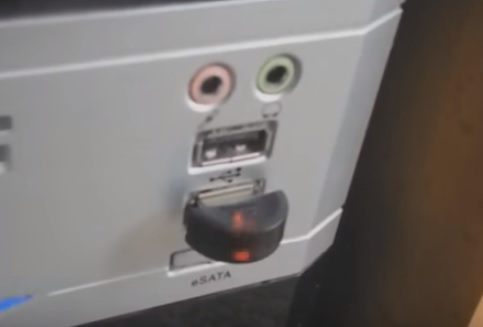 Some PC computers come with built-in Bluetooth while others don't. Other times it can stop working and needs fixed.

Having no Bluetooth can be annoying especially when a device such as a headset, speakers, or keyboards need Bluetooth to work.

If you computer has no Bluetooth or no longer works than upgrading your computer is a easy task that most anyone can do.

There are two ways to add Bluetooth to a computer.

1…Buy a Bluetooth USB dongle.
2…Add a internal Bluetooth card .

Most choose to buy a Bluetooth dongle as they are cheap, easy to setup, and work with most any computer.

They also work with either a desktop or laptop making them ideal for quickly adding Bluetooth ability.

Internal Bluetooth cards can also be installed which have the added benefit of often being faster, having better range, and out of the way not taking up a USB slot.

Installing a internal card will not be for everyone and most will simply buy a USB dongle.


USB Dongles that Add Bluetooth to a PC

Plugable USB Bluetooth 4.0 Low Energy Micro Adapter (Windows 10, 8.1, 8, 7, Raspberry Pi, Linux Compatible; Classic Bluetooth, and Stereo Headset Compatible)

This small Bluetooth adapter woks with most any version of Windows from XP to Windows 10.

It also work with most Linux distros.

It runs Bluetooth 4.0 and is small and low cost.

This is a good option for those looking for a quick fix plug-and-play solution.


…….
Bluetooth 4.0 USB Adapter, Costech Gold Plated Micro Dongle 33ft/10m Compatible with Windows 10,8.1/8,7,Vista, XP, 32/64 Bit for Desktop , Laptop, computers

This dongle is another low cost Bluetooth 4.0 USB Adapter that works with most any version of Windows.

Like most Bluetooth 4.0 dongles it is also backwards compatible with older devices running Bluetooth 3.0, 2.1, 2.0 and 1.0.



Internal Bluetooth Cards

Gigabyte GC-WB867D-I REV Bluetooth 4.0/Wireless AC/B/G/N Band Dual Frequency 2.4Ghz/5.8Ghz Expansion Card

The Gigabyte GC-WB867D-I is a internal PCIe desktop wireless card that has it all built in.

Bedsides having Bluetooth 4.2 it also has dual band WiFi with the latest protocol 802.11ac.

A internal card like this will likley be overkill for most.


…….
Atheros AR5B225 WIFI Wireless Bluetooth 4.0 Half MINI PCI-E Card 300 Mbps 802.11 b/g/n BT 4.0 HS

Many laptops also allow for upgrading the internal Bluetooth and WiFi.

If you go this route be sure to research what internal card is compatible with your laptop.

Laptops are much harder than desktops when it comes to compatibility since manufacturers vary greatly in how they are built.

Also taking a laptop apart is not as easy as a desktop.

If you are technically inclined this is a good option for a laptop otherwise stick with a USB adapter.


Summary
Setting up a computer laptop or desktop with Bluetooth ability is easy to do.

For those who have technical abilities than a internal card is a good option. For those looking for a plug-and-play option than using a USB dongle would be best.

Also keep in mind what the Bluetooth version of the device you need to use has.

While Bluetooth is backward compatible for the most part there can be problems occasionally depending on the device.

The current newest version is Bluetooth 4.2 which should be backward compatible with earlier versions.

As always be sure to read the reviews on Amazon or elsewhere to be sure it is a good fit for you.