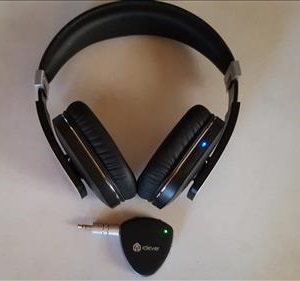 There are times when using headphones to watch TV is needed and a nice option to have.
Wireless Bluetooth headphones work best since no one wants to be tied to their TV.
The problem is most TV sets do not have Bluetooth built-in.
This is an easy problem to fix with a low-cost Bluetooth transmitter.
Small Bluetooth transmitters are easy to setup and have the sound transmitted to a headset.
Can Bluetooth Be Added to a TV?
Yes, Bluetooth can be added to a TV using a small adapter.
Once the adapter is plugged in, it will broadcast a Bluetooth signal to other devices, such as headphones.
What TV Bluetooth Transmitters are Available
There are several units available to add Bluetooth to a non-Bluetooth TV.
The units will plug into a TV's 3.5mm audio jack and convert it to a Bluetooth signal.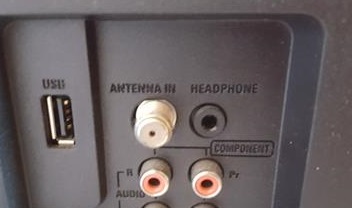 I have used the COMSOON Bluetooth 5.0 with good results, which also can be set up to receive a signal.
There are many other units available; read here for our picks of the best Bluetooth Adapters for TV.
Below I am using the iClever F56 as an example, but most all units will be similar to set up.
How to Add Bluetooth to a TV and Use Headphones
Set the unit to Transmit (TX).

Plug in to the 3.5mm audio jack.

Plug in the micro USB power cable.

Press the Pair button on the unit.

Press the Pair button on the Bluetooth headset.
Each headset will have the Pair button located differently; pressing it will automatically Pair it to the transmitter.
After the units are Paired, the sound will now transmit to the headphones.
Summary
Installing and setting up a Bluetooth adapter to a TV is a very easy task, with little technical knowledge needed.
If your TV does not have a USB port for power, it can be plugged into an electrical outlet.
Most Bluetooth units can transmit up to 30 feet; depending on the unit, be sure to read the specifications if this is an issue.
Another problem some have is a lag in the voice, which I have found is mostly a problem with the many headsets available.