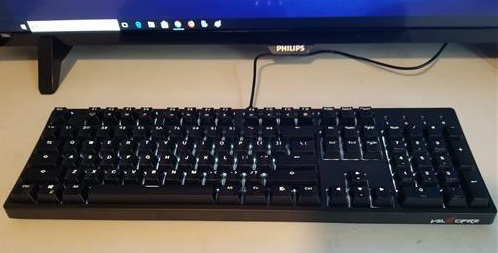 Mechanical Keyboards are a niche product that caters mainly to gamers and writers.
Gamers love them because since they are very durable and give feedback through the keys.
They have a responsive touch that, when a key is pressed, has an immediate verification that it has done what it is supposed to do.
Many writers use them to help eliminate typos and errors and give feedback a standard keyboard can't match.
The Velocifire VM02WS is one such mechanical Keyboard that uses brown switches with a tactile touch when pressed.


Velocifire is a well-known keyboard manufacturer that has built many good units, including the new VM02WS model.
*This unit was sent to me to review with my honest opinion and results below.
Specifications
Model: Velocifire VM02WS
104 Key
Brown Switches
Wireless 2.4 GHz
Backlit
USB Type-C
1850 mAH Built-in Lithium Battery
Polling Rate 1000 Hz
2.64 pounds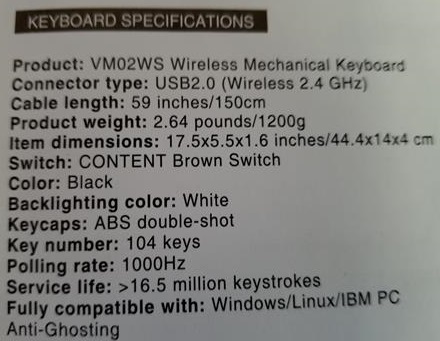 The package comes with a USB cable, Wireless Dongle, User Manual, and Keyboard.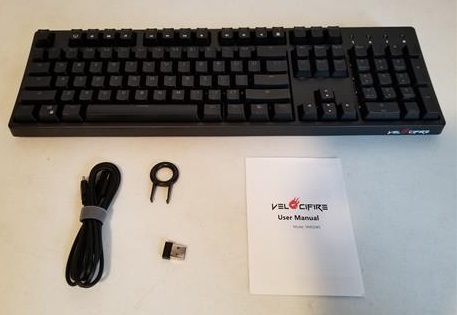 A USB cable can plug into the back of the keyboard with a Type-C plug and be used for charging or as a wired connection.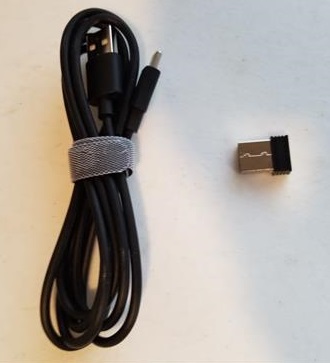 Wireless connectivity is handled by a 2.4GHz USB dongle that simply plugs into a computer and starts working.
It uses mechanical brown switches, which have a tactile bump on each key press, and the feel is consistent throughout the entire Keyboard.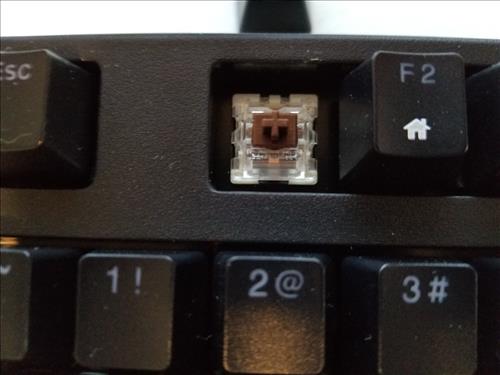 The unit weighs 2.64 pounds, so while it is fairly compact, it is not going to slide around easily, which is nice for heavy-handed use.
The case is very sleek and straight-cut; there are four rubber pads on the bottom of the Keyboard to help keep it in place.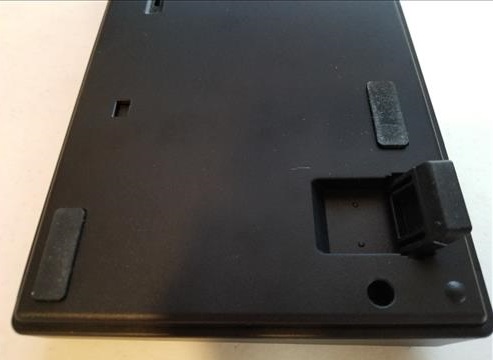 There are also two angled feet adjustments that can kick out if you need a little bit more angle if needed.
The back-lighting is a nice soft light that shines through the keys.
It has a blueish/teal color that has three brightness settings.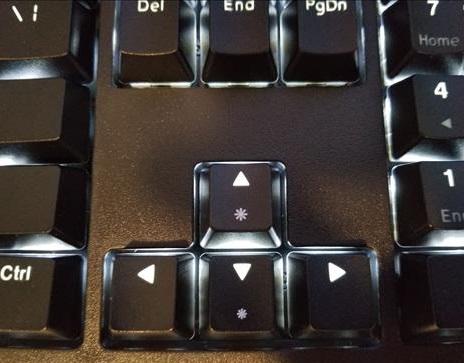 Controls for the back light are located on the arrow keys, including brightness and on/off.
It is listed as using Content Brown switches which are very similar in quality and feel to Cherry MX Brown.
They are smooth and have a nice actuation point when the switch is pressed.
The keys feel very similar to Cherry MX Browns with a bit less of a tactile bump.
It also has a built-in 1850 mAH Lithium battery which is rated for a battery-life of 25 hours back-light on, and 90 hours with the back-light off.
*This post contains affiliate links.
Read More Reviews Here on Amazon
VELOCIFIRE Wireless Mechanical Keyboard Ergonomic, VM02WS 104-key Full Size with Brown Switches White Backlit & High Battery Lasting for Copywriters, Typists, Programmer

Summary
The Velocifire VM02WS wireless mechanical Keyboard is a very nice unit at a reasonable price.
Many mechanical units cost much more and don't have the wireless ability.
In fact, there are only a few mechanical keyboards that have a wireless option, with most wired.
The VM02WS can be both wired or wireless, which is a very nice feature.
The Keyboard also has a USB Type-C port at the back that is nice and able to share a charging cable with new devices that use the Type-C connector.
The keys are almost the same as Cherry MX Browns with less of a tactile bump.
Brown switches make for a very nice gaming keyboard as well as an everyday typist.
I am still testing the unit so far with good results and will update you if anything changes.
As always, be sure to read the reviews on Amazon, forums, or elsewhere to be sure a unit is a good fit for you.