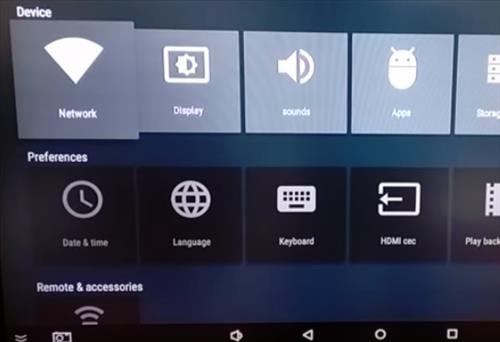 Android TV boxes like all electronics can at times have problems with the internal built-in WiFi.
The easy answer to this is to run an Ethernet cable to the unit and bypass the wireless altogether.
Of course, for many this is not an option and having cables run across floors is not a good look for a home.
Luckily there are some options for fixing a bad or broken WiFi signal without having to take the unit apart.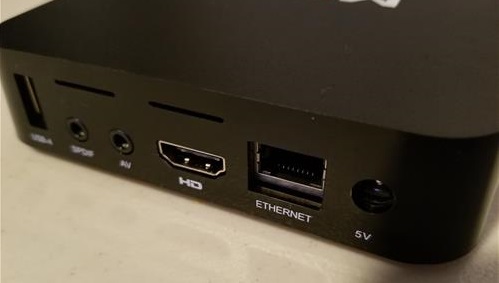 There are few different devices that connect up to an Ethernet port and transmit over wireless or a homes internal electrical wiring.
One problem many run into, is looking for a wireless USB adapter that computers have used for many years to convert a WiFi signal.
Android TV boxes currently do not have any known plug-n-play wireless USB adapter to convert a wireless signal.
While there is no USB adapter there are Ethernet adapters that can convert an Ethernet port to WiFi which works just as good.
If you are far away from a WiFi signal there is also devices that work over a homes electrical that work well.
Here we will look at these type of devices and see if one will help fix any bad WiFi issues you may have.

Option #1 Ethernet to WiFi Adapter
There are several devices that can hook to an Ethernet port and transmit wirelessly to a router.

This is a good option since it simply connects to an Ethernet port and converts the signal to WiFi.
The setup is done with a computer and then taken to an Android box and plugged in.
IOGEAR has one such unit that plugs into an Android Box Ethernet port and broadcast a wireless signal.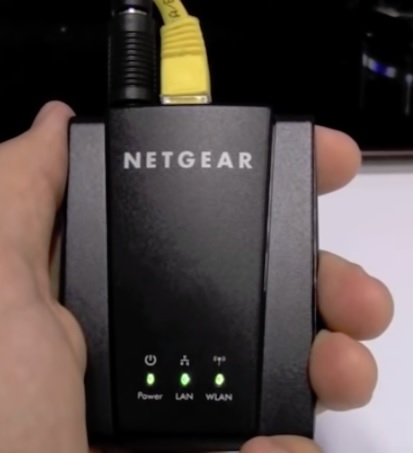 The unit simply plugs into the Ethernet port on an Android box which transmits wirelessly to a router.
IOGEAR Ethernet-to-Wireless on Amazon
IOGEAR Ethernet-2-WiFi Universal Wireless Adapter, GWU637,Black


Option #2 Power Line Adapters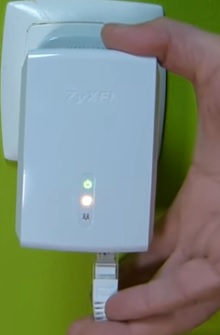 While PLC (Power Line Communication) does not transfer wireless, it does communicate very well over a homes electrical wires.
This means that it will transmit to another PLC after plugging it into an AC outlet.
While it may be hard to get an Ethernet cable to a media box most will have an electrical outlet within reach that can be used.
PLC adapters can also be better than WiFi in some environments that wireless has problems in.
If an Ethernet-to-wireless adapter is not for you a Power Line adapter is the next best option.
ZyXEL Pass-Thru is one such PLC adapter that extends an Ethernet connection through a homes electrical wiring.

Two units come with a kit with one plugged into the router and the other the Android TV box.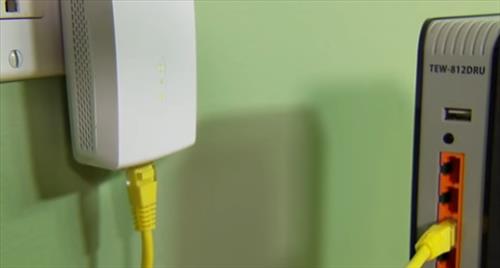 ZyXEL Pass is a popular option that connects to a router with one PLC and connects to another PLC at the box.
After it is plugged into a wall outlet data is transmitted to the router over the electrical wiring.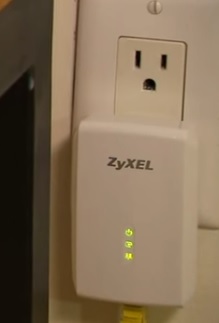 The setup is really easy basically Plug-and-Play and can be a big improvement over wireless.
ZyXEL PowerLine Adapter on Amazon
ZyXEL Pass-Thru Ethernet Adapter AV2000 Powerline 2-port Gigabit 2-Pack [PLA5456KIT]
The new Powerline AV2 or HomePlug AV2 can move data at Gigabyte speeds. They can also have up to 16 devices connected so they are not limited to a single Android TV box.
Summary
The above options are two ways to fix a bad WiFi signal on an Android TV box.
For most using an Ethernet wireless adapter will likely be the best option.
If you can not get a good wireless signal a power-line adapter would be a good option since it streams over a homes wiring.
Powerline has come a long way since its early days and able to move data extremely fast at Gigabyte speeds. This gives it a huge leap over WiFi since it is fast and is not prone to interference like WiFi can be.
As always be sure to read the reviews on Amazon or elsewhere to be sure a unit is a good fit for you.
Do you have a good method for improving a signal to your Android TV box? Let us know in the comments below.