Small OBD2 WiFi and Bluetooth Dongles have become very popular since they are low-cost way to troubleshoot vehicles.
Like the more expensive standalone handheld OBD2 scan tools they can read and clear codes but with a smartphone or tablet.
This makes them ideal for many scenarios when a budget scan tool is needed to troubleshoot an engine light/code.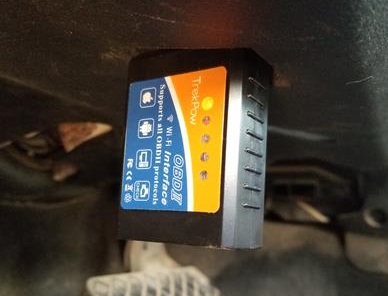 The Globmall Trekpow is one such manufacture and has a Bluetooth and WiFi versions available.
This unit was sent to me to review with my own honest opinion and results below.
Specifications
WiFi or Bluetooth version
Protocol: OBDII
Compatible: Most 1996 and newer cars and trucks
The box comes with the OBDII Bluetooth dongle and user guide.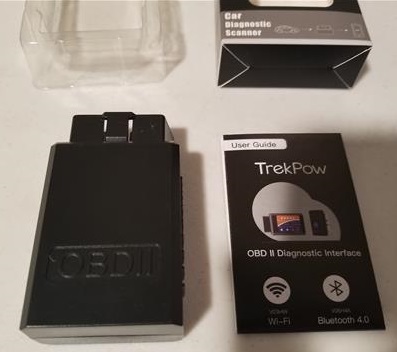 Scanning the QR code will ask if you need the IOS Download or Android.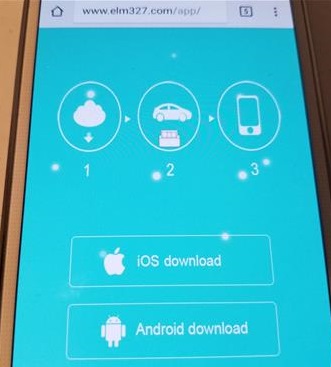 The App used for and Android is the widely popular Torque App which is also available from the Play Store.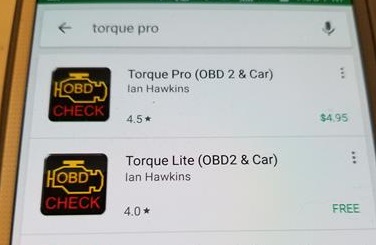 Both a paid Pro version and free Lite version is available from the Play Store.
How To Connect a WiFi OBD2 Dongle to an Android Smartphone
Plug the OB2 Dongle into the OBDII port and turn the key to ON. Most all OBD2 ports are located under the driver side dashboard on 1996 and newer cars and trucks.

Go into WiFi Setting and Find WiFi_OBD

Click Connect

The WiFi should Connect

Open the Torque App and click the Setting Icon at the bottom left.

Click Settings

Click OBD2 Adapter Settings

Select Connection

Choose WiFi if not already selected

Go back to the Torque App main menu and the top left will say Connected to ECU OK


Your Android Phone and WiFi OBD2 will now be ready to be used.
How to Read and Clear Codes
Clicking the Setting Icon at the bottom left will bring up the options.


There are many options with no doubt Fault Codes being the most used option.

The Fault Code sections have Show logged faults, Clear logged fault(s), Show Pending faults, and Show historic faults.

Selecting Show Faults It will read the code.

For example, here it read the code P2181.

Selecting Clear Fault Code will clear it if wanted.


Of course, unless the problem is fixed the error code will most likely come back.
Summary
The Globmall Trekpow WiFi OBD2 ECU scan tool is a nice low-cost option to read and clear engine codes for those on a budget.
The unit I used was the WiFi version which worked well with my Android smartphone.
It can also work with IOS which I have not tested yet.
The setup was a bit confusing at first but easy to use once the correct steps were followed.
For the price, the Globmall Trekpow is a good unit that will no doubt help many troubleshoot and fix their vehicles.
I am still testing the unit so far with good results and will update if anything changes.
As always be sure to read the reviews on Amazon or elsewhere to be sure a unit is a good fit for you.
*This post contains affiliate links.