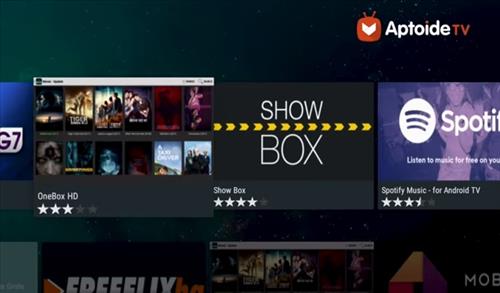 Aptoide TV is a free Open Source alternative to the Google Play Store or other App Stores such as Amazon.
It gives a great alternative from being tied to the big brand names which often block or limit what can be installed.
Aptoide TV is the ultimate play store with many TV and Game Apps that can be quickly installed.
This includes all the top Movie APKs such as Cinema HD, Film Plus, Flixoid, and so on.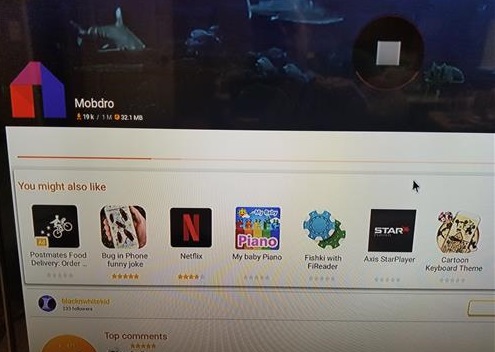 Aptoide TV can be installed onto almost any Android device including Smartphones, the Fire TV Stick, and Android Boxes.
There is different versions depending on the hardware being used.
The main page is here https://m.aptoide.com/installer-aptoide-tv.
Below are the steps and instructions for how to install it to an Android TV Box.
Like all APK files it will need permissions setup such as Unknown Sources.
This is especially true with Fire TV Stick with most Android TV boxes giving a Popup that will ask to Allow the file Permissions.
How To Install Aptoide TV to an Android TV Box
Open a Browser and go to https://aptoide.en.aptoide.com/ and Download the Aptoide APK file.

After it Downloads the APK needs to install. Click install at the bootom right of the screen.

Most Android TV boxes will popup with an Open tab to install it.

If the APK downloads and no Open Tab comes up it will be located in the Download section of the box.


Open the File Browser and go to Downloads and click on the File for the install to come up.

Like any APK It will need permission to run which will give a popup simply click Allow.

After it installs it is ready to run, use the search bar to find specific APKs such as Modbro.
Summary
Using Aptoide TV to install Apps is a great way to get more control over your Android TV Box, Fire TV Stick, or most any Android device.
There are many Apps that are available which the big companies try to control or block from installing.
Keep in mind the APKs are not moderated as well as the big app stores.
As with any 3rd party files it may not be for everyone but can be a big benefit to the right user.