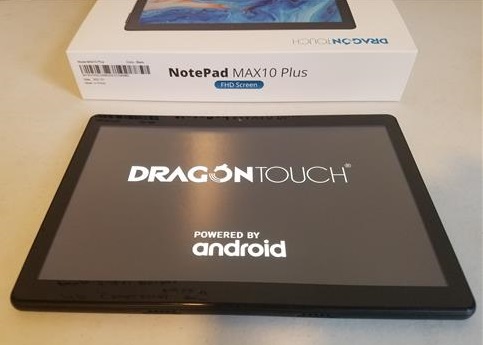 The Dragon Touch MAX 10 Plus is a mid-range tablet with an 8-Core 1.6GHz Processor, 3GB of RAM, and 32GB of internal storage space.
It also has Android 10, making it a good unit for those looking for a budget tablet in 2022.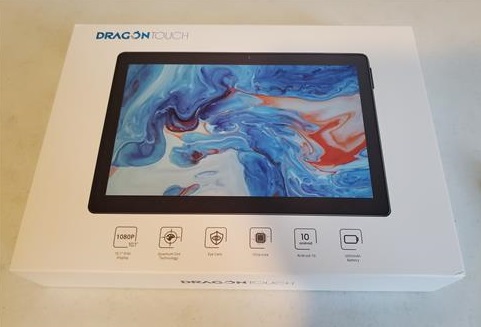 The MAX 10 Plus is a mid-range unit for those looking for an alternative to the high-cost high-end tablets.
*This unit was sent to me to review with my honest opinion and results below.
Specifications
10 Inch Android Tablet
Android 10.0
Octa-Core 1.6GHz Processor
3GB RAM
32GB Storage
1920×1200 QLED + 10″ Full HD
Dual-Band WiFi (2.4GHz & 5GHz)
USB Type-C Port
Front and Rear Cameras
The package comes with the MAX 10 Plus tablet, User Manual, USB Type-C Charger, and wall plug.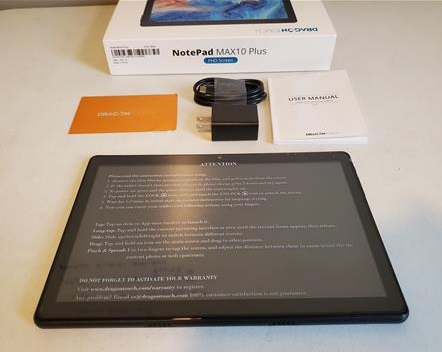 The power button, volume, headphone jack, and USB Type-C power port is at the top right of the unit.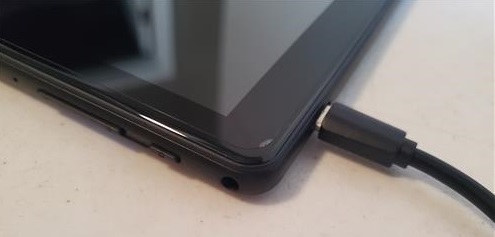 An SD-Card slot is located next to the Type-C power port behind a cover.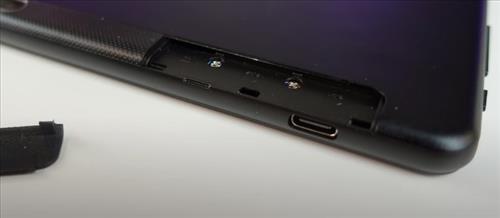 The Max 10 supports up to 128GB micro-SD cards.
Two speakers are located at the bottom of the unit with small visible holes.


Powering on the unit will bring up a quick setup screen for language, WiFi, Updates, Google Gmail, and other basic settings.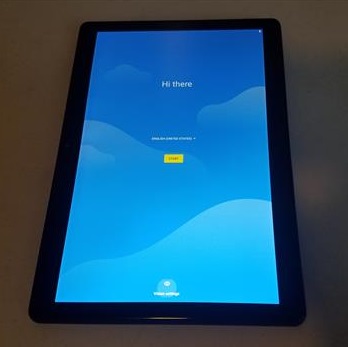 After the basic setup, the screen will boot to the main menu and is ready to be used.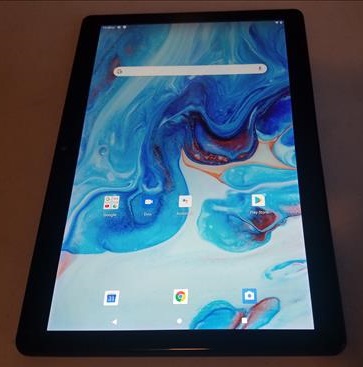 Many basic apps are included, which is easy to customize with the Google Play store installing almost any app needed.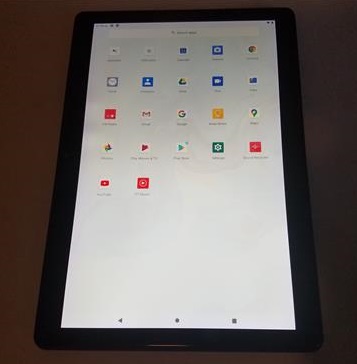 The MAX 10 Plus has both front and rear cameras, with both being listed as 8MP.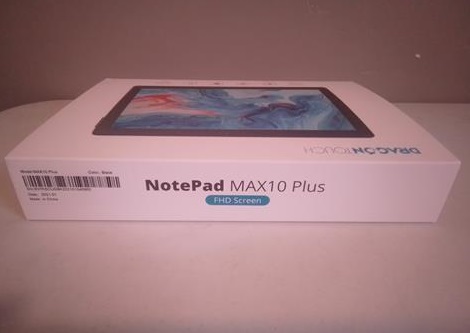 This picture of the box was taken with the MAX 10 rear camera.
A WiFi speed test maxed out my connection at 215Mbps connected on the 5GHz band.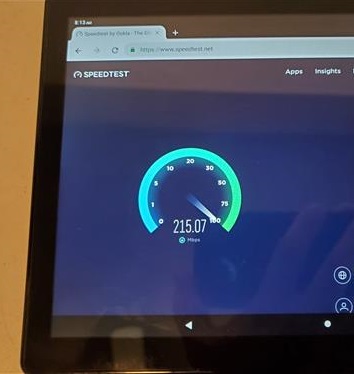 The tablet is dual-band and works on the older 2.4GHz or newer faster 5GHz frequency.
Using Geek-bench to test performance, it gave the results of 141 Single Core and 644 for Multi Core.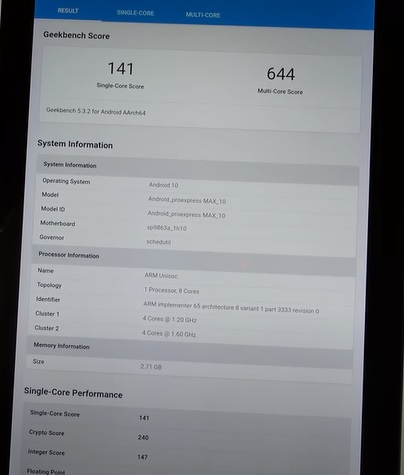 *This post contains affiliate links.
Read More Reviews Here on Amazon
Dragon Touch Max10 Tablet, Android 10.0 OS, Octa-Core Processor, 3GB RAM, 32GB Storage, 10.1 inch Android Tablets, 1200×1920 IPS Full HD Display

Summary
The Dragon Touch MAX 10 Plus is a good unit for basic tasks such as watching YouTube, emailing, reading news or video chatting.
It is not a high-end unit and is built to do basic tasks without breaking the bank.
For the money, it is a very good unit and will no doubt be a good fit in many scenarios.
If you are a heavy user, such as gaming or lots of multi-tasking, paying more for a high-end unit will likely be better.
If you are looking for a tablet to do basic tasks, it will be a good unit and cost much less compared to a high-end unit.
I am still testing the unit so far with good results and will update you if anything changes.
As always, be sure to read the reviews on Amazon, forums, or elsewhere to be sure a unit is a good fit for you.