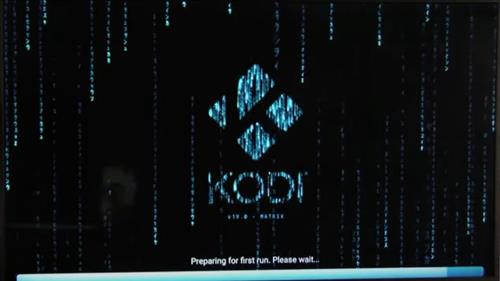 Overview of Steps to Install Kodi 19.1 Matrix to a Fire TV Stick
Turn on the Fire TV Stick options, ABD Debugging and Install Apps from Unknown Sources
Install the Downloader app from the Amazon store
Using Downloader go to Kodi website and download Kodi install file
Installing Kodi to a Fire TV Stick is not difficult and does not require a computer or any other device.
A program called Downloader is used to go to the man Kodi site and download the install file.
An Amazon account is needed to get a free App called Downloader. A free Amazon trial account can be used if needed.
The Downloader App is used to go to the Kodi Download page and get the necessary file to install Kodi.
Using Downloader is the most popular method and the most widely used.
The options ABD debugging and installing apps from unknown sources will need to be turned on to install apps outside the Amazon store.
Currently, the newest version of Kodi is 19.1 Matrix with the steps below for how to install it.
How To Install Kodi 19.1 Matrix to a Fire TV Stick
At the top go to Settings

Scroll to the right and click My Fire TV

Select Developer Options

Turn On both ABD debugging and Apps from Unknown Sources

Go Back to the Home Screen and find the search option at eh left

Click to the left for the search options to come up

Type in Downloader scroll to it and click it

The Downloader App should come up click it

Click Download for the Downloader app to download and install

After it installs click Open

Click Allow for the Downloader app to work

A notification will come up showing the Apps features and updates click OK

Click in the address box section

A box will come up type In kodi.tv/download/852 and click Go

The Kodi Android Download Page will come up

Select ARMV7A (32BIT) (Be sure to select the 32BIT version as the 64BIT version will not work)

The Kodi install file will download.

After it downloads click Install

It will start the Install

Kodi will now be installed. Click on Open at the bottom right

To find Kodi from the main menu go to Your Apps and Channels–>See ALL and scroll down to find Kodi

How To Install Kodi Addons To a Fire TV Stick
After Kodi is installed Addons will need to be added to watch movies and TV shows.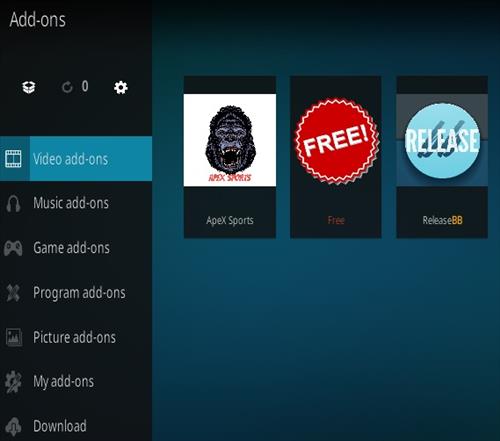 Popular Add-ons include The Oath, Free, Tempest, and many more.
Add-ons can be installed individually or there is Builds that come with plugins that install everything.
Read Here for the Top Kodi Add-ons and How To Install Them.

What is Kodi?
Kodi is a media center that is free to install and use.
Since it is free to use and can play almost any video or music file it has become very popular.
It is also very easy to modify and change the interface and other features.

Does Kodi Work Well With the Fire Stick?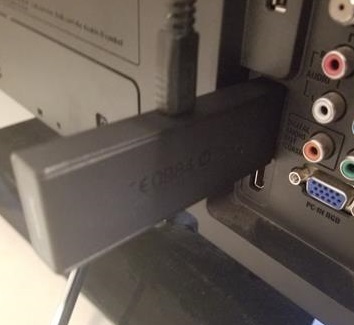 Yes, Kodi works well with the Fire TV Stick.
It does need to be side-loaded with another program since it is not available in the Amazon App Store.
While the Fire Stick runs Kodi its low-cost hardware can limit it at times with many other options available.

What is an Addon?
An Addon is a program that can be added into Kodi to expand its abilities.
There are many popular Addons with the most popular being Video plugins that stream videos.
Read Here for the Current Best Up-To-Date Addons

What is a Build?
A Build is a pre-setup Kodi install that comes with Add-ons and artwork.
Anyone can create a Build by backing up a Kodi setup and sharing it with other users.
While Builds are nice they do come with more code and artwork that can slow down an install on a Fire Stick.
Most will only need a few good Addons. If a Build is used be sure it is made specifically for the Fire TV Stick.
While Builds are nice, since they come setup with all the latest Addons, often it is best to simply have 3-5 of the top Kodi Addons installed.
Builds always come with more code and artwork which can slow things down.
Installing a few good working Addons is all that is really needed and makes for a faster performance.
With that said many there are many good Builds that work well.