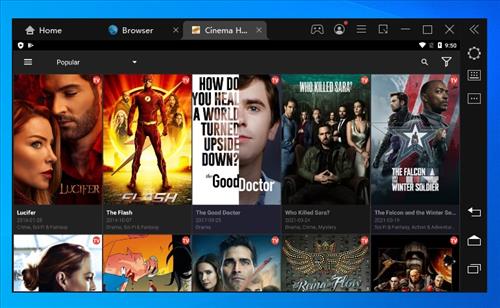 Running Android APKs (Apps) on a Windows PC can be done easily with a good Android emulator.
There are many good Android APKs that not only can play on Android devices but can also be set up to run on a Windows 10 computer.
This can be a good option to use apps only available on Android devices such as Cinema HD, Film Plus, and many more popular Android APKs.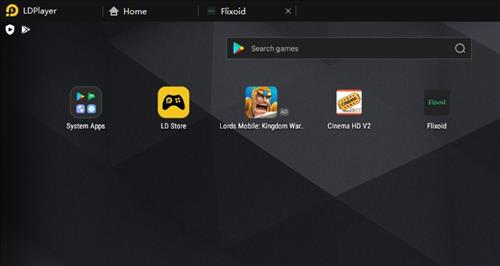 APK stands for Android Package Kit and is the format Android Apps come in, the same as .EXE file with Windows.
To play an APK on a Windows computer an Emulator is needed with many available both free and paid.
Running an APK emulator inside Windows can use a lot of computing resources, which will need even more once a program is running inside the emulator.
A computer with at least a Dual Core CPU and 4GB of RAM is the minimum requirement most emulators need to run, but at least a Quad Core with 8GB of RAM is recommended.
Most newer computers shouldn't have a problem but if your computer runs slow it may play apps sluggishly.
Here is our list for the best free emulators that will get your PC playing APK files.
If you have a favorite Android Emulator, let us know in the comment below.
Best Free Android Emulators for Windows
BlueStacks


The most popular option is BlueStacks which is free and works very well.

APKs can be installed from the Google Play Store or downloaded and installed manually.

The setup is easy and straightforward. It runs Android 7.1 and is a well known Android emulator used by many.

MEmu


MEmu is one of the best functioning and best adapted apps that lets you run Android on Windows 10.

Designed with gaming in mind MEmu does a great job of integrating PC keyboard and mouse controls and game patents into its build and response times are equally impressive.

There is a ton of functionality making it easy to side-load apps and games and a forced minimum window size. This ensures that the window never becomes so small as to be unusable.

The latest version of me MEmu lets you run multiple instances of Android simultaneously. So you can play different games on the same account or instances of the same game through different accounts.

Some people may be put off by the advertising but it's a small price to pay for one of the smoothest Android emulators out there.

Bliss


Bliss OS started as an open source project this OS has morphed to become one of the best Android OS is available.

It is a true multitasking workhorse this OS seeks to be a full-featured Android on PC OS and comes with an installer package for dual booting.

This means you should expect to run Bliss as a standalone OS for Android.

Bliss is for the more advanced user who has no problems creating bootable USB drive or installing an operating system.

It also comes pre-installed with Google Play so you can access all apps on your PC at will.

Unlike some other projects, it's a lot more stable. There are a few crashes but nothing that will affect your use of the OS.

Nox App Player


Nox is another popular emulator for APKs with some nice features.

One such feature is to allow how much computing resources it can use which can be very useful.

It also can mimic a smartphone or tablet along with setting screen resolutions.

After installing an APK a shortcut can be set up on the desktop to open it quickly which is also a nice feature.

LD Player


LD Player is a good emulator for users to play APKs and comes with Google Play Store installed and uses Android 7.1.

Installing a downloaded APK is simple by clicking on it from the Windows environment it will automatically install into LD Player.

It is mainly for gamers wanting to game Android on their PC.

Summary
Running Android OS on a PC is no longer a pipe dream with the solutions above capable of turning your Windows PC into a full-featured Android OS.
Each emulator is suited for different users but no matter what your particular needs are, there is something for everyone.
Running Android Apps on a Windows computer is an easy task by getting a good emulator installed.
There are many available with those above some of the most popular.
Sometimes they can have problems with some hardware and Windows version. If you have a problem with one, installing another that works on your machine will likely be necessary.
Having a Windows Android emulator installed is a nice option to have to run the many Android Apps available.