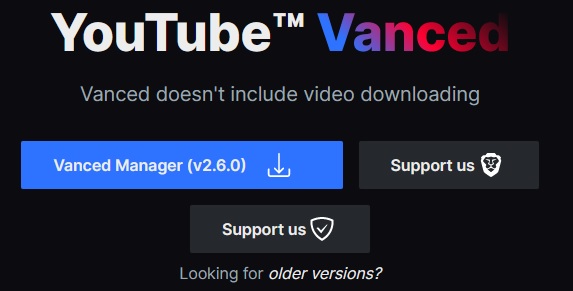 YouTube Vanced is becoming very popular as an alternative to the Google YouTube App since it removes ads from being played, along with many other features.
It is a collaboration of mods who have modified the stock YouTube App and added many nice options.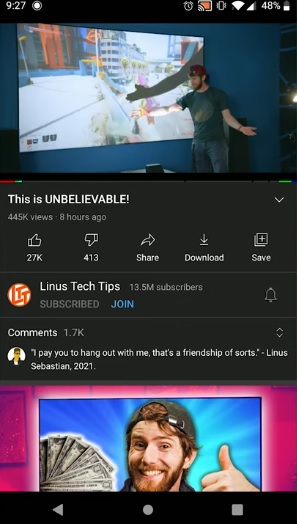 It can only be installed on Android devices and does have a few more steps compared to the stock Google YouTube app.
After installing YouTube Vanced, do not update from the Google Play Store, or it will overwrite the app.
It is a good idea to disable auto-updates from the Play Store as depending on the version may replace the app.
What is YouTube Vanced?
YouTube Vanced is a modified version of Google's YouTube app that has many nice features such as no ads and more.
While the main benefit is the removal of ads, it also has Background Playback, Custom Themes, Override Max Resolution, and much more.
This includes sponsored ads when the option Sponsor Bloc option is enabled.
Root vs. Non-Rooted
If your device is not Rooted, it will need MicroG installed.
The installation of MicroG is easy, with an option to install it included in the installation wizard.
MicroG is an open-source free alternative to Google Play Services.
Simply be sure to install MicroG first if our device does not have Root.
Install From Unknown Apps
The option to install apps from unknown sources will need to be turned on.
If you have installed APKs from sources other than the Play Store Unknown Apps is likely already on.
Depending on your device this option will likely ask to be turned on during installation.
To turn it on, go to Settings–> Apps & Notifications–> Special App Access–> Install Unknown Apps.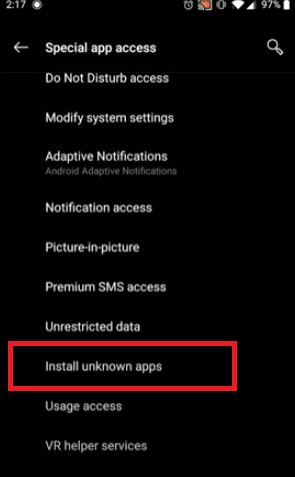 Select your browser such as Chrome and be sure the option is enabled.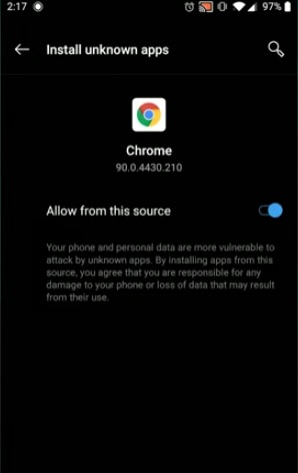 How to Install YouTube Vanced Android
Open a web browser such as Chrome and go to vancedapp.com

Click on Vanaced Manager and Download the File

Click Open

Click Install

Once installed Click Open

Click Lets Get Started

Make sure YouTube Vanced is Check marked and click the Arrow

If your device is not Rooted select the Nonroot arrow at the bottom

Click close on a popup

Select the Vanced MicroG option and the drop down arrow to download it

Vanced MicroG will download

Click Settings on a popup

Turn On Allow From This Source

Click the back button and select Install

Vanced MicroG will install

After MicroG installs click on YouTube Vanced download arrow

An install screen will come up with preferences click Install for the Default options

YouTube Vanced will Download

Click Install

After it installs, Launch the App

Log into your Google / YouTube Account
I'm Getting a Connection Error
This error is usually caused by a MicroG issue.
Be sure to MicroG is installed first with the newest version available.
If you have changed your Google password, MicroG usually needs to be uninstalled and reinstalled.
Clear Vanced and MicroG App Data. Go to Settings–> Apps–> MicroG for Vanced–> Storage–> Clear App Data.
Disable Battery optimization for MicroG and Vanced.
Will YouTube Vanced Auto Update?
No, the app will not automatically update, and it will need to be manually updated as new releases become available.
A manual update is simply installing the app again as it was the first time.
A Play Store Update has Replaced Vanced with the Stock YouTube App
The Google Play Store will overwrite the Vanced App if it is updated or installed from the Play Store.
To uninstall updates, go to Settings–> Apps–> YouTube–> click the three dots in top right and click "uninstall updates".
Alternatively, YouTube Vanced can be installed again.
YouTube Vanced APK Download
The only official place to download the APK is from the website vancedapp.com.
Any Play Store App or other websites with the APK are not the official App and should be ignored.
Summary
YouTube Vanced is a great way to get more out of the YouTube app with no ads, and many more options.
The installation is slightly more involved and geared toward more advanced Android users.
There is no iOS version with it only available on Android devices.
After installing the app do not updated form the Google Play Store as it may overwrite it with the Stock YouTube version.
It will need a manual update from time to time as new releases become available.
Have you installed and used YouTube Vanced? Let us know your thoughts below.