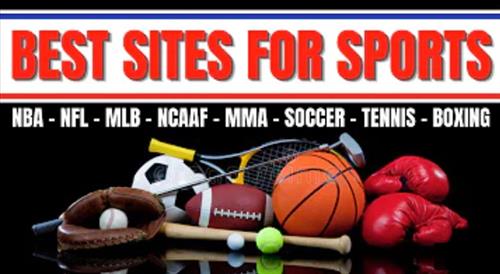 Streaming from online sports IPTV services and providers is here to stay with many available for streaming sports, movies, and TV shows.
Everyone is aware of the popular video streaming options such as Netflix, Disney Plus, Roku and others.
But What is the Best Streaming Provider for Sports?
There are also many options for streaming sports from questionable IPTV sources to legitimate providers.
In the past, there were many IPTV providers that were questionable in legality with most constantly being shutdown.
This constant shutdown of certain sports IPTV providers makes them no longer a good option for reliable service.
There are many legitimate legal providers that have good service and the only ones recommended on this page.
Below is our picks for the best paid sports IPTV streaming options.
Do you have a favorite sports streaming option? Let us know in the comments below.
Best Sports IPTV Streaming Services and Providers
FuboTV


FuboTV has become the go-to source for the best sports IPTV packages available.

FuboTV is a legal IPTV service with very good streams that will not go down or buffer during a big game.


They have different types of packages for subscribers including Family, Elite, Latino and many Add-on packages.

The Sports Plus with Redzone package has NFL, NBA, NHL, MLB, Strike zone, international sports, and much more.

Currently, they do not have TBS and TNT streams but are adding more content all the time.

Other than no TBS and TNT streams it is a very good service with a lot to offer sports fans.

They also have many other channels available including movies, TV shows, and news.

Each package type has a different price. For example, the Family package has 100 plus channels and costs $64.99.

The Sports Plus with NFL RedZone under the add-ons section currently cost $10.99.

The international sports plus add-on is currently $6.99.

The streaming quality is very good along with a free 7-day trial to test the service out.

YouTube TV


YouTube has an IPTV streaming service called YouTube TV which currently costs $64.99 and has sports options.

They include NFL, NBA, and MLB networks.

They currently do not have BeIN Sports with Fubo-TV a better option for soccer fans.

Like all streaming services there is no contract and the service can be canceled at anytime.

Sling


Sling has many sports feeds including NFL, MLB, NBA, Tennis, Soccer, Golf and more.

They have different packages including Sling Orange, Blue, and Sports Extra.

Depending on the package Sling has League channels like NFL RedZone, NBA TV, NHL Network and MLB Network, College sports on ACC Network, SEC Network, Pac 12 Networks and more.

Hulu


Hulu has NBA, Cycling, NFL, Golf, Hockey, Nascar and more.

They have fewer channels compared to others so be sure to see if what you want is on their list.

Hulu has different pricing plans with the lower plans having commercials which can be annoying.

If you are on a tight budget they do have lower-cost plans as long as you can put up with the advertisements.