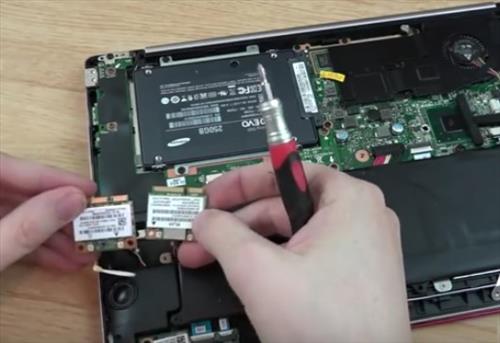 If you have an older laptop that doesn't have the new WiFi protocols and want to upgrade there are a two ways to do it.
Install a new internal WiFi card
Add an external USB adapter
The Easy Way (Add a USB Wireless Adapter)
Adding a USB WiFi adapter/dongle is a quick and easy way to upgrade your laptop to 802.11ac.
It is usually as simple as plugging the adapter into a USB slot and connecting to your WiFi.
Sometimes drivers have to be loaded depending on the USB adapter and your operating system.
There are many USB dongles to choose from. There are small ones that are barley noticeable to large ones with a big antenna for better range.
Here is one on Amazon
Edimax EW-7811UTC AC600 Dual-Band USB Adapter, Mini Size Easy to Carry, Supports Both 11AC ( 5GHz Band ) and 11n ( 2.4GHz Band ) Wi-Fi Connectivity, Upgrades your PC / Laptop for Exceeding Streaming and Faster Download
Install A New Internal WiFi Card
Adding a new internal wireless card is not that difficult. It does require opening up your laptop removing the old card and inserting a new one.
Often the most difficult part is finding an internal wireless card that is compatible with your laptop hardware and BIOS, (UEFI on newer laptops).
Manufactures have what is called a Whitelist for WiFi adapters that will work with certain models.
This takes searching the internet for your laptop model number and type of internal cards it supports.
If the adapter is not on the whitelist than the computer may not start and give an error.



Sometimes the BIOS in a laptop will not recognize the card even if it is the correct slot type.
If the BIOS will not recognize the card checking for BIOS flash updates would be an option. Although first researching your laptops WiFi compatibility is always best.
Be sure to also check if drivers are available for your OS. If you are running a common OS such as Windows 10 you will likely have no issues. Older operating systems such as Windows 7 may not have the drivers.
The two most common types of internal WiFi cards today are the Full-height cards and Half-height cards also known as Mini PCIe.
A Full-height cards and Half-height card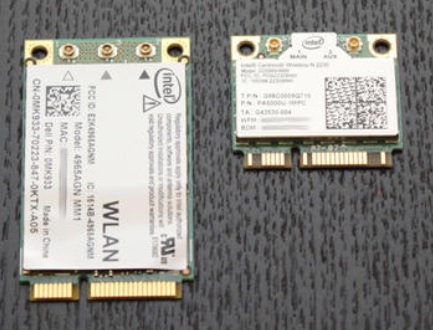 Example Mini PCIe internal 802.11ac WiFi card on Amazon
Intel 3160 Dual Band Wireless AC + Bluetooth Mini PCIe Card Supports 2.4 and 5.8Ghz B/G/N/AC Bands
Installing an Internal WiFi card into a Laptop
Every laptops layout will be different and need to be researched as to how to get to the WiFi card.
The best option is if someone has posted a YouTube video taking your laptop model apart.
If no video can be found than locating the manual and searching Google images is a good way to find information.
Once the cover to the card is removed the antenna wires will simply pop off and the new card inserted.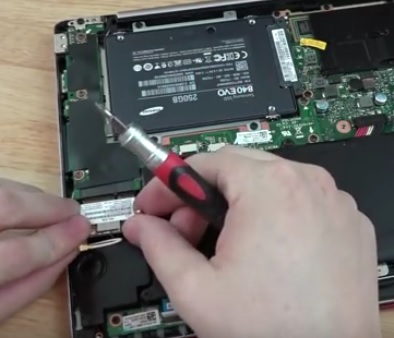 Summary
Upgrading your laptops WiFi card to 802.11ac can be easy or hard depending on the laptop model. Doing research on compatible cards and how to access the card is crucial before starting.
Of course, the easy option of buying an external USB adapter can always be done.