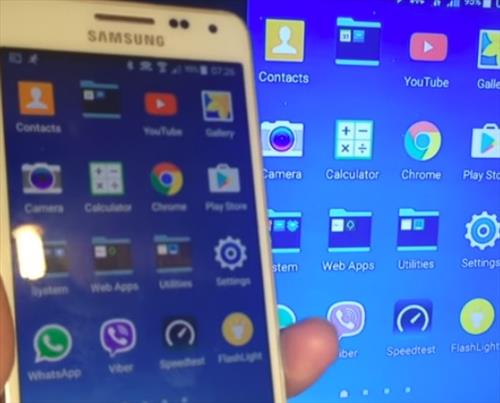 Mirroring an Android Smartphone screen to an Android TV box is easy to do using Miracast.
Some Android TV boxes do not have Miracast built-in so be sure to check your box specifications.
Not all Android devices have the same layout or even use the same terminology.
While an Android TV box layout may differ between boxes the main thing to enable is the Miracast option usually inside the app section.
Android smartphones can also differ in layout and terminology when enabling Miracast.
Most smartphone screens can be swiped from the top and will give an option for Quick Connect, Mirroring, or Mirror Share.
How to Mirror Your Screen to an Android TV Box Using Miracast
On your Android TV box Go To Apps

Find and select Miracast

The box will now be ready to connect from a smartphone.

On your Android smartphone scroll down from the top of the screen and click Quick Connect.
Select your box from the list
Click Connect
Summary
Mirroring a screen with an Android TV box is usually an easy process using Miracast.
Keep in mind not all boxes will have Miracast built-in.
Also, smartphone layout and terminology vary with most having a Quick Connect, Mirroring, or Mirror Share options.