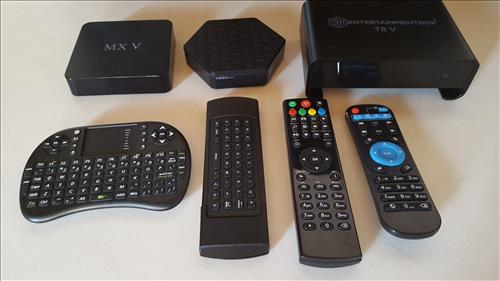 Android TV boxes have become very popular devices and are great low-cost media centers for any home.
The remote controls that come with an android TV box can be replaced easily with many nice units available.
This is good news for any one who has lost a units remote control or simply want a nice upgrade.
Replacement remote controls are low-cost items that vary in features and build.
If you are on a budget an old wireless USB mouse can be used to control a box, and can work in a pinch when nothing else is available.
Replacement remote controls work either from Bluetooth or with a dedicated USB dongle.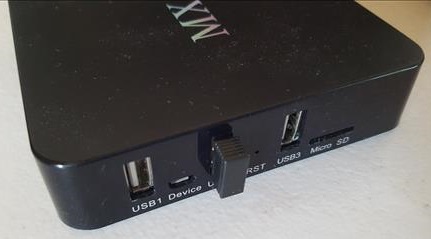 Most Android TV boxes will have built-in Bluetooth but if your box has Bluetooth issues then getting a unit with a USB dongle would be a better option.
The remotes that use a USB dongle don't require the box to have Bluetooth or any other built-in feature other than a USB slot.
Below is some of our favorite options for Android TV box replacement.
Each unit will have its own setup depending if it is Bluetooth or has its own dedicated wireless dongle.
Units with a dedicated dongle are the easiest to setup and working once the small USB dongle is plugged in.
Of course, a small USB dongle will take up a USB slot on a box and may not fit into some setups, in which case a Bluetooth unit would be a better option.
*This post contains affiliate links.
Popular Replacement Remote Controls for Android TV Boxes
Andoer FM4 Magic

Andoer FM4 Magic 2.4G Wireless Remote Controller for Android TV Box Smart TV TV-Dongle PC Projector

The Andoer FM4 Magic remote is a basic controller that is very low-cost remote.

It doesn't have any big features and is a basic replacement for a lost or non-working remote control.

It uses a USB dongle to communicate with the controller and works very well with Kodi and other apps.

If you simply need a basic replacement it is hard to go wrong with the Andoer FM4 Magic.


Rii I8 Mini

Rii i8+ 2.4GHz Mini Wireless Keyboard with Touchpad Mouse,LED Backlit,Rechargable Li-ion Battery (Updated 2017,Backlit)

The Rii I8 Mini has been available for awhile and is one of my favorite controllers for android TV boxes.

It has a touch pad to control a cursor and easily move about and click.

The keyboard also makes it easy to type when needed which is a big improvement over the onscreen keyboard.

The one downside is the built-in rechargeable battery life is lacking and needs to be recharged every 2-3 days.

For the price it is a good unit and worth a look.


ILEBYGO Mini

ILEBYGO 2.4Ghz Mini Wireless Keyboard Touchpad Combo with 3 Level Backlit Rechargeable Full Screen Mouse Remote Control for Android TV Box, Projector, IPTV, HTPC, PC, Laptop

ILEBYGO makes this Mini Bluetooth combination Keyboard with a back light.

It works with Android or Windows devices making it highly compatible.

The ILEBYGO Mini is a good low-cost unit that works well with android TV boxes, smartphones and many other devices.


Rii MX3

Rii MX3 Multifunction 2.4G Fly Mouse Mini Wireless Keyboard & Infrared Remote Control & 3-Gyro + 3-Gsensor for Google Android TV/Box, IPTV, HTPC, Windows, MAC OS, PS3

Air mouse remotes are a popular option.

The MX3 is one such unit that moves the curser by moving your hand.

One side has a standard buttons and interface while the back has a small keyboard for typing.


Keyboard side

It uses a USB dongle and is compatible with many operating systems including android.
Summary
Buying a new remote control for an android TV box is an easy low-cost thing to do.
There are many types available from basic units to multi feature units.
Setting up a new controller is also easy as most will have a USB dongle that simply plugs in and the controller is ready to go.
Bluetooth units will need to be Pair in settings which is also easy.
The main thing will be to find one that fits your setup. As always be sure to read the reviews on Amazon or elsewhere to be sure a unit is good fit for you.