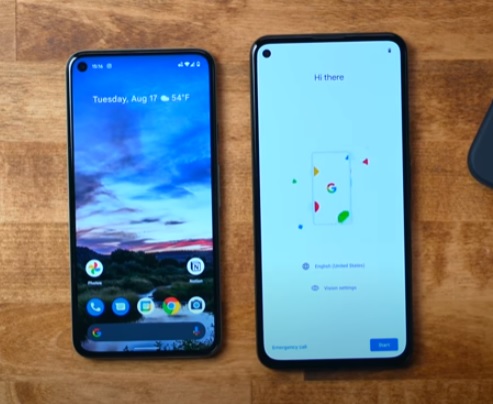 If you have a Google Pixel 5 and want to turn off 5G, there is three main way to do it, depending on the carrier and country you live in.
Turning off 5G can greatly improve the battery life, with 5G a known battery hog.
Since 5G is currently not widely available in some locations, this often has little impact for bandwidth speed.
The main ways to turn off 5G include using the Android Testing Screen, Safe mode, and using an app.
Which option works will depend on the cell phone carrier.
Some cell carriers will have the option in Settings–> Network and Internet–> Mobile Network–> Preferred Network Type.
If your phone has the Preferred Network Type option, it should be able to switch between bands, 5G/4G LTE, quickly and easily.
If you do not have the option, hopefully, one of the steps below will allow you to turn off 5G.
3 Ways To Turn Off 5G Google Pixel 5
Use Android Testing Screen


Many Android smartphones depending on the carrier, have a code that, when typed into the phone dialer, has a test screen with options come up.

To get to this screen type #*#4636#*#* into the dialer and set the preferred network type.

Not all cell phone carriers have this test screen built in tester but many do.

How To Open Android Testing Screen and Set Preferred Network Type
Open the phone dial-er and type in #*#4636#*#*

Select Phone Information

Click Set Preferred Network Type

If Preferred Network doesn't show, tap the drop-down box and select it
Boot into Safe Mode and Turn off in Preferred Network
The option to turn off 5G for some Pixel 5 versions is in Settings–> Network & Internet–> Mobile Network–> Preferred Network.
Often the Preferred Network setting is not there or not allowed unless the phone is booted into safe mode.
Many users also turn off Airplane mode as this seems to also effect the setting.
Booting into safe mode turns off all but essential apps and settings.
After turning off 5G in safe mode restart the phone again normally to load back into standard mode.
How To Boot into Safe Mode
Press the power button to bring up the Power Options

Press and hold the Restart Tab until a Reboot screen displays

Press OK Reboot into Safe Mode

After the phone boots into safe mode go to Settings–> Network & Internet–> Mobile Network–> Preferred Network to see if 5G options are available
Use an App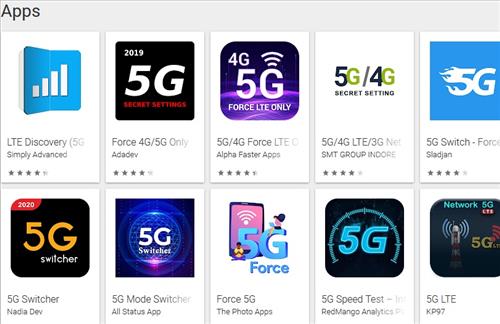 There are several apps that can turn off the 5G on Android smartphones.
Users report varying success depending on the carrier with which app works.
In the past, we have used Samsung Band Selection with good success but this no longer seems to work on the Pixel 5.
A simple search in Google Play Store currently brings up many apps that report to turn off 5G.
We have not recently tested these apps so we can not say if they work or not.
If you have tested the apps that turn off 5G, let us know if they work for you in the comments.
Summary
Turning off 5G on a Pixel 5 is a great way to save battery life and can be necessary for certain scenarios.
How it is turned off will vary and depend on which cell phone carrier is used.
Sometimes the option is available from Settings–> Network and Internet–> Mobile Network–> Preferred Network Type.
If the option is not there, use the Android Testing Screen method, which many have had good success with.
Booting into Safe Mode also sometimes enables the option.
If all else fails, there are many apps that claim to can turn off 5G.
Have you turned off 5G on a Pixel 5? Let us know your thoughts below.