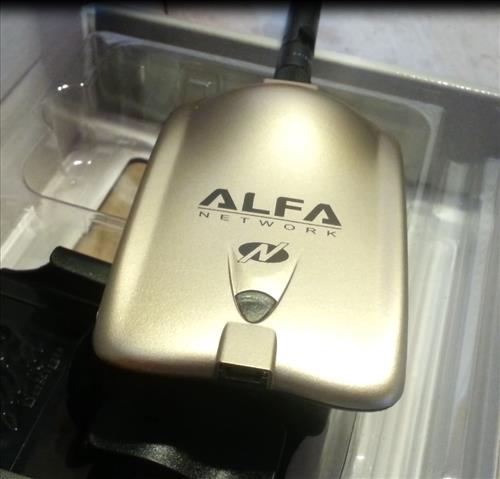 Dual Band routers are very popular and have began to populate offices, small business, and homes. Since these routers work in both the 2.4 GHz and 5 GHz range this leaves the 5 GHz range not compatible with most older USB adapters that currently work with Kali Linux or Backtrack 5.
After first seeing these routers popping up I began searching for a wireless USB adapter that works in the 5 GHz range and is also Kali Linux compatible.
The adapter that I found is the Alfa AWUS051NH, that uses the Ralink RT2870 / 3070 chipset and works with both 2.4 GHz and 5 GHz frequencies.
I made a video review of un-boxing it and doing a WPA / WPA 2 Data Capture of a wireless encrypted password on my own router, which is at the bottom of the page.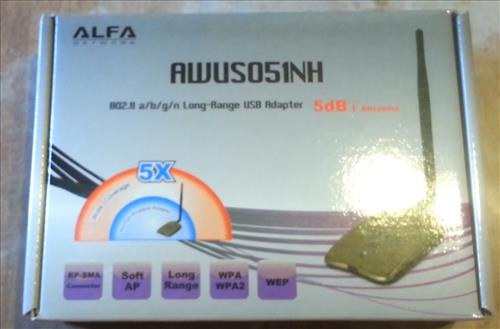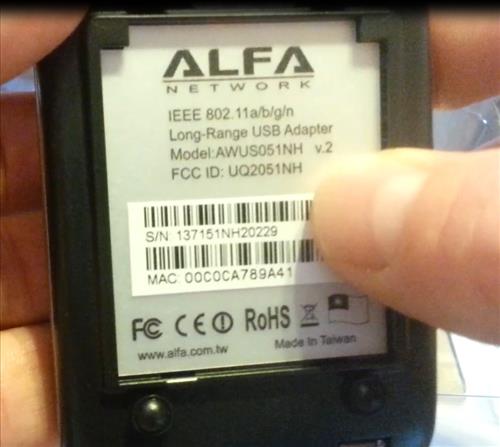 I have since played with it more and really like this adapter. I can see a third more routers available when I use this dongle compared to a dedicated 2.4 GHz adapter.
The Alfa AWUS051NH works very well with Kali Linux and Wireless Penetration Testing. I was able to capture a WPA2 data capture quickly and easily with it.
802.11ac support
One downside is that it does not support the new 802.11ac protocol that has been introduced in late 2013. But this was expected with the 802.11ac protocol being so new. Plus 802.11ac is backward compatible with wireless N which most devices now use.
Wireless-N or 802.11n is the only 802.11 standard that works in both the 2.4 and 5 GHz range, while 802.11ac only works in 5 GHz and the old 802.11g works only in the 2.4 GHz range.
Since 802.11n works in both bands device manufactures will be using wireless N for a long time to give customers the ability to slowly transition to 802.11ac and not have to race out and buy a new router.
So while I am on the lookout for a wireless USB adapter/dongle that is Kali Linux compatible with 802.11ac. I am not worried about it in the foreseeable future.
Chipset questions
There is some question as to the chipset that comes with the AWUS051NH. Currently the Alfa website has it listed as Ralink Rt2770/2750. The one that came to me from Amazon has the Ralink RT2870/3070 chipset which is also the chipset shown in Kali Linux forums. And to add to the confusion some sites such as Rockland have it listed as using Ralink RT3572 chipset.
The only thing I can figure with the chipset is that Alfa has been updating the adapter since its original release and hasn't been documenting it very well. The one I received with the Ralink 2870/3070 chipset works very well with Kali. If you have an answer for the chipset question or know of another Dual Band 2.4GHz/5GHz USB adapter please comment below.
Update:
It seems as though the drivers Kali loads is causing the confusion with the chipset. Run lsusb command to see the correct chipset then load the correct chipset with rmmod and modprobe commands if there is a problem.
Summary
Until more Dual Band USB Adapters / Dongles that are Kali Linux compatible come on the market the Alfa AWUS051NH is my new favorite USB adapter. I will add updates as I continue to test it.

Video Review

Commands used
airmon-ng
airmon-ng start wlan0
airodump-ng mon0
airodump-ng -c (channel) -w (File) –bssid mon0
aireplay-ng -0 -5 -a (bssid) mon0