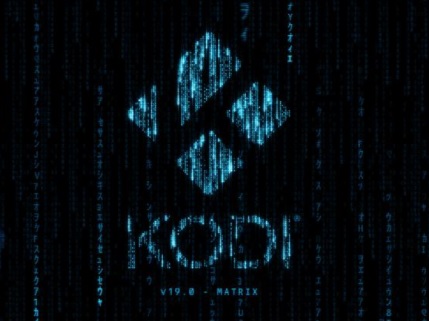 Kodi 19 Matrix has been released along with many changes.
Many Add-ons have updated the code to use Python 3 and work with the new Kodi Matrix.
This includes video add-ons, sports, IPTV, Live TV, Program add-ons, and more.
Best Working Kodi 19 Matrix Add-ons List
Should You Update to Kodi 19 Matrix?
When Kodi 19 was first released, only a few add-on were available so it was not recommended to update.
Kodi 19 Matrix now has many add-ons available so an upgrade will have many add-ons to choose from.
If you have a working Kodi 18 setup it still also has many working add-ons.
If Kodi is updated to the new Matrix, some add-ons will no longer work.
The add-ons are not working because Kodi 19 uses Python 3 instead of Python 2 it had used for older versions.
Until the add-ons are updated to use Python 3, they will not work with the new Kodi 19 Matrix.
We are testing which add-ons are working with Kodi 19 Matrix and will update here as they are found.
How To Revert Back to Kodi 18 Leia
If you do not like the new Kodi 19 Matrix old version can be installed.
Reverting back to Kodi 18 Leia can be done by uninstalling Kodi 19 and downloading and installing Kodi 18.
Previous Kodi versions can be found here at http://mirrors.kodi.tv/releases/
Read Here for How To Revert Back to Kodi 18 Leia
It is recommended for Android users to turn off automatic updates from the Play Store.
How To Turn Off Android TV Automatic Updates
Open the Play Store App

Click The Account Icon at the Top Right

Go to Settings

Select Auto-Update Apps

Select Don't Auto-Update Apps
Official Statement from Kodi Team
Addons and Scrapers
Python comes in for some major changes in Kodi 19. Because the old Python 2.7 has gone out of support, we've finally made the wholesale move to Python 3 and ported our addons across. Much of the community has come with us, so, hopefully, your favorite add-ons will still function, but we're at the mercy of third-party contributors to update their work.
Kodi 19 replaces the old XML metadata scrapers with new default Python for movies and TV shows; there are also new Python scrapers for music, Generic Album Scraper and Generic Artist Scraper. Binary addons in general get improvements to system documentation, cleaned up settings dialogs, and better help text.
Other New Kodi 19 Matrix Features
Playback
Some Skin Changes
PVR and Live Television
Security
Platform Specifics