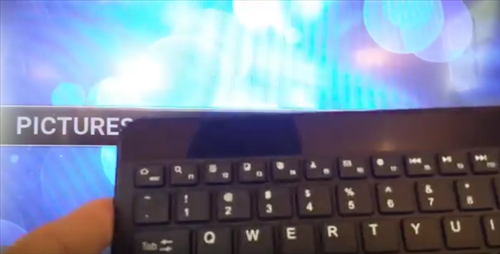 A video walk through is at the bottom of the page.

The new Raspberry Pi 3 runs Kodi very well and makes a nice Kodi box.

The built in WiFi works good with Kodi as well as the built-in Bluetooth.

Setting up a Bluetooth Keyboard or Remote Control is easy to do and makes a RasPi 3 Kodi setup all the better.

Read Here for our picks for Kodi Raspberry Pi 3 Bluetooth Keyboards and Remotes.

How To Setup a Remote or Bluetooth Keyboard with the Raspberry Pi 3

1…
For this example we are using OpenELEC.

Go-to System–>OpenELEC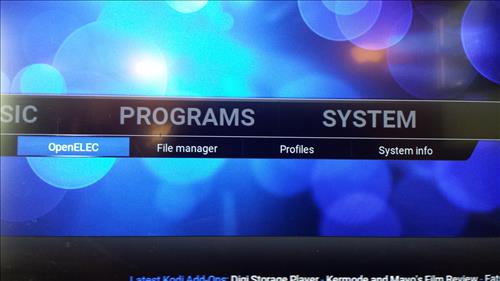 2…
Got-to Services and Enable Bluetooth and OBEX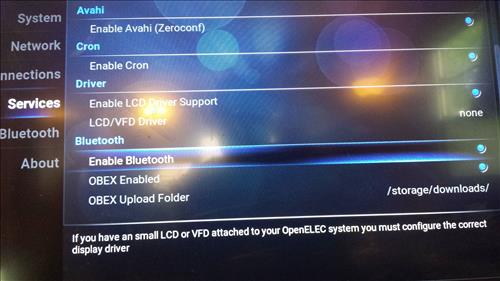 3…
Next go to Bluetooth and see if your device is found. A keyboard or remote control may not show up until a button combination is pressed.

For example, here the 1byone Bluetooth keyboard needs the FN key and Bluetooth key pressed at the same time.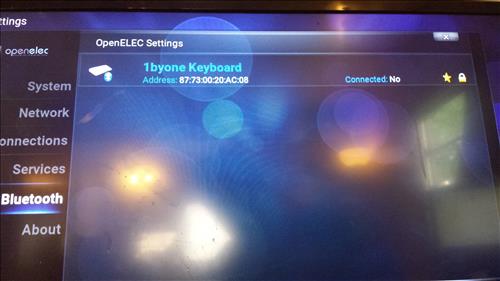 A password may need to be entered depending on your device. Each keyboard and remote defer on password protection. Look at the instructions if it does need a password or Google search for it.

The most common passwords are 0000 and 1234.