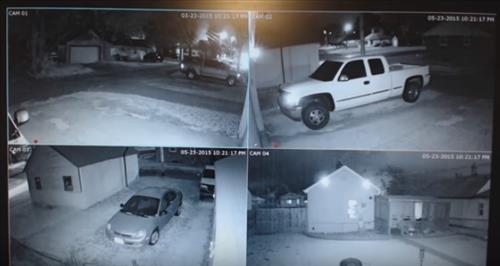 Wireless security cameras combined with a DVR are a good way to give a home or business better protection without running wires.

Keep in mind a wired system will most always perform better than a wireless system, with higher resolution and feeds that weather or other WiFi devices wont effect.

Wireless is good when running wires is too complex or beyond the ability of the user.

…….
ZOSI 4PCS Megapixel 720P Wireless Outdoor IP Camera System 100ft (30m) Night vision with 4 Channel Security 960P HD Network IP NVR Wifi Kit Support Smartphone Remote view with 1TB Hard disk

ZOSI makes this DVR camera system combo that comes with a built-in 1TB hard drive.

Different Packages are available with up-to 8 cameras can be bought depending on the need.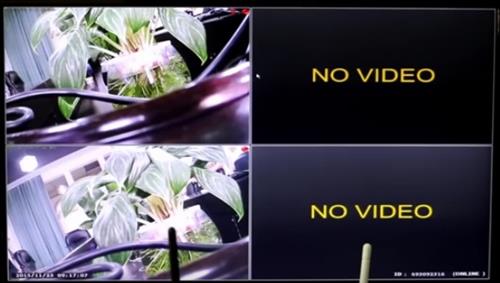 Each camera will need a 120 volts AC power outlet to plug into so giving some thought into placement will need to be planed.

The DVR itself will need to a have a Ethernet wire run to a router to give the system network ability.

The cameras themselves automatically sync with the DVR once everything is plugged in.

Resolution of 720P can be watched or recorded. If setup on the home network apps can be used to watch the cameras from mobile devices.


…….
OOSSXX 4-Channel HD 1080P Wireless Network/IP Security Camera System(IP Wireless WIFI NVR Kits),4Pcs 2.0 Megapixel Wireless Indoor/Outdoor IR Bullet IP Cameras,P2P,App, HDMI Cord&1TB HDD Pre-install

This 4 camera system from OOSSXX includes a DVR with a 1TB hard drive.

The cameras each come with a 10 foot power cord that uses 120 volts AC.

The DVR steams live to a monitor via a HDMI cable. The app can also be used for mobile devices.


…….
[Dream Liner WiFi Booster] xmartO WOS1388-1TB 8 Channel 960p HD Wireless Security Camera System with 8 HD Outdoor Wireless IP Cameras and 1TB Hard Drive (Auto-Pair, Built-in Router, 1.3MP Camera)

This large 8 camera system with a 1TB DVR is built to give a lot of coverage.

As with other systems the cameras can be viewed on a monitor and with a app.

The hardest part of a large wireless system such as this is plugging in all the cameras.

Each camera will have a 12V DC adapter that plugs into a 120 volt AC wall outlet.

How the power is run to each unit will need to be given some thought. This is not as difficult a hurdle though as having to run wires through walls.


Summary
Using a wireless security camera system with a DVR is a good option when adding wires is not an option.

Keep in mind wireless doesn't perform well in some cases and degrades with distance and barriers.

One way to get a rough idea how well a system will work is to use a smartphone or tablet to stream YouTube videos and walk around to spots the camera will be located at.

While there is different WiFi technology being used for each device it can give a general idea how well wireless will stream to a location.

While WiFi cameras and DVRs have come a long way from the older early days they still can at times lag a bit.

As long as you are aware of it limitations than you should have limited problems setting up and using a system.

Always be sure to read the reviews on Amazon or elsewhere to be sure a system is a good fit for you.