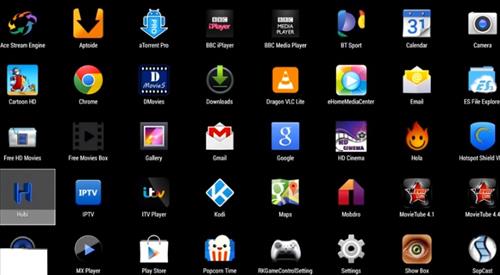 After Kodi has been used for a length of time most start to look at the many fully loaded Kodi boxes available, and there are many to choose from.

Kodi minimum hardware requirements are listed as a Dual Core 2.0 GHz CPU, 1 GB of RAM, and a 3D rendering capable video card.

Getting a faster box is recommended though as Kodi is always being updated. Having a box that has future up-gradable option is always a good idea.

Kodi boxes shipped fully loaded with add-ons ready to stream videos are readily available.

Each manufacture will install their own build that comes with a slightly different look and add-ons.

The top add-ons always come pre-installed after this it can vary.

Some manufactures will simply install as many add-ons that are available while other will give it more thought.

Keep in mind adding or removing a add-on in Kodi is easy to do, so don't get to tied up on what is installed.

Our Picks for Best Fully Loaded Kodi Quad Core Android TV Boxes

NVIDIA SHIELD TV Streaming Media Player

The NVIDIA SHIELD is a top-end-box and possibly has the fastest hardware available with the Tegra X1 processor.

It also uses the new 802.11ac WiFi protocol for fast wireless.

While the Shield is fast and full of options its price reflects this and is not for those on a budget.

Newest Matricom G-Box Q2 Quad/Octo Core Android TV Box [2GB/16GB/4K] (Rev 1.2) With Hdmi Cable and Bonus Wifi Dongle Package (no add ons included)

The Matricom G-Box is a widely popular quad core Kodi android box.

It runs a Qaud Core S802 CPU, 2GB RAM, and a Mali450 Octo Core 3D GPU Graphics Processor.

It also has dual band WiFi


…….
Susay MXQ Amlogic S805 Quad Core Xbmc Tv Box Android

If your on a budget the MXQ is a good box to look at.

It runs a Qaud Core S805 CPU with 1GB of RAM.

While not the fastest box on the list its combination of price and hardware make it a good option.


Summary
Anyone who has used Kodi knows how great it can be for streaming your favorite shows.

Getting a fully loaded Kodi box that comes with everything installed is one of the better options.

While Kodi can be played on a computer or smartphone having a nice TV media steaming box is nice to have for any living room.