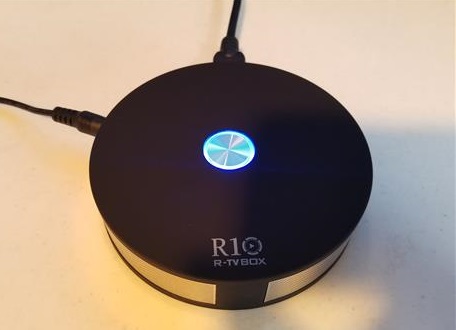 The R10 R-TV is an Android TV box built to be a home media center unit that can stream videos, play music, games and much more.
Like all TV boxes how good it is depends on the hardware and software, with the R10 using a RK3328 CPU, 4GB of RAM, and 32 GB of internal storage.
This unit sent to me to review with my own honest opinion benchmarks and test results below.

Specifications
CPU: RK3328 Quad-Core 64bit Cortex-A53
GPU: Penta-Core Mali-450
RAM: 4GB DDR4
ROM: 32GB EMMC Flash
Operating System: Android Nougat 7.1.2
Bluetooth 4.1
The package comes with the R10 box, Power Supply, HDMI Cable, User Manual, and Remote Control.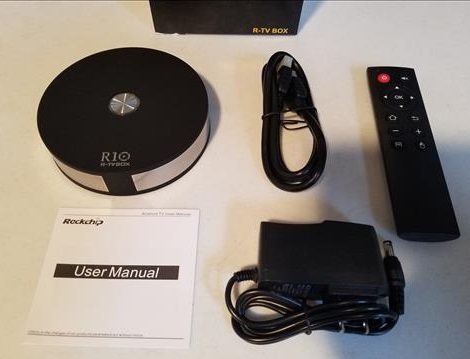 The unit is round with all the ports on the back.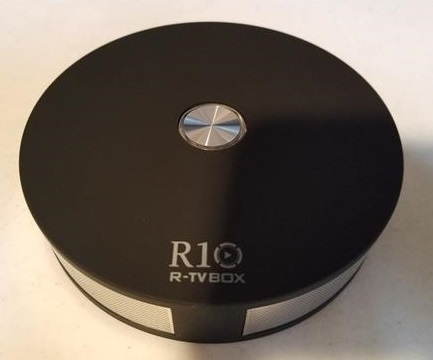 The back has a SD-Card slot, 1 USB 3.0, 2 USB 2.0, HDMI, Ethernet, AV, Optical, and power port.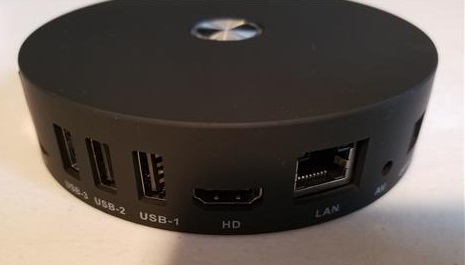 The remote control is basic but works well enough.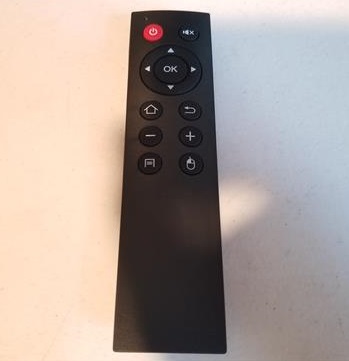 The remote control battery pack has a USB dongle that needs to be plugged into the unit.

Powering it on the top lights up with a soft blue light in the center which is also the power button.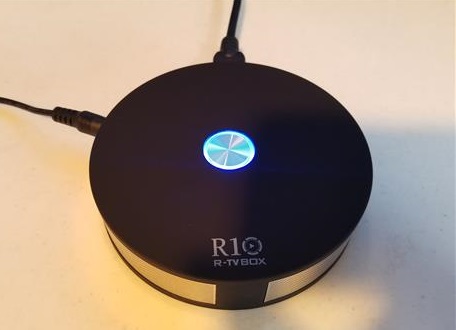 The screen comes up to some basic setup options such as language, WiFi setup and so on.

It comes up to a basic Launcher for navigation.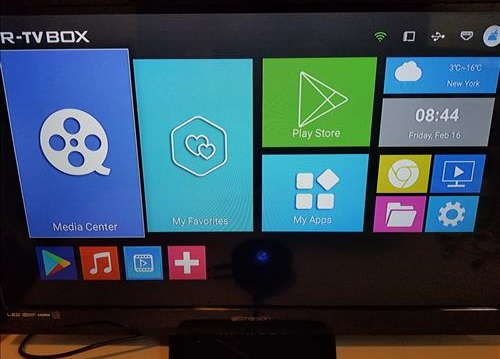 All the popular Apps are included such as the Play Store, Chrome, Facebook, Netflix, YouTube and more.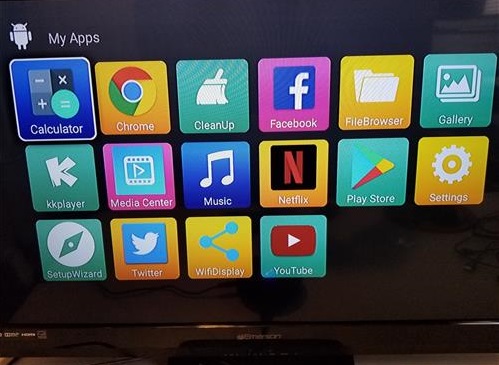 It shows hardly any resources being used leaving plenty of room for playing videos.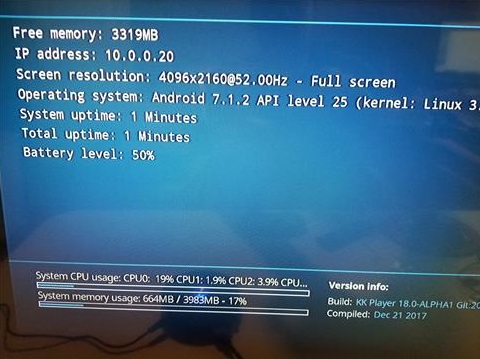 Testing the WiFi I used SpeedTest.net Ookla App which gave 138Mbps Download, and 21Mbps Upload.



This is some good results with it having no problems streaming over the WiFi.
Running the new AnTuTu v7.0.4 Benchmark test it gave an overall score of 57935.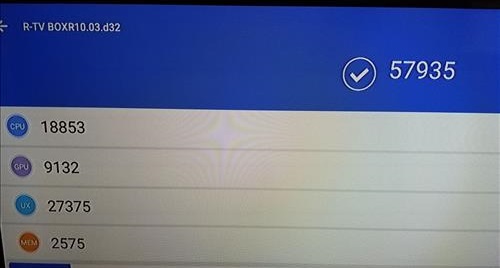 The individual scores are CPU 18853, GPU 9132, UX 27375, and MEM 2575.

Summary
The R10 R-TV Android TV box is a good unit and does well as a home entertainment system.
The RK3328 CPU and 4GB of RAM give it some good hardware to play videos, music, and basic games.
The WiFi speed of 138Mbps Download will be plenty fast enough to stream videos from online sources.
I am still testing the unit so far with good results and will update if anything changes.
As always be sure to read the reviews on Amazon, forums, or elsewhere to be sure a unit is a good fit for you.