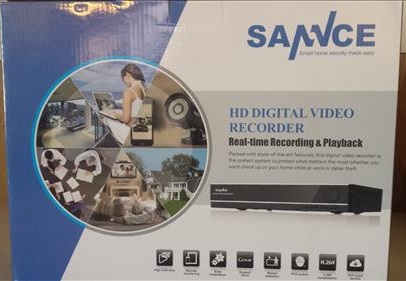 2020 UPDATE: The SANNCE 8CH and cameras are still working well since I setup the unit. It has been roughly 3 years since I installed the system and all is still working good. It is a good DVR for anyone who needs a BNC type of unit.
I was in need of setting up a new security camera system as my old unit was starting to fail and have problems.
Two cameras no longer worked on the old unit along with the hard drive which I replaced only a year ago.
All I needed was a cheap DVR and 4 cameras and I would do all the setup and installation myself.
I wanted a 8 channel unit so I could add more cameras in the future.
After reading reviews I bought a SANNCE DVR along with 4 cameras and a built-in 1TB hard drive.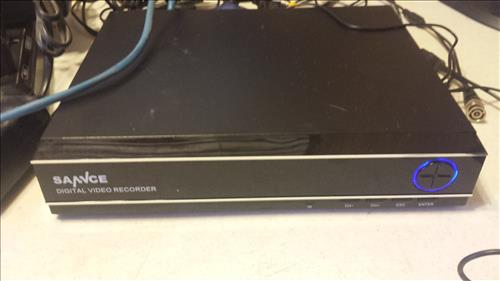 This can be split up with the DVR only or no hard drive which brings the cost down.
I needed to record images so I bought the unit with a hard drive. Keep in mind you can install your own drive, or if you dont need one, the cost will be lower.
In my previous system I did install my own hard drive but this time the cost to buy a 1 TB hard drive the SANNCE came with didn't offer a huge cost advantage.
Two boxes got shipped to me one with the cameras, and the other with the DVR.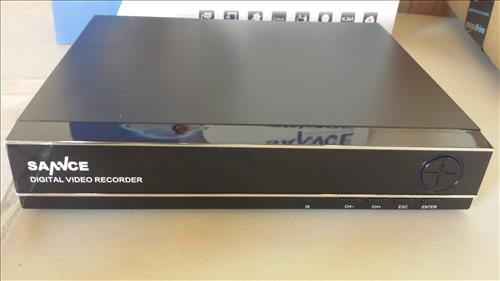 The DVR also came with a remote control, power supply, USB mouse, and Quick Start Guide.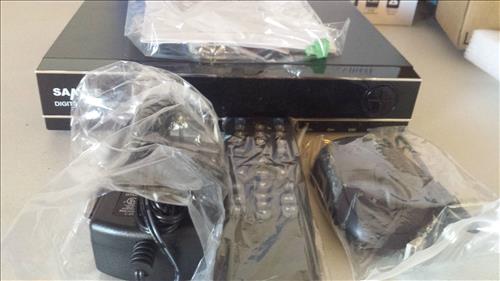 The back of the DVR has inputs for up to 8 cameras, even though I only ordered 4 cameras I can always expand later if needed.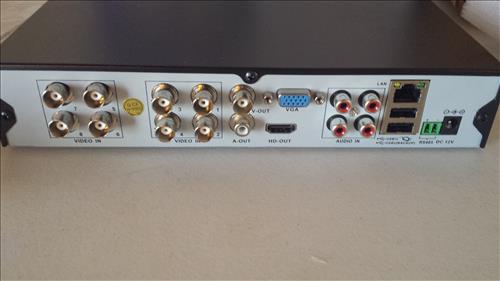 It also has HDMI or VGA to hook up to a monitor for viewing along with audio-in, Ethernet port, and two USB slots.
Powering up the DVR a configuration wizard screen comes up.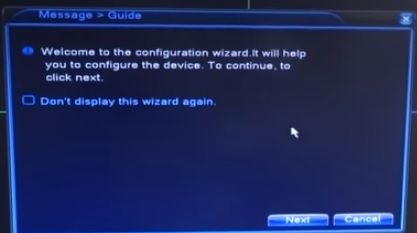 The wizard will do the initial setup such as time zone, and network options.
Camera Setup
The cameras I ordered came in a second box with everything needed to install them.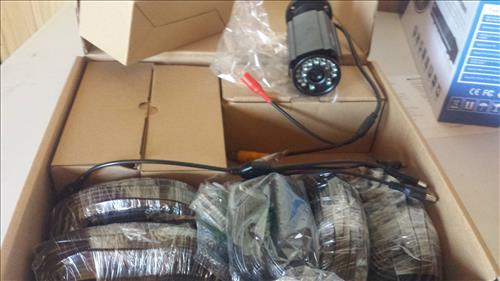 They are Model C71K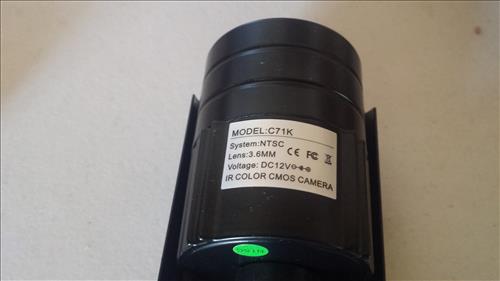 Each camera comes with a 60 foot cable to run video and power to the DVR.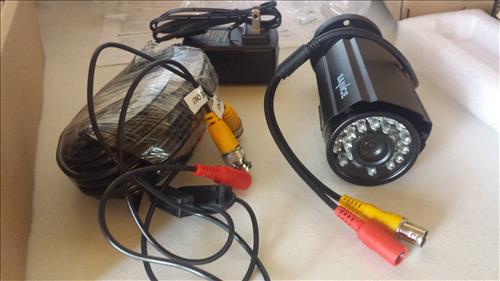 The power for the camera goes through a splitter wire.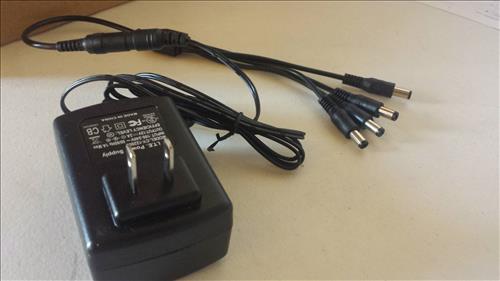 The mounting bracket can be unscrewed from the camera making it easier to mount with screws at the desired location.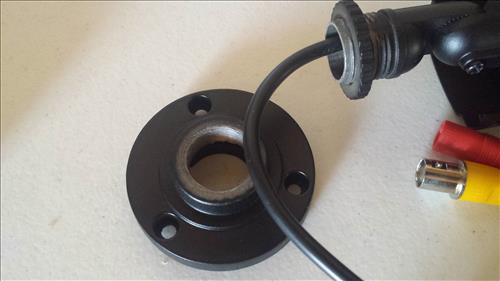 The box comes with screws to mount the cameras.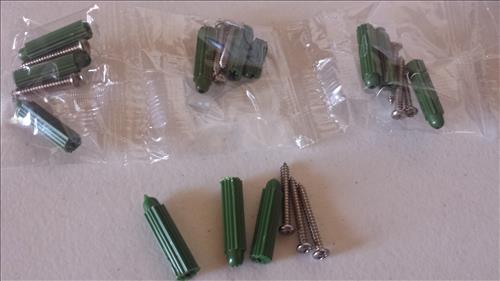 Mounting the cameras is straight forward simply finding the best location. I used some screws I had around from other projects as they worked better than the ones that came in the box.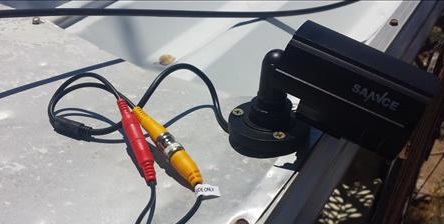 The 60 foot cable has one side marked Camera Only and the other side marked DVR Only so it is simple to hook up.
DVR side connection, yellow goes to the camera for video and red plugs into the power cable.

Running the cable will be different for every home and will need to be thought out a bit.
I started by running the wires through a window but should drill into the house at some point.
Homes that are on piling can simply go under the house, other homes can have the wires run into the attic and dropped into a room from the ceiling.
Setting Up the DVR and Camera with a Smartphone or Tablet
Going into the network setup I was prepared for some long process of setting IP addresses and doing some Port Forwarding as I have had to do in the past.
Everything was much simpler than I thought.
SANNCE directs you to download an app called XMEye which has a few ways to setup the DVR on your phone.
After playing with the app I found you can view them easily and have them setup in three steps.
Be sure to have a Ethernet cable run to your router to the DVR.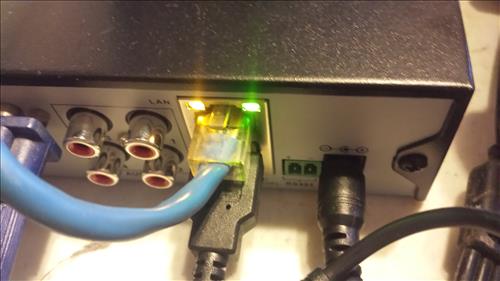 From the main XMEye page click Local Login.

Touch the top right Plus sign (+) to add a device.

Select Search

After doing the above steps I could view my cameras even while away from home and on the go.

The reviews had some people complaining about that the network setup was hard and I think because there is more than one way to set it up.

You can change the IP address and port to work with another app if your a hands on type of person.


I will try the other setup options in the future but for now I am happy they started working so easily with my mobile devices.

*This post contains affiliate links.
Read More Reviews Here on Amazon
SANNCE 4CH HD 1080P Security Camera System DVR and 4×2.0MP Indoor Outdoor IP66 Weatherproof Bullet CCTV Cameras with IR 100ft Night Vision LEDs, Easy Remote Access ,Home Surveillance System,No HDD
Summary
I am still in the process of learning about the SANNCE 8CH DVR but am currently happy with the unit.
It fits all the things I need from a security camera system which is mainly to record and mobile viewing.
If you are looking for a cheap easy to setup good DVR security camera system it is worth taking a look.
Keep in mind you can save more money if you install a hard drive yourself.
As always be sure to read the reviews on Amazon or elsewhere to be sure a unit is a good fit for you.