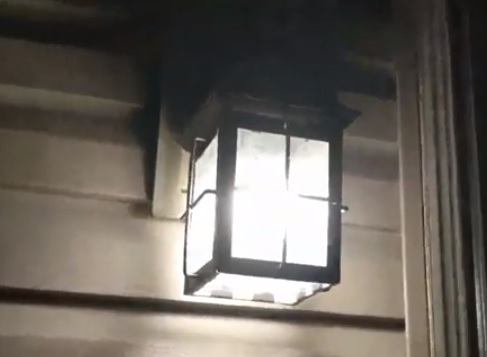 Auto-sensing light bulbs that turn on and off automatically when the sun goes down and comes up are handy to have in many scenarios.
From security to simply having automatic outdoor lights they are great to have.
Often called Dusk-to-Dawn bulbs, there are many standalone units that simply screw into a light socket and start working
How Do Auto Sensing Light Bulbs Work?
Auto-sensing light bulbs have built-in Photosensor that detects Sunlight which turns the bulb on or off.
This saves on electricity cost and the life of the bulb since it automatically turns off during the day.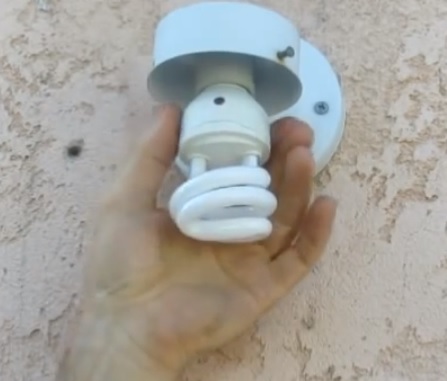 Most units are standalone bulbs that simply screw into an outlet like any other light bulb and start working.
There are many available with those below some of our favorite picks.
As always be sure to read the reviews on Amazon, forums, here, or elsewhere to be sure an adapter is a good fit for you.
*This post contains affiliate links.
Our Picks for Best Auto Sensing Smart Outdoor Light Bulbs
Vgogfly Dusk to Dawn 7W E26

Dusk to Dawn Light Bulb 7W E26 Smart Sensor LED Bulbs Built-in Photosensor Detection with Auto Switch Outdoor Indoor LED Lighting Lamp for Porch Front Door Garage Basement (Cool White, 2 Pack)

These auto-sensing light bulbs from Vgogfly are low-cost units that work very well.

They turn on when the sun goes down and off when the sun comes up.

It is all automatic with an easy setup by simply screwing in the bulb to the socket.

The bulbs are LED built to last a long time and use minimal electricity.

They come in multi-packs or a single unit can be bought.


LOHAS Sensor Light A19 6W

LOHAS Sensor Light Dusk till Dawn LED Bulb, Light Sensor Porch Light Bulbs, A19 6W Daylight 5000K E26 LED Security Bulb(Auto on/off), Smart Indoor/Outdoor Lamp Lighting for Garage, Hallway(4 Pack)

LOHAS are another good automatic bulb that turns on and off with the sunlight.

They are 6 Watt energy-saving bulbs that save on cost even when on.


Sunco A19 Dusk-to-Dawn Bulb

Sunco Lighting 4 Pack A19 LED Bulb with Dusk-to-Dawn, 9W=60W, 800 LM, 4000K Cool White, Auto On/Off Photocell Sensor – UL

Sunco also makes many good bulbs that auto senses the light and turns on or off automatically.

They have packages with different brightness depending on how bright the light needs to be.

Like the other units, they are energy saving bulbs that reduce electricity usage.
Summary
Auto-sensing smart outdoor light bulbs work very well as security lights and save on energy cost.
Once plugged in the switch can be left on with no need to worry about turning a light switch on or off.
This makes them a good fit on a porch, garage, entryway or most any place a light is needed when the sun goes down.
There are many good units available with those above simply some of our picks.