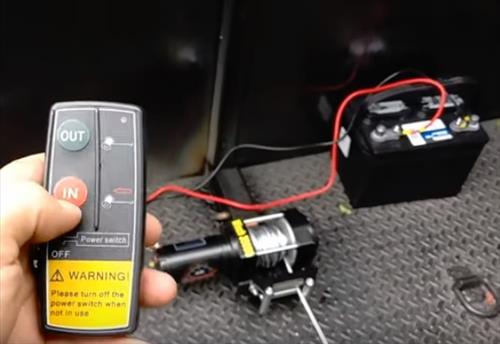 Having a wireless winch that works with remote control is a nice thing to have when loading and unloading.
Using the hard-wired switch on the winch works but can be a pain to make sure everything is loading correctly.
For example, loading a car on a trailer with no remote requires stopping periodically and making sure it is roiling up on the trailer properly.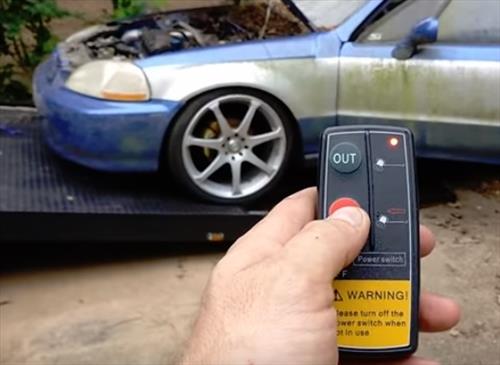 Using a wireless remote allows you to watch the vehicle as it is rolling, stopping and making corrections as needed in real-time.
There are many wireless winches available that come with remote control. Below are some of our picks for the best units.
As always, be sure to read the reviews on Amazon, forums, or elsewhere to be sure a unit is a good fit for you.
*This post contains affiliate links.
Our Picks for Best Winch with Wireless Remote Control
ZESUPER

Available Here on Amazon
The ZESUPER is a waterproof IP67 unit that comes with two wireless remote controls.

It has a 12-volt 1.9 horsepower motor and is rated for 4500 lbs.

A mounting bracket and bolts are included; of course, be sure it fits your installation.

The ZESUPERis a surprisingly well-built unit for the price.

It is a good low-cost budget winch that will work in a variety of scenarios.


MegaFlint 3500 LB

Available Here on Amazon

This unit from MegaFlint has a rated 3500-pound capacity and is a 12-volt winch.

It comes with everything needed to hook up to a 12-volt battery.

A mounting bracket is included but be sure it matches up to what it will be mounted onto.

The remote control has a big In and Out button to easily manage the winch wirelessly.


DCFlat 12V 4500LBS

Available Here on Amazon

DCFlat makes this heavy-duty 12V 4500 LB winch that also has a wireless remote control.

It is a nice unit with a 1.6 horsepower motor that includes a circuit breaker.

The package comes with everything needed for an installation, including a bracket for mounting it.

There is a lot to like about the DCFlat winch with many nice features built-in.
Summary
Winches are indispensable units in many scenarios, from loading a vehicle onto a trailer to loading and unloading a boat.
While a unit with a wireless remote control is not necessary, it can make a job much easier.
This is especially true if you are loading by yourself and able to walk around, making sure things are going smoothly.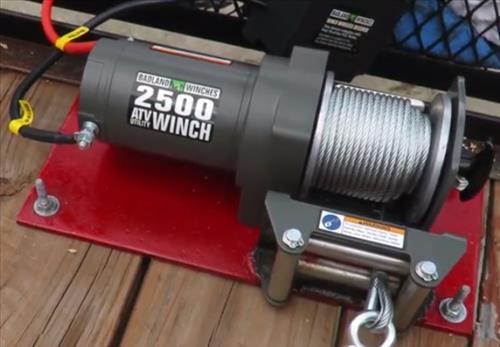 When buying a winch, keep in mind what it will be bolted onto and the bracket the unit comes with.
Also, the wiring will need to go to a battery which will need to be thought out.
For example, if mounted on a trailer, most owners will have a deep cell battery located on the trailer.
With the many winches available, there is no doubt one to fit almost any scenario.
Do you have a favorite option? Let us know in the comments below.