Mirroring a screen wirelessly to a TV or monitor can be done easily with the right wireless HDMI adapter.
This means that almost any smartphone or laptop can Mirror a screen to a big screen TV.
There are several protocols that can mirror a screen, with Miracast being the most widely used.
Miracast is mainly used with Windows 10 and Windows 11 PCs along with compatible Android devices.
What is a Miracast Adapter?
A Miracast adapter can add the Wireless Display protocol to a TV or monitor using the HDMI port.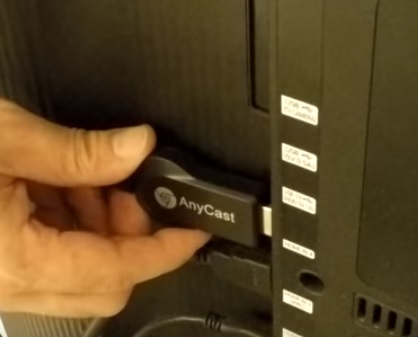 The adapter plugs into the HDMI port at the back of a TV and is ready to use.
Miracast is a protocol that allows for the wireless mirroring of a screen.
For example, a Windows 10/11 laptop can wireless transmit its screen to an adapter plugged into a TV or monitor.
The same can be done with a compatible Android smartphone, with most having Miracast built-in.
How Well Does Screen Mirroring with Miracast Work?
Miracast works very well in many applications and is not so good for others.
For example, when displaying a chart or a picture, Miracast works very well.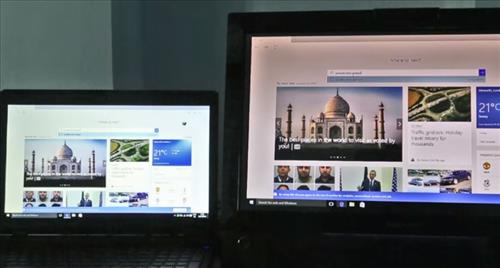 Depending on the hardware being used, there can be a delay between screens, including sound.
This delay can cause problems when watching a video or playing a game.
If there is a delay or not will depend on the hardware, with most newer devices not having many issues.
Pros and Cons of Miracast
Pros of Miracast
Mirrors a screen to a TV or monitor.
Works well with presentations.
Quick and easy to set up.
Cons of Miracast
There can be a lag or delay between screens with slow hardware.
Sound can lag videos being played.
Not for gaming, as there is a slight delay with controls.
There are many good Miracast units available with some of our favorite picks below.
As always, be sure to read the reviews on Amazon or elsewhere to be sure a unit is a good fit for you.
*This post contains affiliate links.
Our Picks for Best Wireless Display Miracast Adapters
Microsoft Wireless Display Adapter

The Microsoft Wireless Display Adapter is the most widely used Miracast device.

It works out-of-box by plugging it into a TV and connecting with a compatible operating system.

The unit works with Windows 10, Windows 11, Android, or any device with Miracast built-in.

The adapter can extend or mirror a screen just like a second monitor.

AnyCast

Available Here on eBay
The AnyCast HDMI adapter adds three wireless protocols to a TV, including Miracast, DLNA, and Airplay.

Airplay is a protocol used with Apple devices, and DLNA is used with the PS3 and Xbox 360.

The adapter has wide compatibility and works with almost any HDMI TV or device to mirror a screen.

YEHUA 4k HDMI WiFi Miracast Dongle

The YEHUA adapter also supports Miracast, DLNA, and Airplay.

It is a dual band and can work in the 2.4GHz or 5GHz frequencies.

This makes it good for busy WiFi areas since the 5GHz band is not only faster but usually less crowded.

Busy WiFi environments can cause problems when getting a wireless signal by slowing down transmission speeds.

The adapter has a small switch to quickly pick the best frequency to transmit on.
How is Miracast Wireless Display and Adapter Setup?
An adapter is plugged into the HDMI port on a TV or monitor's back.
After it is plugged in, be sure the TV is on the correct HDMI input.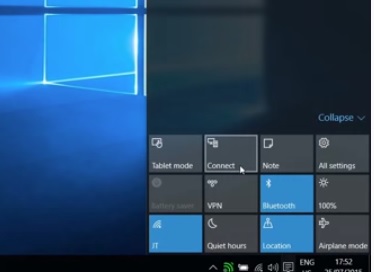 A Miracast, such as a Windows 11 laptop, can now connect the Miracast adapter and mirror the display.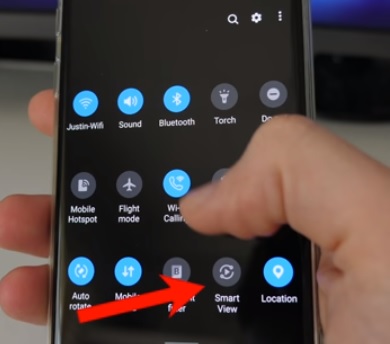 There is a Win 11 App, or inside Action Center, there is a connect button that will automatically search for any Miracast devices and connect.
For Android users, usually, you can swipe down from the top of the screen, and it will display a mirroring option such as Smart View.
Summary
Using Miracast to wireless mirror a screen is a good option in many scenarios.
Some TVs and monitors come with Miracast built-in, so be sure to check if yours has this option.
If there is no built-in Miracast, an adapter can be bought that will plug into an HDMI port and receive a signal.
Sometimes there is a lag between the source device and the TV, which depends on how fast the hardware is.
Do you have a good Miracast adapter that works well? Let us know in the comments below.