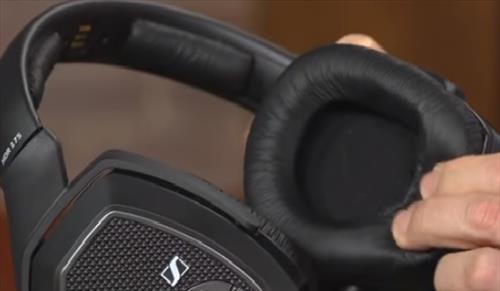 Having wireless headphones when watching TV is something that is a good option for many reasons. Using a headset during a late night TV binge session, or simply not to bother someone else in the same proximity to you is a nice thing to have.

Many use wired headsets since they are cheap and work well. The problem with a wired set is being tied to your TV at close range.

Wireless units are a much better solution since you can move about and hear the TV at a distance, and not be tethered to the TV.

There are a few technologies used to go wireless including Bluetooth, FM, and proprietary.

Here are our picks for best wireless headphones while watching TV.

In full disclosure some of these units have been sent to us from companies to review which we have done with our own honest opinion and results.

*This post contains affiliate links which at no cost to you allows us earn a commission on product purchases.

As always be sure to read the reviews on Amazon or elsewhere to be sure a set is the right pick for you.

Our Picks for Best Wireless Headphones for TV Watching

Bluetooth Headphones ARCHEER AH07 Wireless Headphone Foldable Over Ear Headphones with Microphone, AptX Stereo Sound Headset for Travel Work TV Computer Smartphones

The ARCHEER AH07 is a nice Bluetooth head set that works with most any Bluetooth devices including TVs.

They are a nice comfortable set with built-in Bluetooth 4.1.

The AH07 is a good mid-range unit that works well and wont break the bank.

Read Full Review Here


…….
Sennheiser RS 175 RF Wireless Headphone System

Sennheiser makes many nice headsets including this unit the RS 175.

The RS 175 uses RF to transmit so the sound travels well even through walls.

The unit uses a base station which is also the battery charger. The battery is rated to last for 18 hours.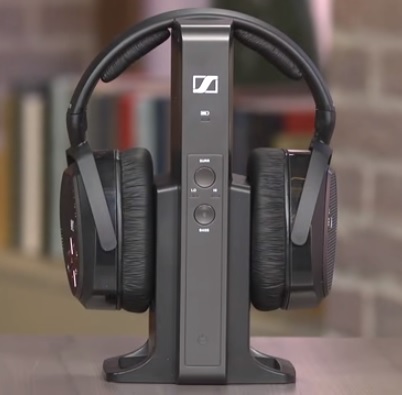 The base station connects to the audio port on a TV using either digital optical or a analog 3.5 mm jack.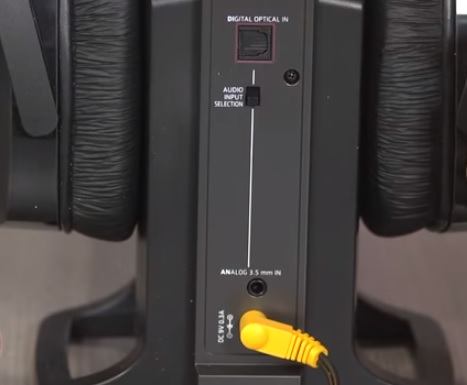 The set has volume controls on the side with Bass and Surround options to adjust the sound to your liking. Switching between surround sound and standard stereo mode is easy to do.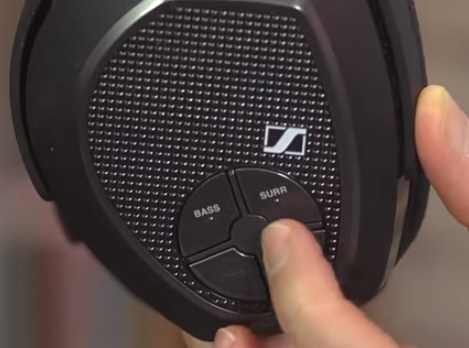 The Sennheiser RS 175 is a mid-range unit with better Sennheiser models available, but for the money they are hard to beat.


…….
Sony 900MHz Wireless Stereo Noise Reduction Headphones With 40 mm Driver Units, Automatic Tuning, Up To 45 Meter (150 Ft.) Reception Range, 25 Hour Battery Life, Volume Control On Headphones, Easy Connection Of TV, Hi-Fi, And Other Components, Model MDR-RF985RK

Sony makes the MDR-RF985RK TV headset which also uses RF to transmit sound.

Like the Sennheiser RS 175 they have a base station which plugs into a TV audio and transmits to the headset.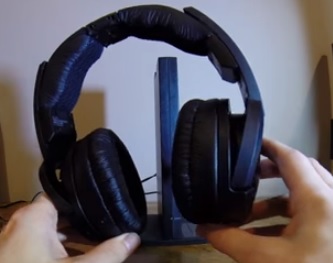 The base station also recharges the set for a rated battery life of 25 hours.

They work in the 900 MHz frequency which is less crowded than the commonly used 2.4 GHz frequency. This means that the sound will travel better, at least in crowded areas were a lot of electronics are in use.


…….
Wireless TV Headphones [No Latency], Jelly Comb Wireless RF Stereo Headphones Headset Earphone

For those looking for a set to use occasionally or on a budget this set from Jelly Comb is a low cost option.

It has a base station that connects to a TV via a 3.5mm audio jack and transmits to the headset.

The set is powered by 2x AAA rechargeable batteries or alternatively you can swap in batteries as needed.

If you plan on using a unit a lot than another option will likely be better. This is a basic low-end model that while not the best would be a good fit in certain scenarios.

Summary
There are no doubt many good wireless headsets to watch TV with, but Sennheiser at least in our opinion is the best possible option.

They are more expensive so will not be for everyone, but if you have the option they are in our opinion the ones to get. They have many other units available than the RS 175 listed here.

One thing to watch for is Bluetooth units which often have a problem with delay. There may be some good Bluetooth sets that work well with a TV but not any we have found yet.

FM transmitters work much better in transmitting sound wireless when it comes to distance and no delays.

For example Gyms sometimes use FM transmitters plugged into the sound port on the a TV, which members can pick up with their phones or ear buds as to not bother other members who dont want to listen to the sound.

What works for one person may not work for another so always be sure to read other reviews to be sure a unit is a good fit for you.