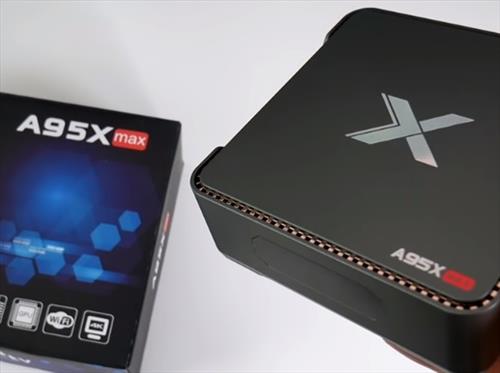 The A95X Max is an Android TV box with a S905X2 CPU and 4GB of RAM.
It also has many nice features including expandable storage with a 2.5 hard drive bay that can hold up-to 2TB HDD.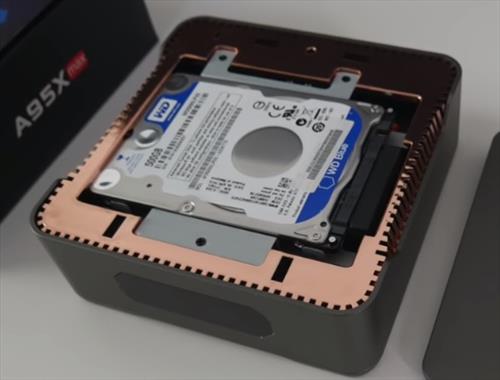 The top opens up and SATA hard drive can be inserted for extra storage.
Another nice feature is it can record video and has a Root Switch option making it easy to turn on or off Root access.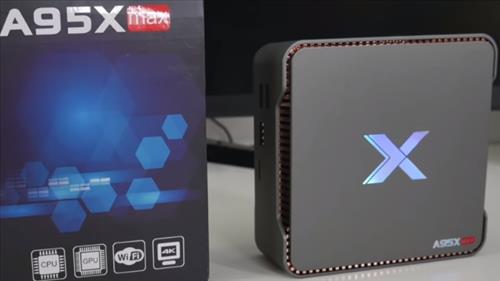 *This unit was sent to me to review with my honest opinion and results below.
Specifications
CPU: S905X2 Quad-core 2.0 GHZ
GPU: MALI G31
RAM: 4GB DDR4
Internal Storage: 64GB
2.5 Hard Drive Bay
WiFi: 2.4GHz/5GHz
Gigabit Ethernet
Bluetooth 4.2
Android V8.1 Oreo
Supports 4K HDR 60fps
HDMI V2.1
5.1 Surround Sound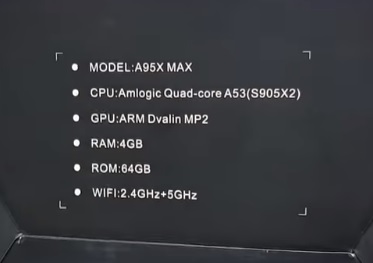 The packages comes with the power adapter, HDMI cable, User Manual, the A95X Max box, and remote control.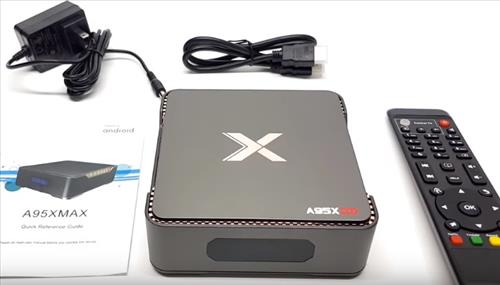 The front of the unit has a LED display that shows the time.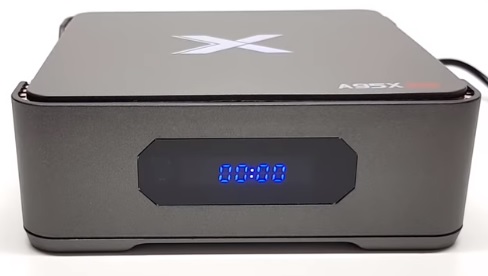 The back has AV, SPDIF, LAN, HDMI, USB, power port and a lever to open the HDD door on the top.


The side has three USB 3.0 ports and 1 SD-Card slot.


The top of the box opens and has a 2.5 SATA HDD bay that can have up-to 2TB hard drive installed.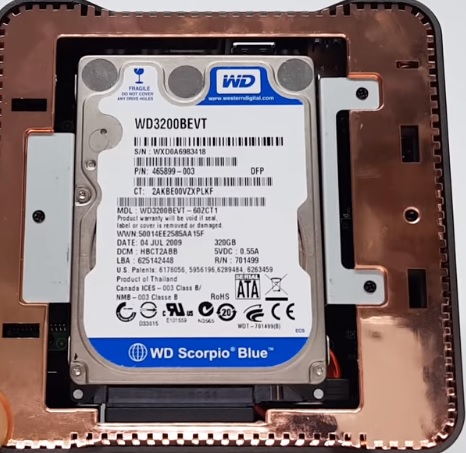 Small screws come with the package to hold the hard drive in place if needed.
After a quick setup that gives language options and WiFi it boots into the Launcher.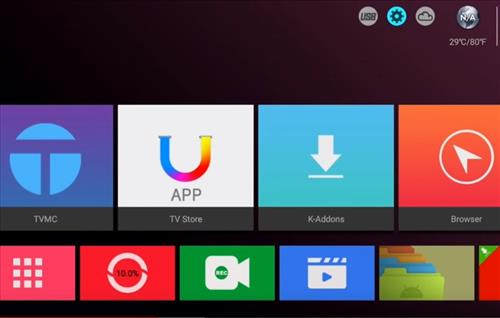 The Launcher is simple and works well with big Icons that are all customizable.
It comes with many apps installed which is also very customizable.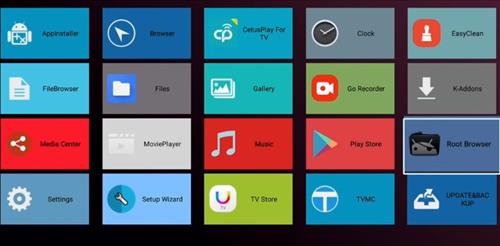 The TVMC app is Kodi renamed. The official Kodi version can be installed from the Play Store or Kodi website if needed.
There is no option for AirPlay or Miracast so it has no screen mirroring features.
One of the Apps is called Go Recorder which is screen capture software.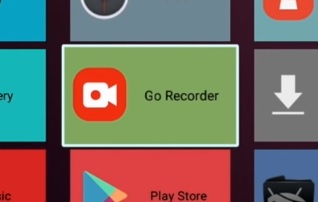 Once started it will capture any images on the screen including game play, web browsing, or any thing on the screen.
It stores the videos in storage in a folder named Screen Recorder as a MP4 720p file.
One problem I had while recording video is I was unable to record sound which may be a setting I am missing.
Doing a video test it had no problems playing 4K @ 60 fps.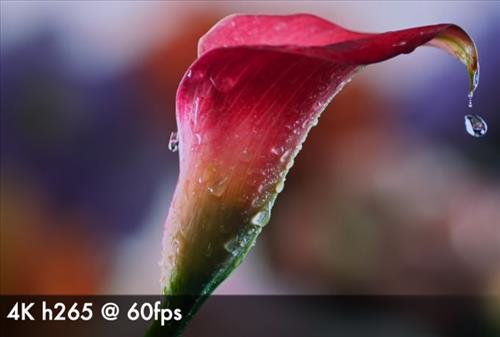 It also had no problems with basic game play.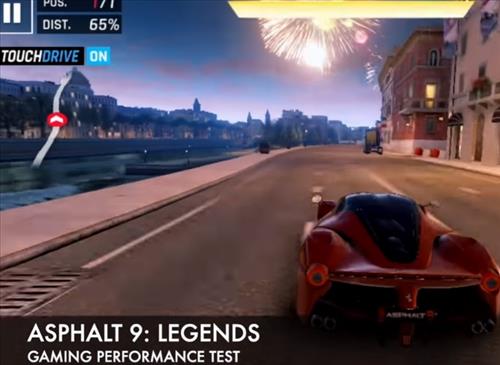 Testing the WiFi it gave speeds of 48Mbps Download and roughly 9Mbps Upload.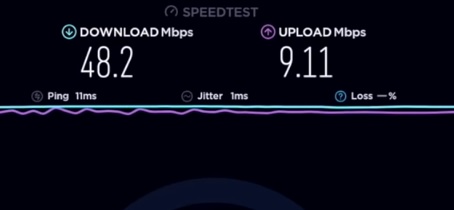 Using Geekbench it gave a score of 669 for Singe-Core and 2001 for Multi-Core.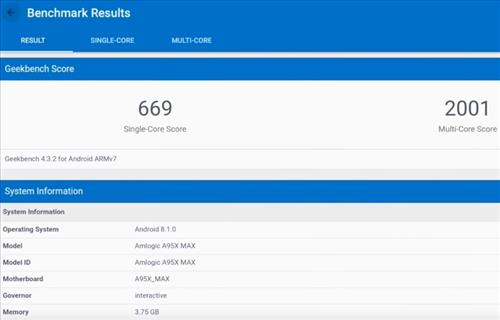 Using AnTuTu Benchmark it gave a score of 57247.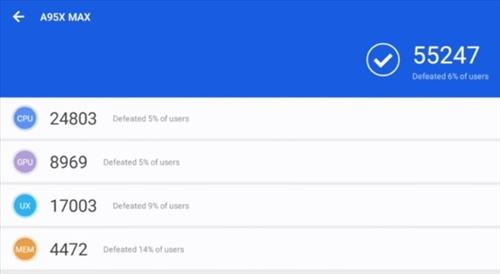 Summary
The A95X MAX is a very nice Android TV box built with a lot of features.
The new S905X2 CPU performs very well along with the 4K of RAM make it able to play most any video files.
The hard drive bay is a very nice feature making it easy to store a video library for On-Demand playback.
Capturing the screen with Screen recording can also be done and works well with one downside, I was unable to record sound.
I am unsure if I am missing a setting and am still looking into it.
Overall the A95X MAX is a great new android TV box for 2019 that makes for a nice media player.
I am still testing the unit so far with good results and will update if anything changes.
As always be sure to read the reviews on Amazon, forums, or elsewhere to be sure a unit is a good fit for you.