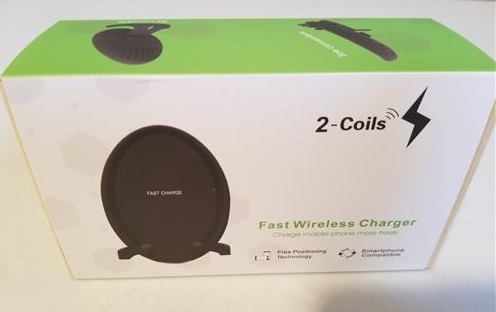 The ABOX Wireless Charging Pad is a unit built to charge the new QI smartphones such as the Galaxy S7 / S8 and iPhone 8 / X.

It holds a phone at a slant which makes it good for a quick glance to see who is calling or texting.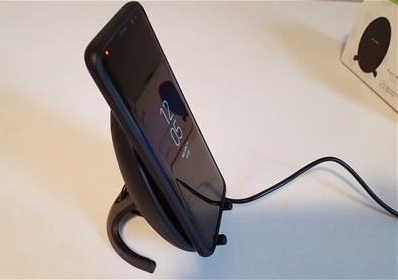 This makes it a good fit in many scenarios from an office to a bedroom night stand.

It also has a cooling fan built-in to dissipate any heat that may build up while charging a phone.

This unit was sent to me to review with my honest opinion and results below.

The box comes with the Wireless Charger, Back Stand, Micro-USB Power Cord, and User Manual.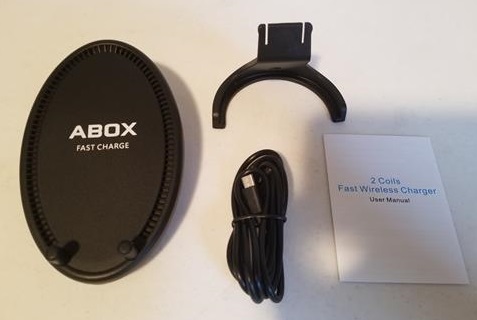 The back stand simply slides on and snaps into place.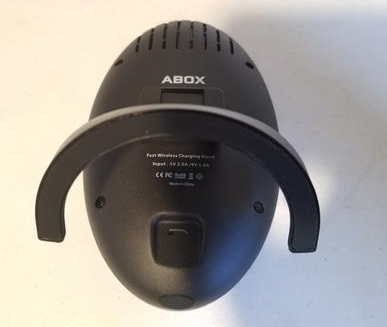 The Micro-USB power port is also located on the back.

The charger is oval and sits at a slant for a phone to lean on it.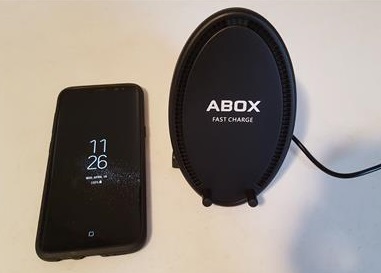 Placing a wireless charging smartphone on the pad it automatically start charging.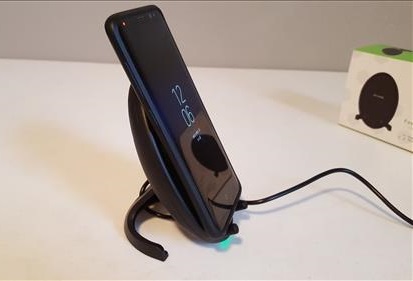 The bottom has a low green light while working.

Summary
The ABOX Wireless Charging Pad is a great unit for new smartphones that need to be wirelessly charged.

The way it lets a phone sit at a slant makes it easy to quickly see an incoming call or text.

The bottom has a dim green light while charging which may bother some while sleeping, but may help others. Simply beware there is a dim light at the bottom while charging.

I am still testing the unit so far with good results and will update if anything changes.

As always be sure to read the reviews on Amazon, forums, or elsewhere to be sure a unit is a good fit for you.