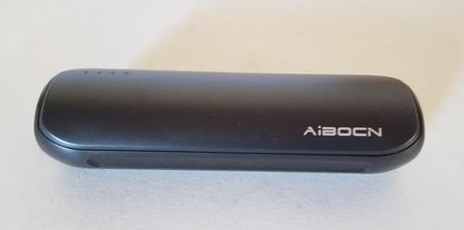 The Aibocn PC881 is a small very portable low-cost power bank that can charge most any device from a USB port.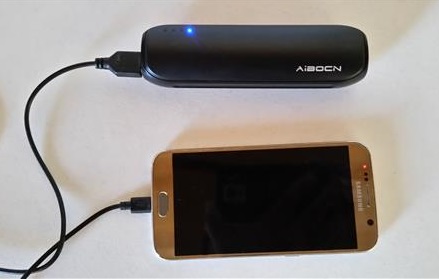 It has a 8000mAh battery along with many other features such as Fast Charging technology.
The unit comes in two colors black or white and has a nice sleek oblong shape.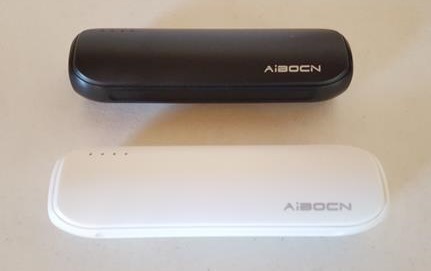 *This unit was sent to me to review with my honest opinion and results below.
Specifications
Battery: 8000mAh
Max Output: 2.1 Amps
Fast Charging Technology
1 USB Charging Port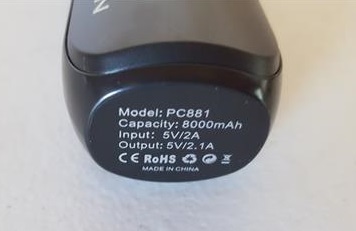 It has one standard USB port to charge devices with and one Micro USB to charge the internal battery.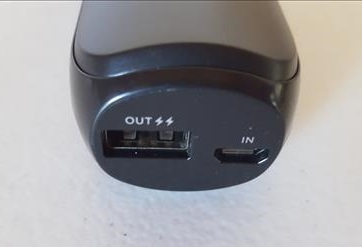 A power On/Off button is on the side.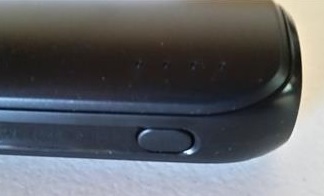 Charging the internal battery is simple by plugging in a Micro USB cable.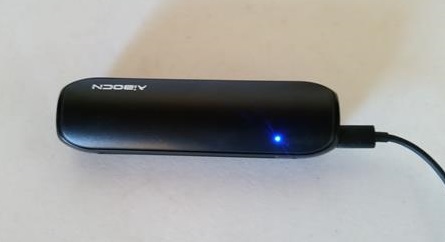 A blue LED light flashes to show it is charging.
Testing the power output it output 5-volts at roughly 1 Amp.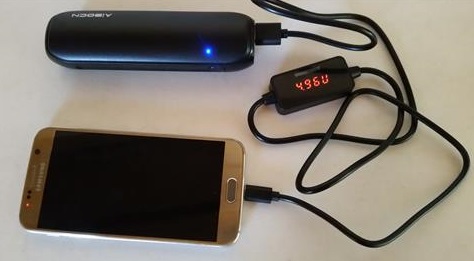 The Aibocn PC881 is a smart charge so the output will adjust to the device plugged into it.
A 8000mAh battery will be able to charge most smartphones 2-3 times depending on the charge of the battery.
*This post contains affiliate links.
Read More Reviews Here on Amazon
Power Bank Portable Charger Aibocn 6700mAh 2.1A Output External Battery Pack for iPhone iPad Samsung Galaxy Tablet Android Phones, White

Summary
The Aibocn PC881 is a good unit for the price and does what it is built to do.
It is small making it very easy to carry about as an emergency smartphone charger.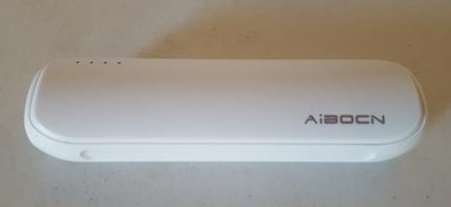 The Aibocn is a good power bank for the money and worth a look if your on a budget.
As always be sure to read the reviews on Amazon or elsewhere to be sure a unit is a good fit for you.