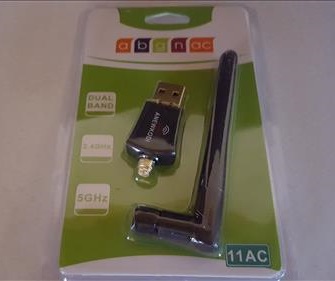 The ANEWKODI 600Mbps USB WiFi adapter is a dual band 2.4GHz/5GHz 802.11ac dongle.
It has a high gain 2dBi antenna to help with distance and get a better signal.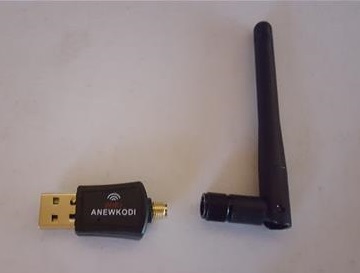 The antenna simply screws on and has a swivel.
Specifications
Protocols: 802.11g/n/ac
Frequency: Dual Band 2.4GHz / 5GHz
Rated Speed: 433Mbps connection at 5GHz, 150Mbps connection at 2.4GHz
Compatibility: Windows 10/8.1/8/7/XP/Vista (32-bit/64-bit), Mac OS 10.4~10.12.1, Ubuntu Linux 2.4/2.6
The package comes with the dongle, antenna, instructions, and driver disk.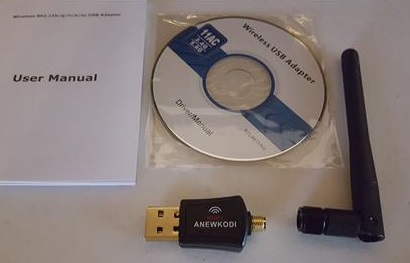 We plugged it into a Windows 10 laptop which found the drivers and went online easily.
Next we tried it on a Windows 7 desktop which needed the drivers from the disk. After installing the drivers and connecting to the router the desktop was online.
Testing the adapter with Windows 10 the drivers were found automatically.
It uses the RTL8811AU wireless chipset.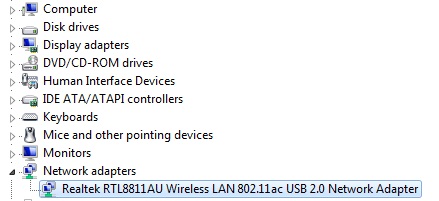 2.4Ghz Wireless-N Speed Test
The first test done was a simple internet speed test with SpeedTest.net.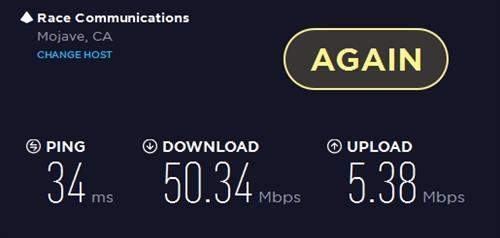 It maxed out the internet connection of 50Mbps Download and 5Mbps Upload.
The next test was done on our internal network with Iperf3.
Iperf3 gave it a speed 46.7 Megabits per a second.



5 GHz Wireless-AC Speed Test
We skipped an online test since it already maxed out our internet connection.
We ran Iperf3 on the internal network with the router roughly 10 feet away past a wall.
Iperf3 gave the results of 92.6 Megabits per a second for the 5GHz 802.11ac test.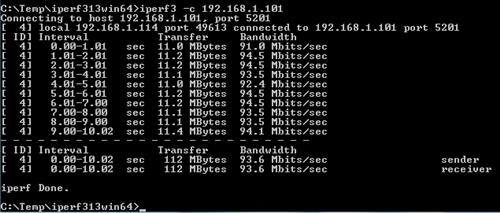 *This post contains affiliate links.
Availability
Available Here on Amazon
Available Here on eBay

Summary
The ANEWKODI 600Mbps dual band wireless adapter is a good low-cost dongle.
While not the fastest USB WiFi dongle it works well for the price.
The 2dBi antenna will help it get a boost for a better WiFi signal.
While it can work with a laptop the antenna may get in the way if moved around much. It would be a good fit for a Desktop that needs wireless with the new 802.11ac protocols.
So far it has been working fine. I will update this post if anything changes.
As always be sure to read the reviews on Amazon, here, or elsewhere to be sure a unit is the right pick for you.