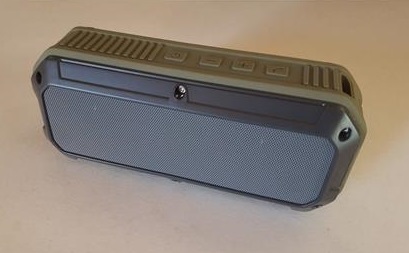 This unit was sent to me to review with my honest opinion and results below.

The CRDC S200C Olive is a small low cost Portable Bluetooth speaker with a waterproof IP64 rating.

It also comes with a built-in 2600mAh rechargeable battery which is built to last for 10 hours of play time.

The package comes with the speaker, instructions, micro USB charging cable, carry strap, and a 3.5mm audio cable for any non-Bluetooth devices.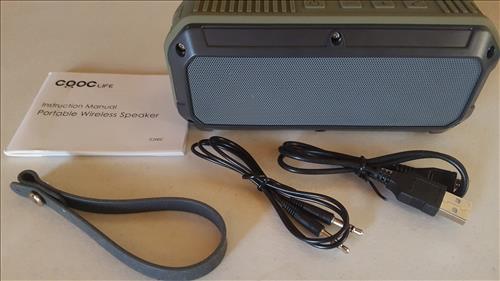 The top has nice big buttons including power, volume, and call button.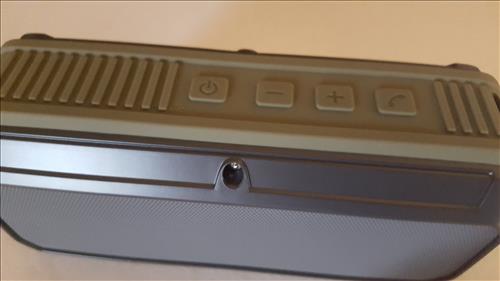 The back of the unit has the power plug under a cover.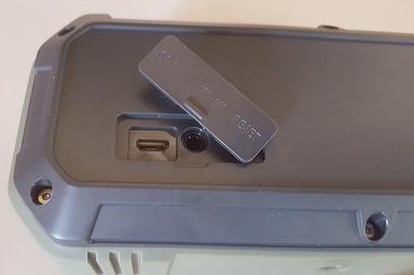 It also has a 3.5mm Auxiliary line for any non-Bluetooth devices.

Paring a smartphone is easy by pressing the power button for 2-3 seconds on the speaker.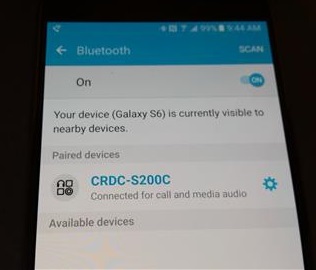 After the speaker is in Pair mode go into Bluetooth settings and click Pair.

Once it is paired to a phone music can be streamed from most any source such as Pandora or YouTube.

Hands free calls can also be made with unit having a built in microphone.

The build of the unit feels solid and it comes with a 18 month warranty card.

The IP64 is not the highest waterproof rating but is good if any water was to splash the unit.

It is not built to be submerged in water and made to be more water resistant than waterproof.

The CRDC S200C is a good low cost unit that wont break the bank. There are better units of course with a price to match.

I am still testing the CRDC S200C Bluetooth speaker, so far with good results.

As always be sure to read the reviews on Amazon or elsewhere to be sure a unit is a good fit for you.

*This post contains affiliate links which at no cost to you allows us earn a commission on product purchases.

Read More Reviews Here on Amazon
CRDC Life Wireless Portable Bluetooth Speakers 4.0 Rechargeable 2600mAh Battery Play For 10 Hour 2×3W Stereo Sport Speaker Waterproof IP64 Dustproof Shockproof Music Phone Speaker Outdoors