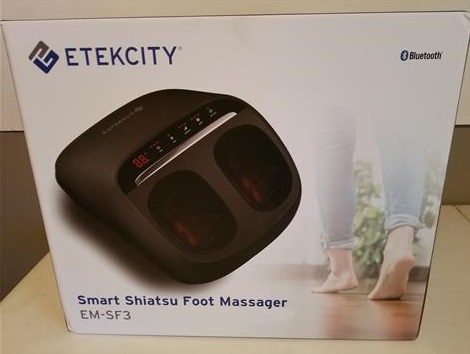 A foot messager can be very relaxing and also be a real benefit for aching feet.
There are many good foot massage machines that work very well with multiple settings to match the user.
The Etekcity EM-SF3 is one such unit built to give a Shiatsu foot massage with different levels of intensity and heat.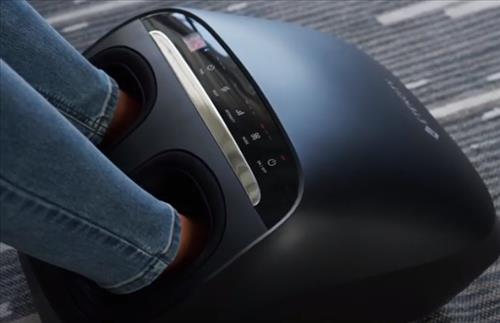 The foot sleeves are removable and washable and fit a foot size up-to 12.
*This unit was sent to me to review with my honest opinion and results below.
Specifications
Fits foot Sizes up-to 12
3 Intensity Levels
3 Massage Modes
Heating Function
Detachable Washable Sleeves
Smartphone App Control
The unit comes with a power supply and quick start guide.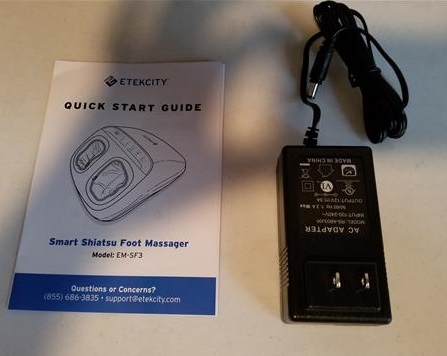 The unit has two sleeves to fit feet into along with the controls placed at the front.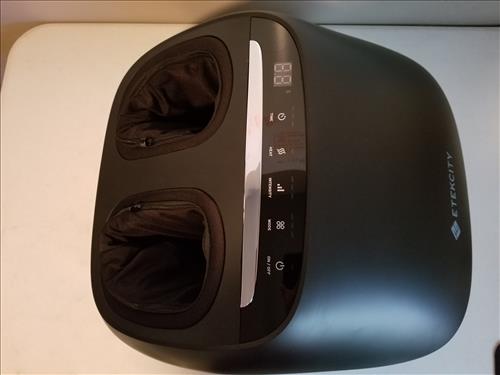 The control are easy to push with your toes but there is also an app that can be used to control the unit with a smartphone.
The controls include a display, time, heat, intensity, mode, and power button.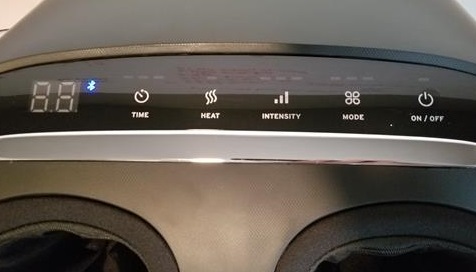 There is 3 modes with the rollers moving faster and stronger with each higher setting.
The unit also uses an app called VeSync (Apple or Android) to control the messager with a well laid out menu.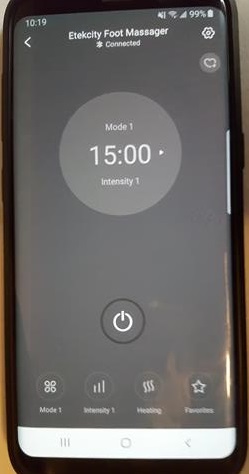 The foot sleeves are made of a soft material which can be unzipped and washed.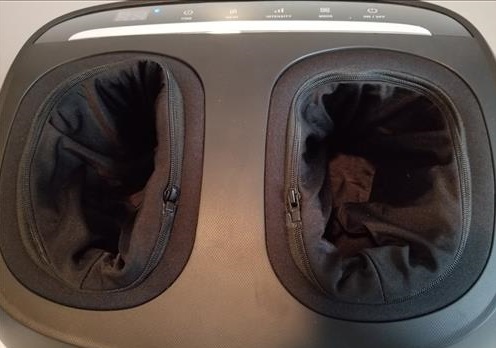 It is rated for foot size up-to 12.
*This post contains affiliate links.
Read More Reviews Here on Amazon
Etekcity Smart Foot Massager Machine with Heat, Deep-kneading & Air Compression for Foot Pain Relief & Blood Circulation, Fits'up to Size 12, 2-Year Warranty
Summary
The Etekcity EM-SF3 foot massage machine is a nice unit that is very nice to use after a long day on your feet.
It has a variety of massage modes and intensity levels some of them can get very intense while others are very relaxing.
There is 3 modes with first mode just goes back and forth.
The second mode is more chill and relaxed and this is the one I found myself using the most.
The third mode is kind of intense it gives you a lot of like pressure which many may like.
Every mode will need to fit the user with no single one best mode.
The controls are easy to use and simple to press with your toes but there is also an app that works well and is also easy to use.
So far I am very much enjoying the unit and plan to get much more use out of it.
I am still testing the unit so far with good results and will update if anything changes.
As always be sure to read the reviews on Amazon, forums, or elsewhere to be sure a unit is a good fit for you.