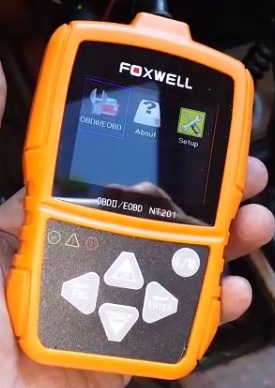 The Foxwell NT201 is a low-cost automotive OBDII scan tool that shows the problem a vehicle may be having.
It works with almost any vehicle foreign and domestic, European 2000 and on, USA vehicles after 1996, and Asia cars after 2008.
This makes it a very handy tool to have when an engine light comes on or any other problems that may arise.
OBDII devices are used by mechanics to troubleshoot car and trucks which display the problem it is having.
*This unit was sent to me to review with my honest opinion and results below.
Features
OBD2/EOBD/JOBD and CAN
Read Engine Codes
Erase Engine Codes
State Emission Monitor Status
Live Data, View Freeze Frame, I/M readiness, and Vehicle information.
Built in speaker
2.4 inch TFT color LCD display screen

The package comes with the NT201 scanner, instructions, and USB cable.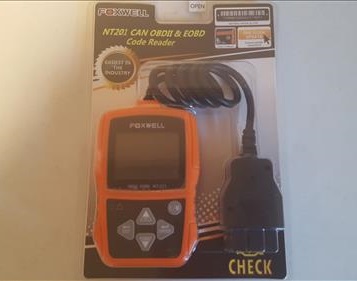 It is easy to use by plugging it into the vehicles OBDII port which is usually under the driver side dashboard.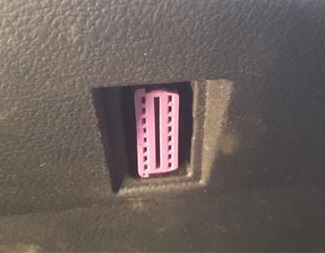 Besides the display It also has three LED lights Green, Yellow, and Red that light up depending on the problem.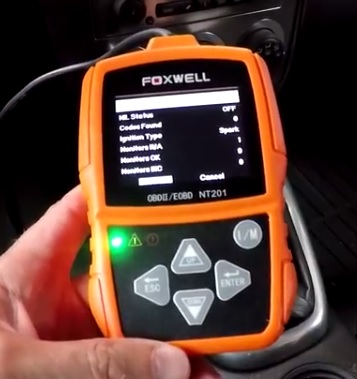 The main menu has Read Codes, Erase Codes, Live Data, View Freeze Frame, I/M readiness, and Vehicle information.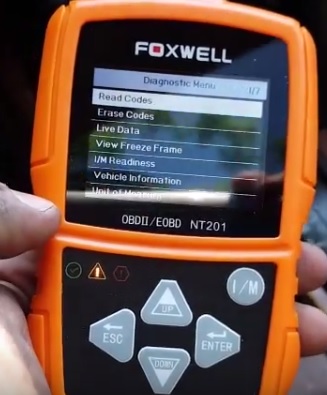 To test it I plugged into a 2003 VW Passat that had the engine light on and went into OBDII options.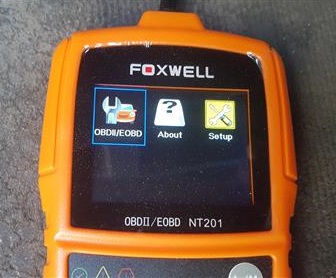 It linked to the cars computer and showed 2 error codes which the red LED also lit up.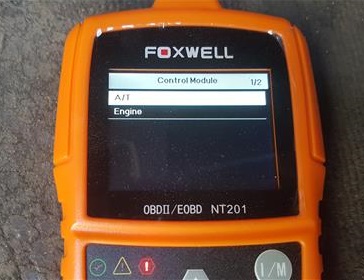 It gave the code P2181 which is Cooling system Performance problem.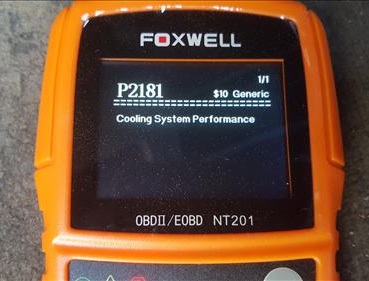 I selected the option to erase the code which also turned the engine light off.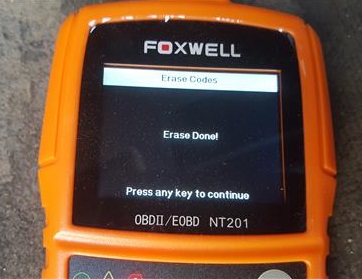 The problem will likely come back as I did not fix the cause.
Besides reading and erasing engine codes it also has a lot of other options including Live Data, View Freeze Frame, I/M readiness, and Vehicle information.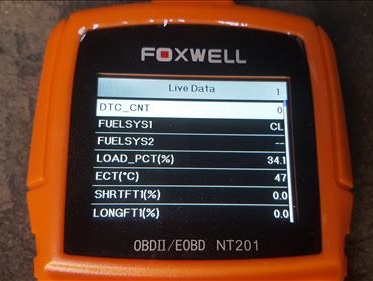 Information such as Live Data will be more than most need but is there for more advanced users.
*This post contains affiliate links.
Read More Reviews Here on Amazon
FOXWELL NT201 OBD2 Scanner Check Engine Light Car Code Reader OBD II Diagnostic Scan Tool (New Version)
Summary
The Foxwell NT201 is a good low-cost engine code scan tool that does what it is built to do.
It reads engine codes displaying the problem a vehicle is having and erases them which is what most people will need to use.
For those needing more advanced information the Live Data and other options are also available.
This makes it a very good all around scan tool for the DIY at home mechanic to anyone wanting to see the problem their car or truck is having.
I am still testing the unit so far with good results and will update if anything changes.
As always be sure to read the reviews on Amazon or elsewhere to be sure a unit is the right fit for you.