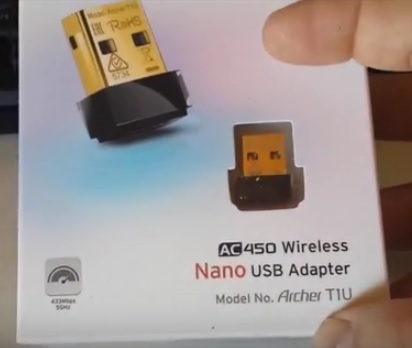 The TP-Link AC450 Archer T1U is a small USB adapter which is rated by TP-Link to move data up-to 433 Mbps.
We got our hands on one and did a breakdown of how it well it works.
First of all this is a 5GHz only USB adapter so it is not compatible with older 2.4 GHz routers.
802.11ac working in the 5GHz range was introduced in 2013 so if you have an older router be sure to check its capability.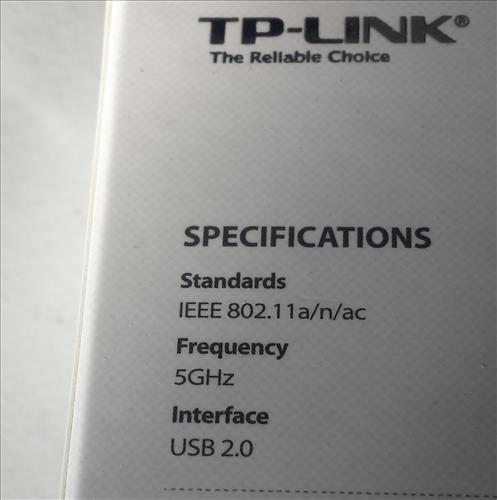 One of its best features is that it is a 802.11ac Windows 10 compatible USB adapter, so this is what we decided to test it on.
The test machine had Windows 10 installed and a USB 2.0 port.
The Archer T1U is a USB 2.0 dongle.
USB 2.0 can move data at 480 Mbps so a USB 2.0 socket should be more than enough to transfer at 433 Mbps the Archer T1U is rated for.
Opening the box it comes with the dongle,manual, and driver CD.
It is a small dongle so the range is not as good as a dongle with a large antenna. The test router we used was ten feet away beyond a wall.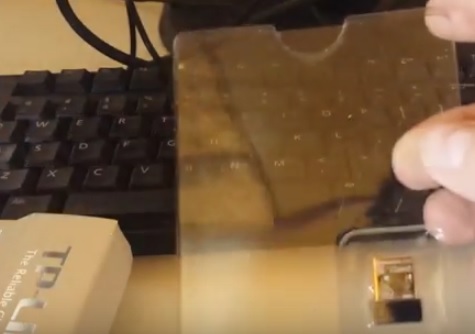 The first thing tested was to see if Windows would automatically recognize it which it didn't.
Since the test machine is Windows 10 we used the newest drivers available from TP-Link website which has Win 10 drivers available for download.
Tp-Link T1U driver download page https://www.tp-link.com/us/support/download/archer-t1u/#Driver



It is also compatible with Win XP/7/8/8.1, Mac OS X 10.7~10.11 and Linux Kernel version 2.6-3.16
The install went smoothly and Windows 10 found the dongle.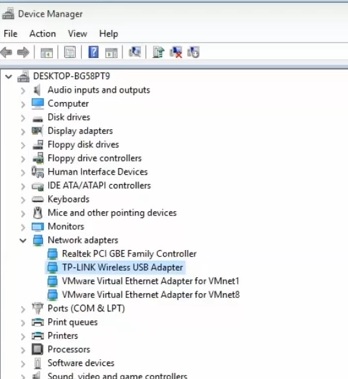 The next step was to run a speed test.
The first speed test we did was to simply see how fast an internet connection was using speedtest.net.
It maxed out the connection at 48Mbps which is the same as the speed when wired.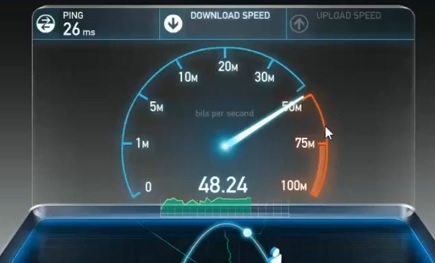 The upload also maxed out the internet connection at 5 Mbps upload speed.
Some of the reviews online said that it would disconnect and reconnect intermediately, so next a huge file was downloaded to see if it disconnected.
The download speed stayed consistent at 40-50 Mbps.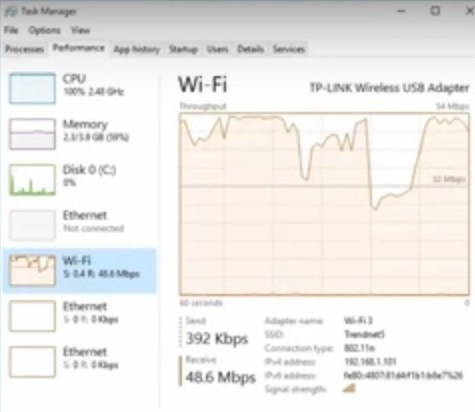 Another reviewer on Amazon said that it was prone to overheating. It never got warm while we were testing it.
The last wireless speed test was with iperf3 on a internal network running a Windows 7 Desktop.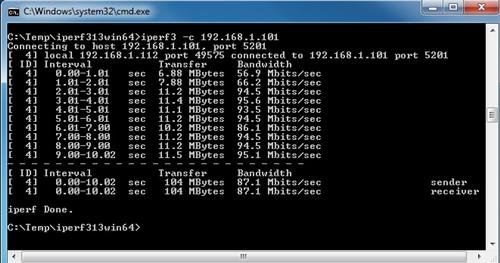 Iperf3 gave us a 87.1 Megabits per a second transfer speed.
One thing that was noticed with Windows 10 was that it only worked at 802.11n and not the new 802.1ac. With 802.11ac being its biggest selling point hopefully this is fixed with new Windows 10 driver updates.
*This post contains affiliate links.
Availability
Available Here on eBay

Summary
The The TP-Link AC450 Archer T1U is a decent USB dongle for the price, just don't expect it to do wonders.
It does seem to work more like a 802.11n dongle than a fast 802.11ac adapter, at least with Windows 10.
There is a lot of mixed reviews about the Archer T1U about not connecting or other problems. Most these problems likely are due to the fact it only works in the 5 GHz range and not the old 2.4 GHz range. This means it will only work with a newer dual band router.
We will update this review if anything changes.
As always be sure to read the reviews on Amazon or elsewhere to be sure it is a good fit for you.