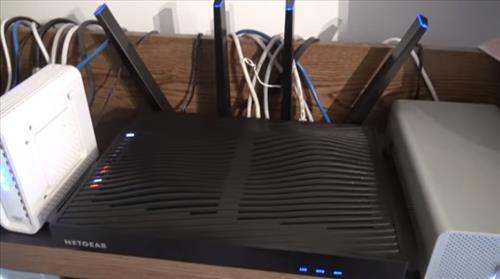 Long gone are the days when a wireless router was a luxury item and is now something everyone needs to keep themselves connected.

Unfortunately some routers are not good with range while other do a much better job.

Using a WiFi booster or extender is always a option and can be a good way to get the coverage you need.

Getting good range out of any router will always depend on the wireless environment it is in and barriers blocking the signal.

With that said some do a much better job than others with better technology and larger antennas. So lets take a look at two of our picks for routers that are good with distance.

As always be sure to read the reviews on Amazon or elsewhere to be sure a unit is the right fit for you.

Our Picks for Best Wireless Routers With Good Range
ASUS AC5300 Tri-Band WiFi Gaming Router(Up to 5330 Mbps) w/MU-MIMO, Supporting AiProtection Network Security by Trend Micro, AiMesh for Mesh WiFi System, Built-in WTFast Game Accelerator (RT-AC5300)

There is no doubt that the Nighthawk X8 is an extremely powerful router, but if you want to see what a high-end router will get you, look no further than the ASUS RT-AC5300.

The ASUS router doubles the amount of antennas that the NETGEAR model has for an antenna total of 8.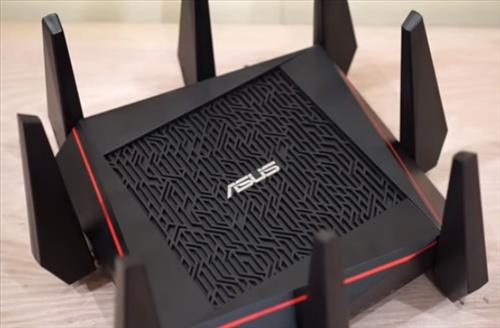 ASUS 4T4R system that is implemented into the router means that four antennas are receiving wireless signals from your devices while the other four antennas are transmitting the wireless Internet signals to your devices.

Thanks to this system, both WiFi range and signal stability are drastically improved which results in superb coverage throughout your home.

And if that wasn't enough for you, ASUS has also bundled in their AiRadar beamforming. AiRadar helps to focus the WiFi signal from your router even more to ensure that your WiFi connection is as strong and clear as possible.


Just like the NETGEAR Nighthawk X8, the ASUS RT-AC5300 also features a Tri-Band setup. ASUS also uses a similar technology to manage which devices are connected to which bands via their Smart Connect feature.

Smart Connect scans your home network to see what kind of traffic is currently active. By analyzing your gadgets speed, load, and signal strength, Smart Connect is able to swap your connection to the AC-5300 2.4GHz, or one of the dual 5GHz bands on the fly to help deliver the best possible connection to your device.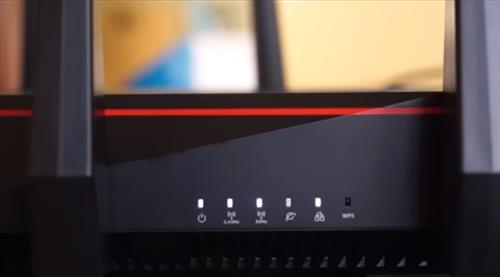 Along with bringing you faster speeds, this system is also beneficial when working with multiple devices in a larger house.

Also present on both the NETGEAR Nighthawk X8 and the ASUS RT-AC5300 is MU-MIMO Ready technology. MU-MIMO-enabled routers are able to send compatible devices their own private full-speed WiFi connection.

Typically, when you have multiple devices connected to a router at one time, you are sharing one connection. When this happens your speeds slow down and the range of your connection decreases as more devices join your network. However, when each MU-MIMO compatible devices has its very own connection, it keeps all of your other connections fast and strong.

…….

NETGEAR AC5300 Nighthawk X8 Tri-Band WiFi Router (R8500-100NAS)

In most WiFi routers, the signal amplifiers are typically found on the actual motherboard of the unit. This has been the norm for quite a while, but NETGEAR decided to shake things up with the Nighthawk X8 by placing these amplifiers on top of the antennas (of which there are four for unprecedented range and coverage throughout your home).

NETGEAR calls this system "Active Antennas", and it's an exclusive industry first setup. By placing the WiFi amplifiers on top of the antennas, the X8 is capable of delivering a noticeably stronger and cleaner signal for all of your WiFi-connected devices.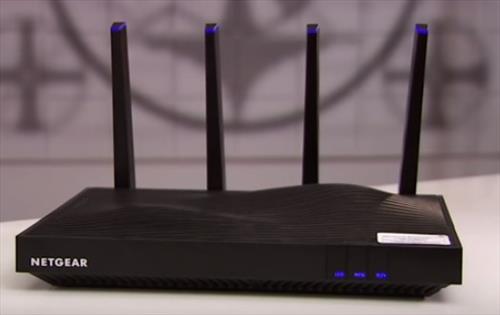 All of this technology comes together to deliver unparalleled coverage throughout your home, no matter how big or how many stories it may have.

The Nighthawk X8 also packs in Tri-Band WiFi technology to help mitigate all of the connections your router is managing. With so many bands to take advantage of, the X8 automatically connects your device to the fastest band available at the time, which means that you get the fastest speeds possible.

Combine this with a 1.4GHz dual-core processor, makes the NETGEAR Nighthawk X8 one of our picks for the best routers with good range.

Summary
While it may be possible to cheap out with some tech gadgets, you really do get what you pay for when it comes to WiFi routers. It can be difficult to know exactly what to look for when it comes time to shop, and requiring one with excellent range when you have a large home can make the buying process even more difficult.

Hopefully this article will help give you have a better idea of what is out there and what to look for when making your purchasing decision.

While there are hundreds upon hundreds of other competing routers out there, both the NETGEAR Nighthawk X8 and ASUS RT-AC5300 deliver blazing fast speeds and uncompromised range.

If your looking to get excellent coverage throughout your house, want extremely fast speeds, but are still on a bit of a budget, I believe that the NETGEAR is one of your best options. However, if you budget allows for a bit of wiggle room and you want a router with speed, range, and some extra bells and whistles, than you may want to go with the ASUS.

At the end of the day, both of these are very comparable routers and are sure to bring excellent coverage and signal strength to your home WiFi network.