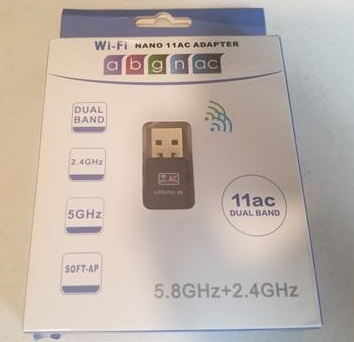 The USB Novel 600A1 AU is a small wireless dual band 802.11ac USB adapter.

Its small size makes it a good fit for a laptop or desktop.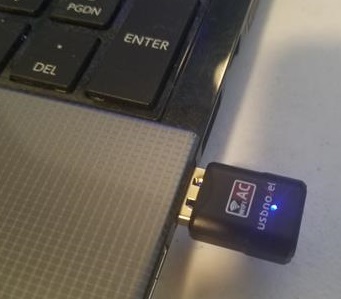 *This unit was sent to me to review with my honest opinion and results below.

Specifications
Dual Band 2.4Hhz/5Ghz
Protocol: 802.11ac
Chipset: Realtek RTL8811AU
Compatibility: Windows 7, 8, 10 MAC OS 10.6-10.14

The package includes the WiFi adapter, Driver CD, and Install Guide.



Its small size makes it good for a laptop upgrade or internal wireless replacement.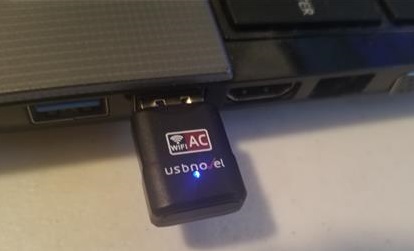 Plugging the adapter into a Win 10 Laptop the adapter was automatically found with no need to install drivers from the CD.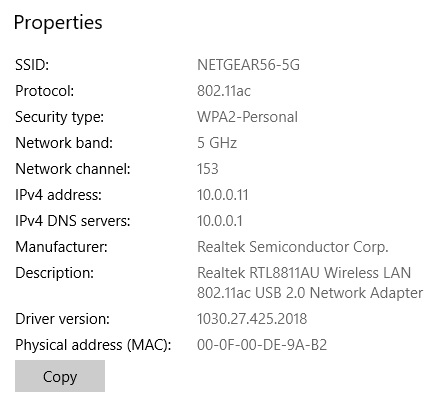 It uses the Realtek RTL8811AU Chipset.

WiFi Speed Test 2.4 GHz Band
All speed test were done to a Netgear Nighthawk 802.11ac router 10 feet away past a wall.
Using the online site Speedtest.net it gave the results of 57Mbps Download, and 21Mbps Upload.


WiFi Speed Test 5GHz Band
Doing the same test again with Speedtest.net on the 5GHz band it gave the results of 204Mbps Download, and 21Mbps Upload.



This was some very good results for such a small sized unit.
*This post contains affiliate links which at no cost to you allows us earn a commission on product purchases.

Read More Reviews Here on Amazon
USB WiFi Adapter 600Mbps USBNOVEL Dual Band 2.4G / 5G Wireless WiFi Dongle Network Card for for Laptop Destop Win XP/7/8/10, Mac OS X 10.4-10.14

Summary
The USB Novel 600A1 AU USB WiFi adapter is a good low-cost unit that would be a good fit for a laptop.

While it will also work with a desktop PC there are bigger units with better range for a desktop.

The speeds were good with 204Mbps Download in the 5.8Ghz band.

I am still testing the unit so far with good results and will update if anything changes.

As always be sure to read the reviews on Amazon, forums, or elsewhere to be sure a unit is a good fit for you.